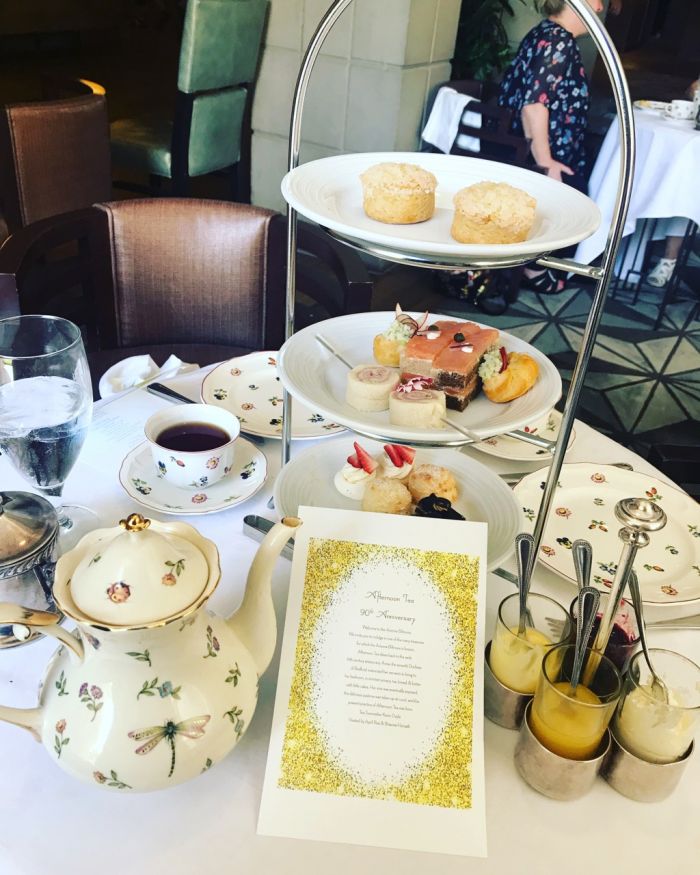 Shaena Engle
Located at the foot of the Phoenix Mountain Preserve, the 39-acre Arizona Biltmore, a Waldorf Astoria Resort, celebrates its 90thanniversary in 2019.
With its distinctive Frank Lloyd Wright style architecture, the "Jewel of the Desert" quickly became a playground for the rich and famous. Almost every U.S. President has been a guest, Clark Gable and Carole Lombard honeymooned there as well as Ronald and Nancy Reagan and Irving Berlin composed the lyrics to "White Christmas" at the resort in 1939.
Guests can take the Happy Hour History Tour, one of many special events this year to commemorate the resorts 90th anniversary, to learn fascinating facts about the hotel. Among other interesting anecdotes, History Tour Director Rob Razavi revealed to our tour the "Mystery Room" where men would sneak into to smoke cigars and drink alcohol during Prohibition.
We also got to explore the Aztec Room with beautiful copper beams and a gold-gilded ceiling. The information on the Biltmore Block, a variation of the textile block used by Frank Lloyd Wright in the construction of private homes, proved useful as we were able to spot variations of the block, inspired by the trunk of a palm tree, throughout the property during our weekend stay.
We received two special cocktails during our tour, a tequila sunrise which was originally created at The Biltmore and a Catalina Spritzer, which we learned was Marilyn Monroe's favorite drink to enjoy while sunbathing at the resort's Catalina Pool. The 45-minute Happy Hour History Tour is $25 for adults and $12 for children and begins at 6 pm each Friday evening.
This summer, the Biltmore will host a Biltmore Block Party with poolside movies, lawn games, chess, Jenga, croquet and an 18-hole putting course.
Guests can head to the Spa Biltmore to indulge in the Diamond Anniversary Spa Ritual which includes a Diamond Face Mask application ($60) or a Marilyn Monroe inspired ruby red lip at the Marilyn Smooch Station ($40).
We were also inspired by Marilyn at the main pool where a huge painting of the sex symbol resides with an opportunity to fill in the sign reading "Before I turn 90, I want to ….." My response was "to return to the Biltmore for a longer stay."
The highlight of my trip was chatting with tea sommelier Kevin Doyle while enjoying a tea journey through the decades including tea, scones, sandwiches and sweets. We enjoyed three different tiers of goodies representing nine decades of afternoon teas. They included raison, cumquat and sugar scones; chicken salad, roast beef, egg salad, shrimp and lobster salad, tomato, cheese and avocado, turkey BLT, Waldorf apple salad, ham pinwheel and smoked salmon sandwiches and chocolate gateau; lemon meringue; green tea cake, pecan and fig pies; opera cakes; coconut macaroons and white chocolate pavlova cream sweets.
I also loved the cabanas surrounding the Paradise Pool. Guests enjoy chilled water, cocktails and huge fresh fruit baskets while relaxing amidst elegant furnishings, a flat screen to, misters, a private bathroom, fridge and your own private pool concierge.
There are a variety of rooms and suites to choose from. I stayed at a relaxing poolside room with a calming beige design scheme, large shower, flat screen tv and roomy patio with direct access to the pool.
Another weekend highlight was enjoying the expansive Sunday brunch at Wright's at The Biltmore. The huge windows provided a bright spacious feel to the airy room with orange and green banquets and a wide variety of salads, sushi, desserts and main dishes.
Special summer rates are only $144 and include a $90 resort credit per night and a bottle of champagne.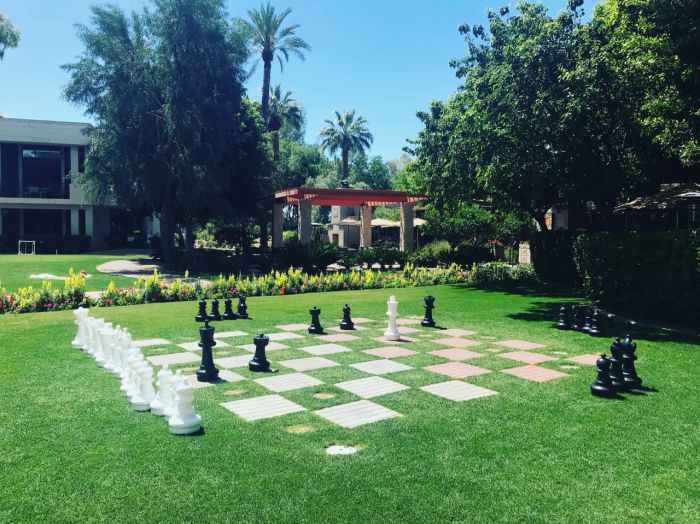 Shaena Engle
Beautiful 39 acre grounds at the resort house chess, croquet, eight pools and golf.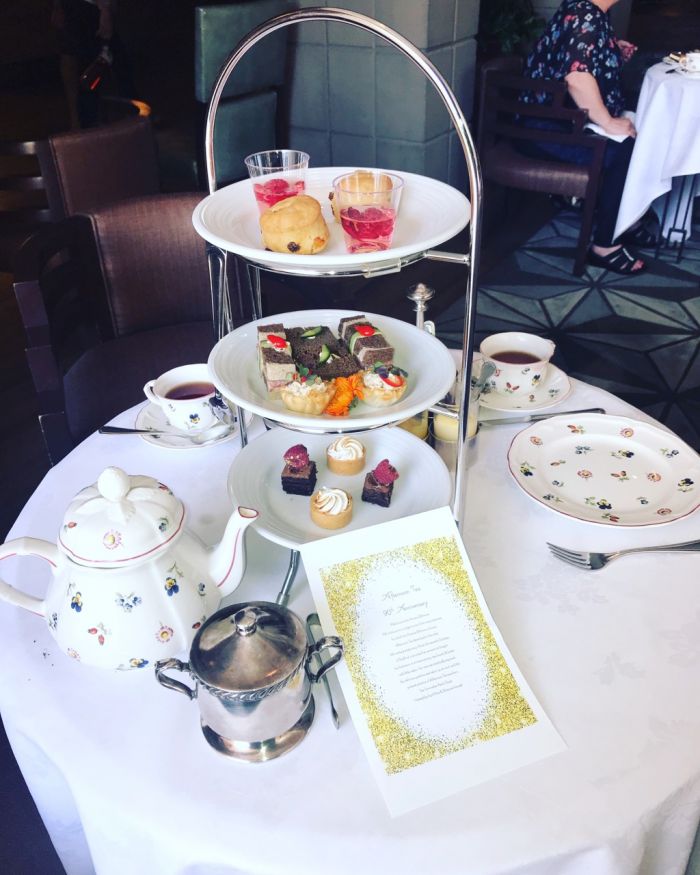 Shaena Engle
Special 90th Anniversary Tea highlights sandwiches, teas, scones and sweets from 9 decades of afternoon teas at the resort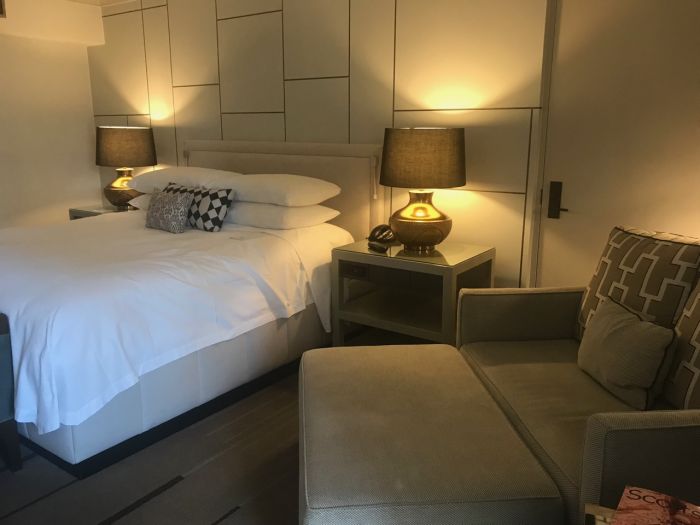 Shaena Engle
Comfy rooms and suites are spacious with muted beige tones.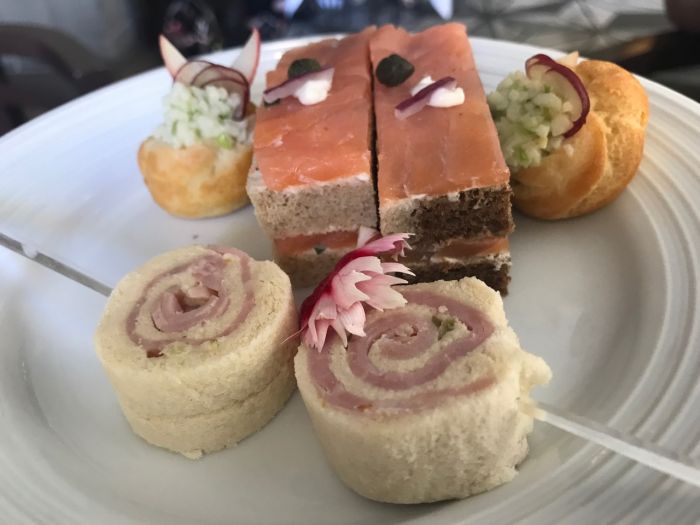 Shaena Engle
Afternoon tea sandwiches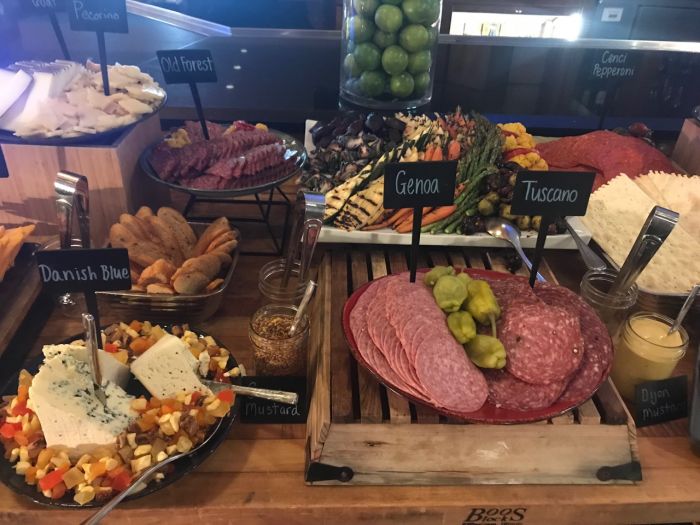 Shaena Engle
Huge selection to choose from at Wright's Sunday brunch.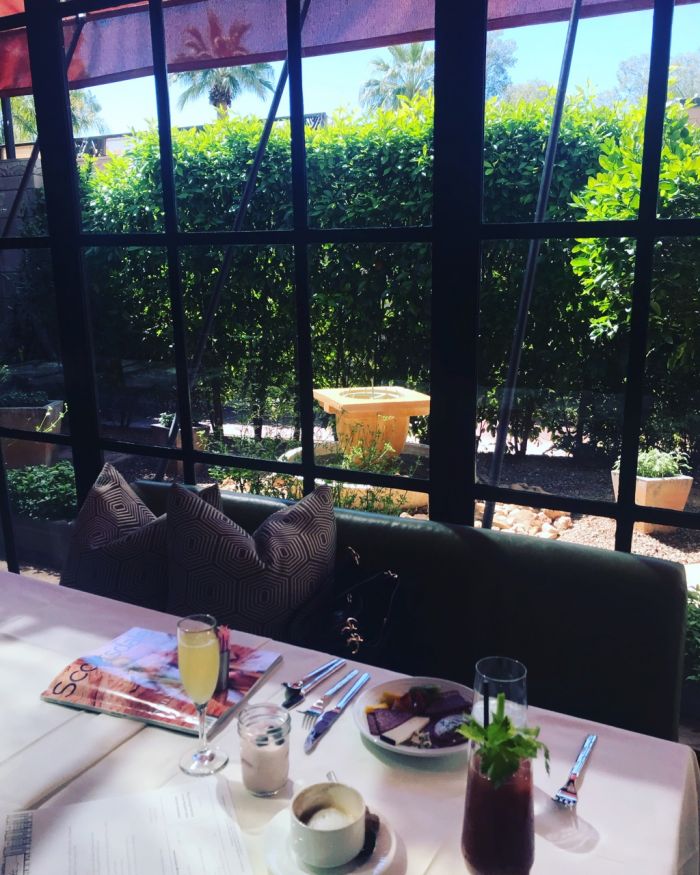 Shaena Engle
Bright comfy dining room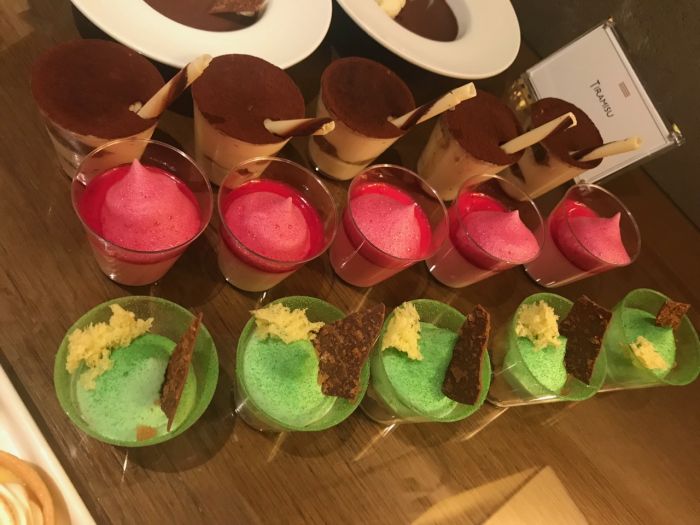 Shaena Engle
Sunday brunch dessert buffet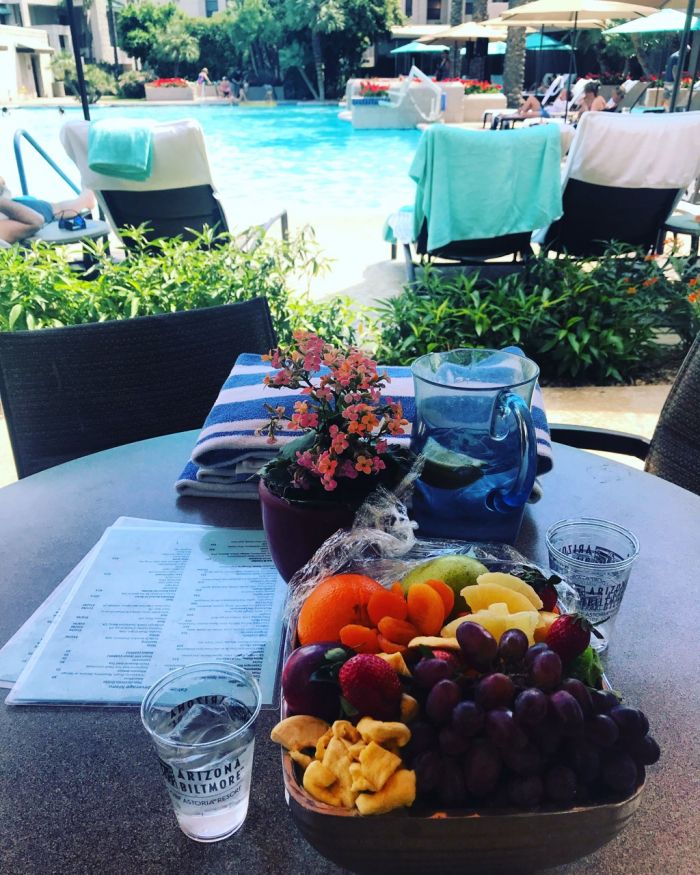 Shaena Engle
Private cabanas are available at the Paradise Pool.