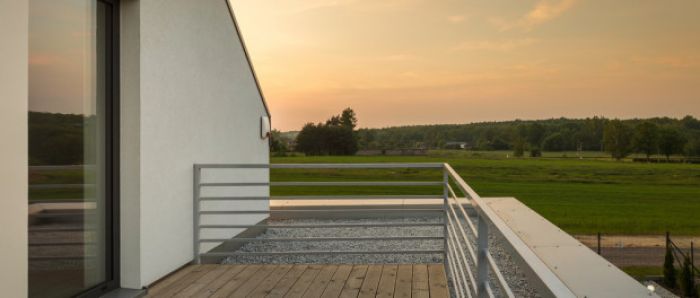 Whether or not you already had one when you moved in, or if you recently had a balcony constructed, it's important to consider how your balcony decking looks. Aside from not getting the attention it deserves, your existing floor might not be exactly what you wanted, or aesthetically pleasing for entertaining guests.
Good news is you don't have to suffer any longer because, with the help of balcony decking experts, you can always turn your balcony from boring to beautiful. Just take your pick from these different flooring options:
Composite Wood Decking
Composite wood decking brings that rustic, homey feel of wood without the hassles of maintaining it. This is also one of those few flooring options that will never go out of style and will fit in with just about any home design, making it a favorite among many homeowners. But more than aesthetics, composite wood decking is also fire resistant, easy to maintain, and relatively cheap compared to using traditional wood flooring.
Deck Tiles
If you're looking for a cost-efficient but stylish balcony decking option, you can choose interlocking deck tiles that come in plastic, wood or stone, and are attached to a composite base. Aside from being fairly stylish, deck tiles are also easy to install because you'll only need to snap them together using special clips. You can also remove them, which is ideal if you live in an apartment because you can take the tiles with you when you move out.
Read More at http://www.wicrwaterproofing.com/