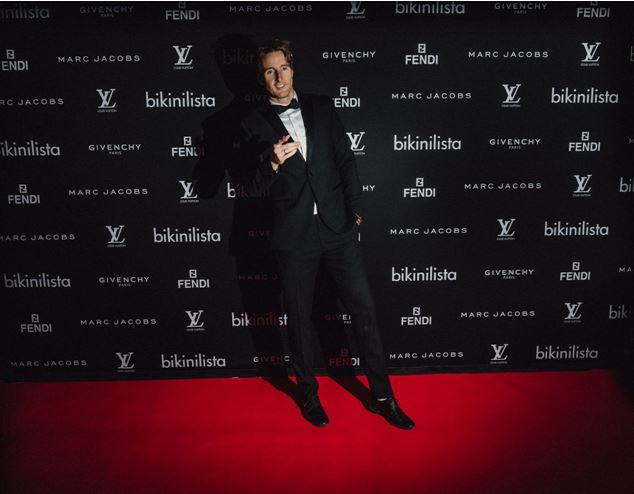 Source: Bikinilista Soft Opening Party 2021
Bikinis are possibly the most important accessory during a nice summer. They´ve been popular since 1946 and have made their way into women's hearts ever since. Bikinilista is an Italian luxury brand that is all about the bikini – the best place to purchase your 2022 trend bikini. Where? In more than 86 countries around the globe with possibly many more to come, as Bikinilista is the fastest growing bikini brand.
High-Quality Fabrics from Italy
Luxury lovers know that Italian fashion stands out from the crowd of international fashion because it´s high-quality and smooth yet durable. When you wear a bikini, you want to make sure that it supports you in all the right places and gives you all the freedom of movement at the same time. But that is not all: Your bikini should match you perfectly, which is why women usually spend a lot of time in the search for the perfect bikini.
Keep in mind that high quality is crucial. A beautiful bikini isn´t worth anything if it makes you feel vulnerable, insecure and awkward. Why not feel like a luxurious goddess instead? Luxury bikini brand Bikinilista uses express shipping in order to get your bikini to you just in time for your next sunbathing adventure. The brand is said to be a partner of the LMVH group and sells not only bikinis, but also summer accessories such as cover-ups, sunglasses and beach towels.
Bikini Trends 2022
There´s a lot to look forward to in 2022 when it comes to bikini trends. The best thing about them? No matter what kind of style you prefer, you will find a model that will underline your beauty at the beach, lake or swimming-pool.
Popping Prints
You want to be the eye-catcher when sunbathing? In 2022, popping prints adorn bikinis and swimsuits. Floral designs, pop art motives, animal prints, color blocking – the possibilities are endless. Rest assured that with your popping bikini design, you will have all eyes on you - like a real Italian Bellissima.
Sporty Suits
Tiny bikinis are not for you because you are athletic or at least prefer looking athletic when going for a swim? Good thing, that sporty bathing suits and bikinis are trending this year. Well designed bustiers and supporting pants make for two-pieces that offer you maximum freedom of movement.
Scrunches & Ruffles
Playful designs match the natural audacity of the sea. Watch the ruffles move as the ocean breeze smoothly strokes your body at your favorite luxury hotel. Some women prefer plain bikinis, but if you love adornments and decorations that softly play around your curves, don´t miss out on this playful beach trend. Scrunches and ruffles are coming in all sizes and colors in order to underline the natural beauty of Italian Bikinilistas.
High-Waisted, Long-Legged
Back when the bikini made its appearance in 1946, it was high-wasted and sometimes long-legged. This year's bikini trends are a tribute to the birth of the bikini as they take up the classic design. High-waisted bikinis don't just look sophisticated and well-dressed, but help you coat curves that you don't want to show. The feminine look will make you the eye-catcher at the waterfront, no matter if you´re going for a swim or just trying to get a tan.
Long-legged bikini pants bring your backside into its best shape and support you where most women long for support. Thanks to high-quality fabrics and to a thought-through design, the classic bikini model will feel like a second skin to you.
Halter Tops & Knots
If you´re looking for a brand-new bikini for the upcoming season, make sure not to miss out on youthful designs that combine the best support with beautiful details. Halter tops will be trending and allow you to swim, tan or even jump from the diving board without being scared to lose your bikini top on the way. But this trend isn´t just practical: Bikinilista makes sure to make you look like a real goddess.