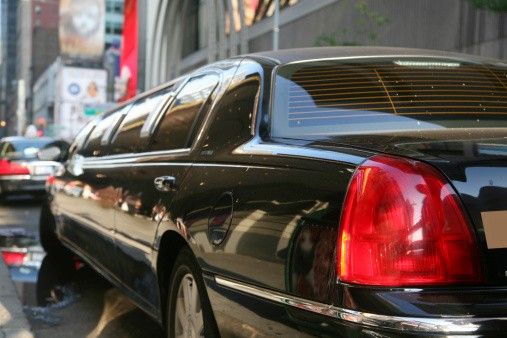 www.gettyimages.co.uk
The prestige of luxury cars makes them available at a hefty price tag. Besides the expense of buying luxury cars with thousands of dollars, these vehicles require hundreds of dollars for their maintenance every year. It's true that some luxury models depreciate quickly compared to other cars. However, buyers are reluctant to purchase them at used prices. If you have sharp marketing skills, you can overcome these hurdles and can make money by selling used luxury cars.
Selling luxury vehicles to upscale customers can prove to be challenging for you. It depends to a great extent with whom you have dealt with in the past. Sometimes the sale of your car is about the person you know rather than the way you go about with the advertising. If you can reach the right people and treat the upscale buyers well, you will be able to sell luxury vehicles simply by the word of your mouth or through referrals.
However whether you want to sell a Ferrari or an Audi car, selling luxury vehicle is a similar process of selling any other type of car. The difference is that more money is involved while selling luxury cars. If you are planning to sell a luxury vehicle, you should look beyond the classified ads of the standard newspaper for reaching the luxury automobile buying audience. While you have found a buyer, your transaction should be just like selling any other vehicle.
Remember that the market of the potential buyers of luxury cars is comparatively small. Out of the customers who can afford to buy expensive vehicles, fewer will be interested to spend money for the cars. In order to tap into the rich clients, you should be smart and seek out the creative ways for marketing luxury cars.
Let's have a look at the creative ways for selling luxury cars:
Use Word of Mouth Communication
You should not forget that a typical client for a luxury vehicle likes to think him or her to be not just a person of wealth but also of great taste and refinement. It may be for this reason that the typical marketing gimmickries like billboards or loud television advertisements evoking tackiness have turned him or her off. In order to entice such a customer, you can make use of a more subtle form of marketing like the word of mouth communication. You can hire beautiful women for trolling upscale nightclubs and spreading the word about the likings of customers for buying luxury cars. Sooner there will be the declaration that the vehicle you are selling is the favorite of the glamorous and sophisticated customers.
Place Advertisements in Niche Publications
While you are advertising a luxury vehicle, you have to consider the publications that your prospective customers are reading. Certain publications are meant for rich people like the Robb Report whereas other niche publications also have enormous wealthy clients. You can place advertisements in trade publications that are read exclusively by people in well compensated positions. In order to take an instance, the audience for a newsletter on the hedge fund industry made up for the fund managers occasionally pull in millions of dollars per year. You have to identify your model customer and have to figure out what he or she reads.
Opt for Strategic Leasing
Remember that one of the main factors that can lead a person to purchase a luxury vehicle is by seeing another person driving a luxury car. It is a smart move for you to ensure the fact that the car you are trying to sell is driven to the right buyer. You can approach the local luminaries and can offer a discount on lease for a luxury car. If you have a little luck the celebrity will bite into the deal and will soon be driving around the town with the luxury car. This will soon be the rolling advertisement of your town.
Exhibit Cars in Fancy Showroom
Dealers of the used cars are often found pitching up their 20 year old minivans in fancy car show rooms. As a result you can also try exhibiting your luxury cars in the fancy showroom of your town. However try to do this in an atmosphere with a little more class. While deciding on the space for the show of luxury cars, you must choose a building that makes a statement. If it is possible, try to pick up a space that goes with the style of your vehicle. If your car is a model of classic elegance, you can choose a space having a classic face of the 19th century. Moreover if your vehicles are modern and sleek, search for a modern building which looks heavy on the glass and steel.
Check out these creative ways and sell luxury cars easily to wealthy buyers.
Jeff Miguel has been writing on car shops, car servicing and repair and used car for many online publications. He often attends car shows and auto exhibitions so as to collect information on the latest car models and their user's reviews. You can read about Nissan Edmonton auto repairs and creative ways for selling luxury cars from his recent articles.