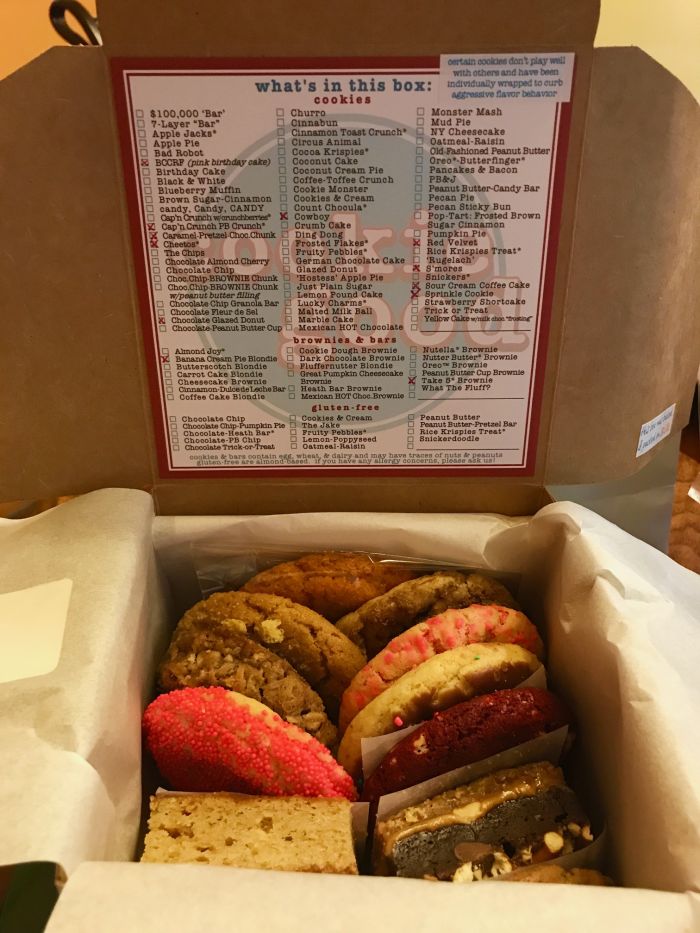 Jill Weinlein
You know that feeling when you take your first bite of a perfectly baked cookie and you detect a slight crunch through that crisp exterior and then enjoy the chewy center. It's a little buttery, slightly sweet and salty to tantalize your tongue. This sensation floods your brain with happiness after just one bite. It feeds your soul and puts an instant smile on your face. That's what the founders of "Cookie Good" want to create for people daily.
Cookie Good has gone pink in October in honor of Breast Cancer Awareness Month by donating a portion of all sales to Breast Cancer Care & Research Fund - bccrf.org.
The founders are perfectionists in making the perfect cookie and bar. They use the best ingredients starting with chocolate from Callebaut & Van Leer, Nielsen-Massey Madagascar Bourbon Pure Vanilla, and AA sweet creamery butter.
A regular-sized cookie begins as a 48 grams dough ball (that's 1¾ oz) and baked to measure about 2 ½- 3 inches across. Their larger-sized cookies are about 78 grams (2¾ oz) and measure about 3 ½ inches across. Each one of their bars are measured by a ruler and cut 2 ¼ by 2 ¼.
Walking into their upscale Santa Monica brick and mortar store, visitors may select either a bakery or wood box to store their cookies. Next, choose a Bakers Choice and have the cookies experts select their favorite sweet treats or you can customize a cookie box based on your taste preference. Bakery boxes can be filled with one to five pounds of cookies, brownies, bars and gluten-free options.
They have also created Cookie Corn made with the plumpest corn covered with a caramel and rolled in cookie crumbs and baked until crisp. Some of the flavors include Pancakes & Bacon Cookie Corn covered in a homemade maple caramel before getting topped with Pancakes & Bacon Cookie crumbs. The Peanut Butter-Candy Bar Cookie Corn has a peanut butter caramel, Peanut Butter-Candy Bar Cookie crumbs and a sprinkling of Butterfinger "dust".
For those with dietary restrictions, they make gluten-free cookies and bars that include peanut butter-pretzel bars, Snickerdoodles, oatmeal-raisin and fruity pebble cookies.
Help breast cancer care and awareness by visiting and purchasing a bakery box at the store located at 2448 Wilshire Blvd. Santa Monica, CA 90403, calling (424)280-4100 or going online info@cookiegood.com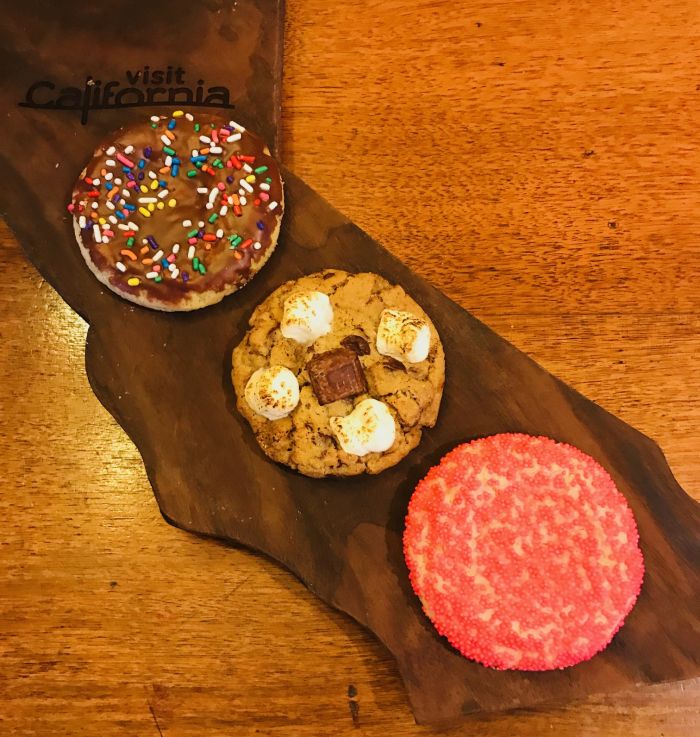 Jill Weinlein
Cookie Good bakes up to 24 different flavors of cookies, bars and gluten-free options daily.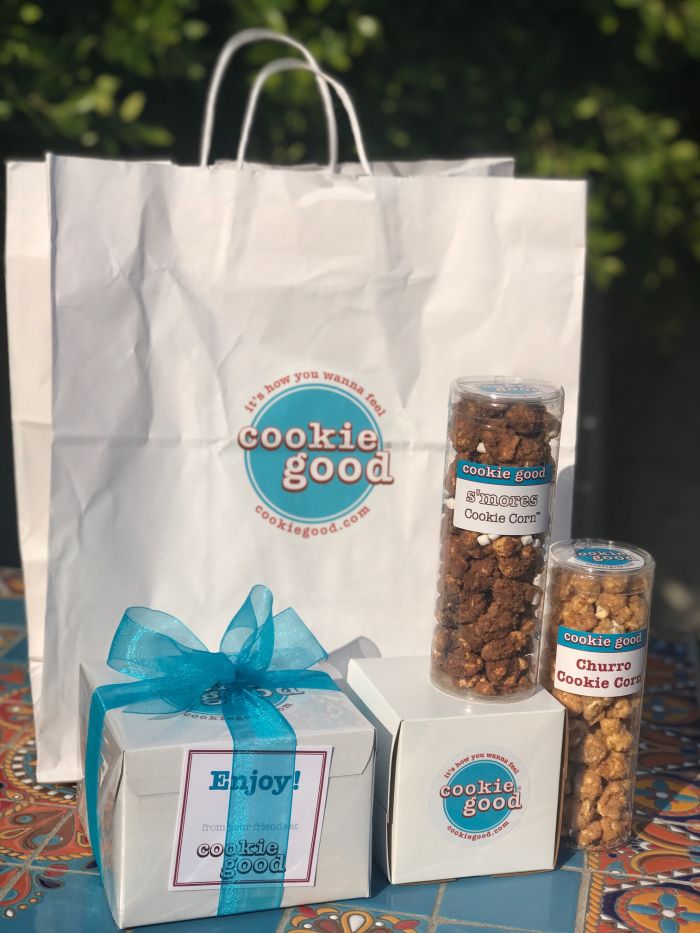 Jill Weinlein
Every purchase of Cookie Good during the month of October has a portion donated to Breast Cancer Care and Research.