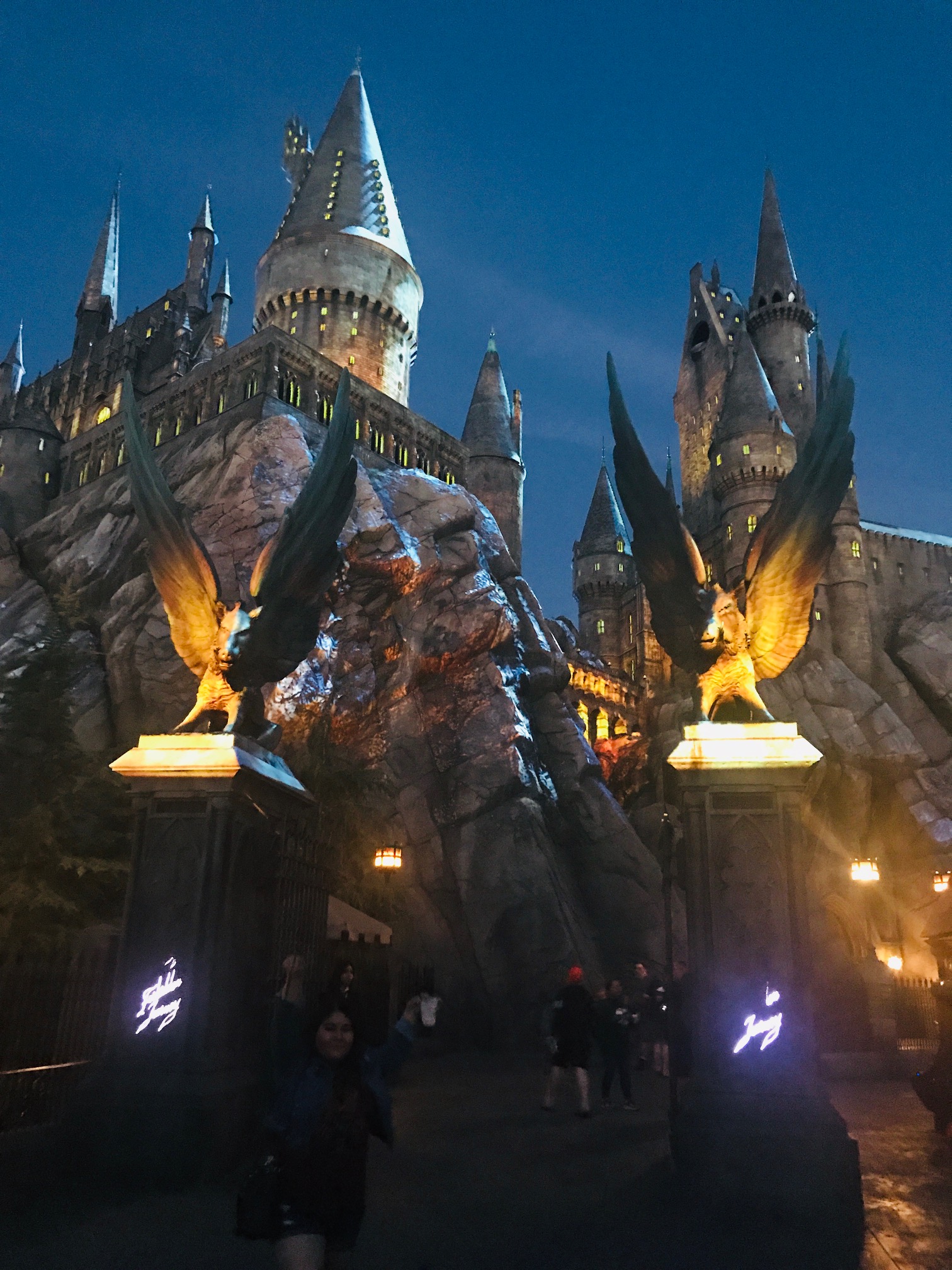 Jill Weinlein
Universal Studios Hollywood has an all new Wizarding World-inspired light projection show, that is wowing amusement park guests and Harry Potter fans. The multi-sensory "Dark Arts at Hogwarts Castle" illuminates the evening sky starting April 13 through April 28, and May 25 through May 27.
Visitors accessing Hogsmeade village may explore shops, sip Butterbeer, and enjoy British fare at Three Broomsticks for Fish & Chips, Shepherd's Pie, fresh vegetables and sticky toffee pudding. Hop on the "Harry Potter and the Forbidden Journey" and "Flight of the Hippogriff" rides before the immersive show begins at 9 p.m.
Some of the darkest creatures and villains, including the powerful dark wizard Lord Voldemort are displayed crawling up the castle walls. It's a mesmerizing display of light, special effects, and music based on the original scores composed for the film series by Academy Award-winning composer John Williams and recorded by the London Symphony Orchestra.
Tickets are available at https://www.universalstudioshollywood.com.
Jill Weinlein
When the sun goes down, lights, music and special effects illuminate Hogwarts Castle.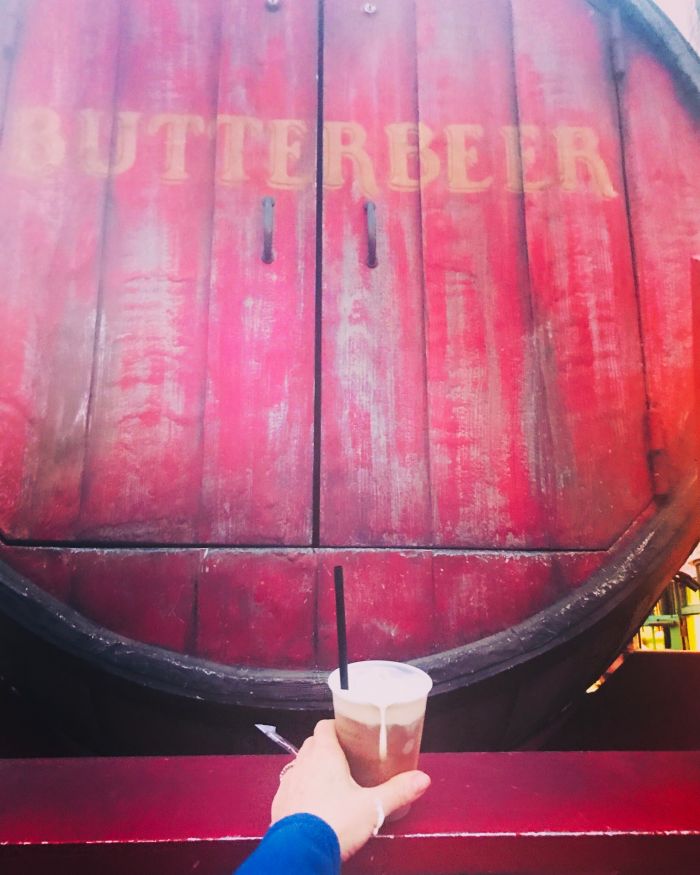 Jill Weinlein
Be sure to order a Butterbeer to enjoy before or during the 'Dark Arts at Hogwarts Castle' light show.