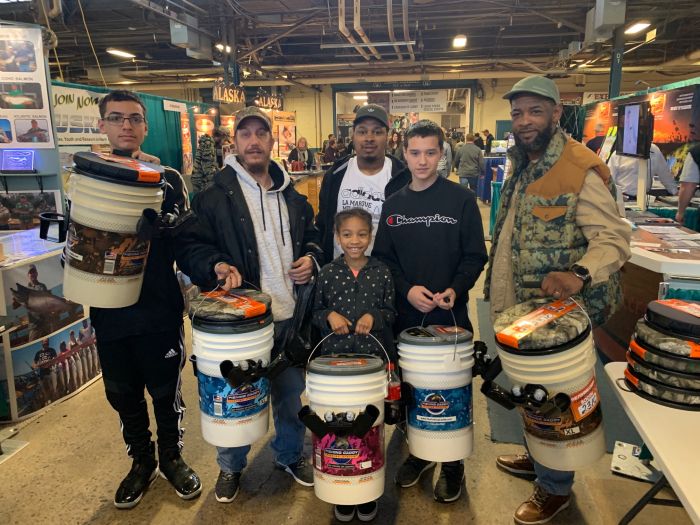 Photo courtesy of The Fishing Caddy
Families today are busier than ever before. Between commutes, school, extracurricular activities, and weekly duties, it leaves very little time for the family to get together and have fun making memories. This is one reason why The Fishing Caddy is the one gift topping the list of families this holiday season. The all-in-one fishing system helps make it easier and more enjoyable for the family to get together and spend time fishing.
"I hear from people frequently about how The Fishing Caddy has helped make it easier for their whole family to get involved in fishing and to have a great time together," explains Joe Pippins, creator and founder of The Fishing Caddy. "That's what it is about, making family memories. Those who make it a family gift will go into the new year with the goal of creating more happy memories together."
According to the American College of Pediatricians, there are numerous benefits of families spending quality time together. They include kids being better behaved and families having less stress and developing stronger bonds. In other words, families that have fun together end up having kids who are happier and do better in school and in life. Plus, the stress-reducing benefits of spending quality time together are good for overall health.
Many families opt to go fishing together to spend quality time. Fishing is inexpensive, relaxing, and there are health benefits of spending time outdoors in nature. The Fishing Caddy has been designed to help make fishing trips easier and keep people more organized. It helps to eliminate the repetitive time spent setting up and tearing down. Rather than having numerous boxes of gear, the one caddy has everything that is needed to have a fun time fishing.
The caddy is the world's first all-in-one fishing system, offering a padded seat top or tackle box lid, a built-in cup holder, a live well for the fish caught, two rod holders, LED lights, and more. The water weight prevents it from tipping over, making it a great piece of gear for sharing with a family that loves the outdoors. This is the type of family gift that will help this generation fall in love with the age-old tradition of fishing.
"Many families buy a gift or two that is for the whole family to use. The Fishing Caddy is that type of gift," added Pippins. "It's one that will bring enjoyment to the whole family, and help ensure they get outdoors and have some fun. Families that put this under the tree this year, whether for one person or as a family gift, will not be disappointed in the hours of enjoyment that it brings."
The products will be in stores in time for consumers to do their holiday shopping, giving them great present options for the estimated 46 million Americans who participate in fishing. The Fishing Caddy makes a great gift because it will help ensure fishing trips are less stressful and will be enjoyed more, because it's been designed for organization and to improve the anglers' experience.
The Fishing Caddy, which ranges in price from $69.95 to $129, was expertly designed for all types of fishing, and can be used by anglers of all ages. The caddy also comes with a 60-day money back guarantee. The organization system gives people everything they need for a great fishing experience. The fishing system has been designed to help make fishing more enjoyable, and give people more time to fish, rather than track down and organize their tackle and supplies. The Fishing Caddy is available online at Amazon and Etsy, at Ace Hardware, Bass Pro Shops, Cabela's, and Scheels locations, and at the company website: https://thefishingcaddy.com.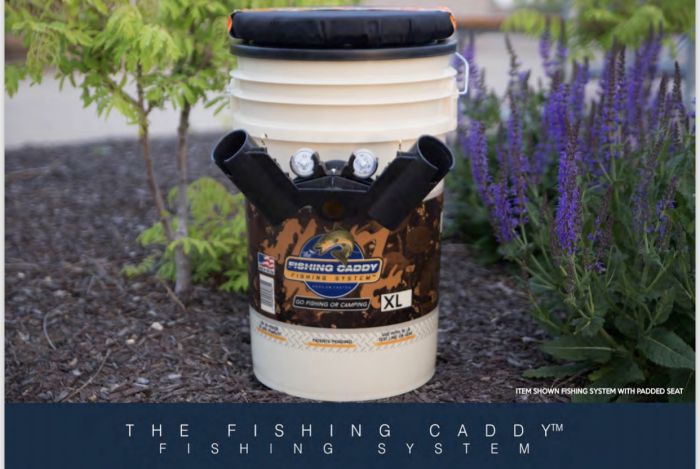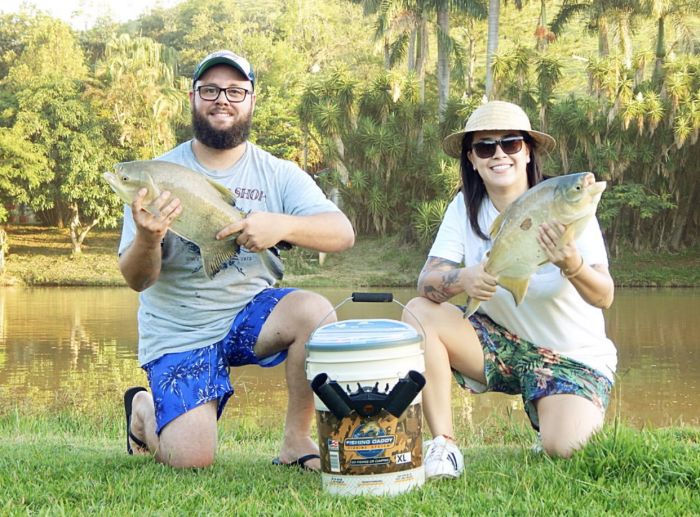 Photo courtesy The Fishing Caddy