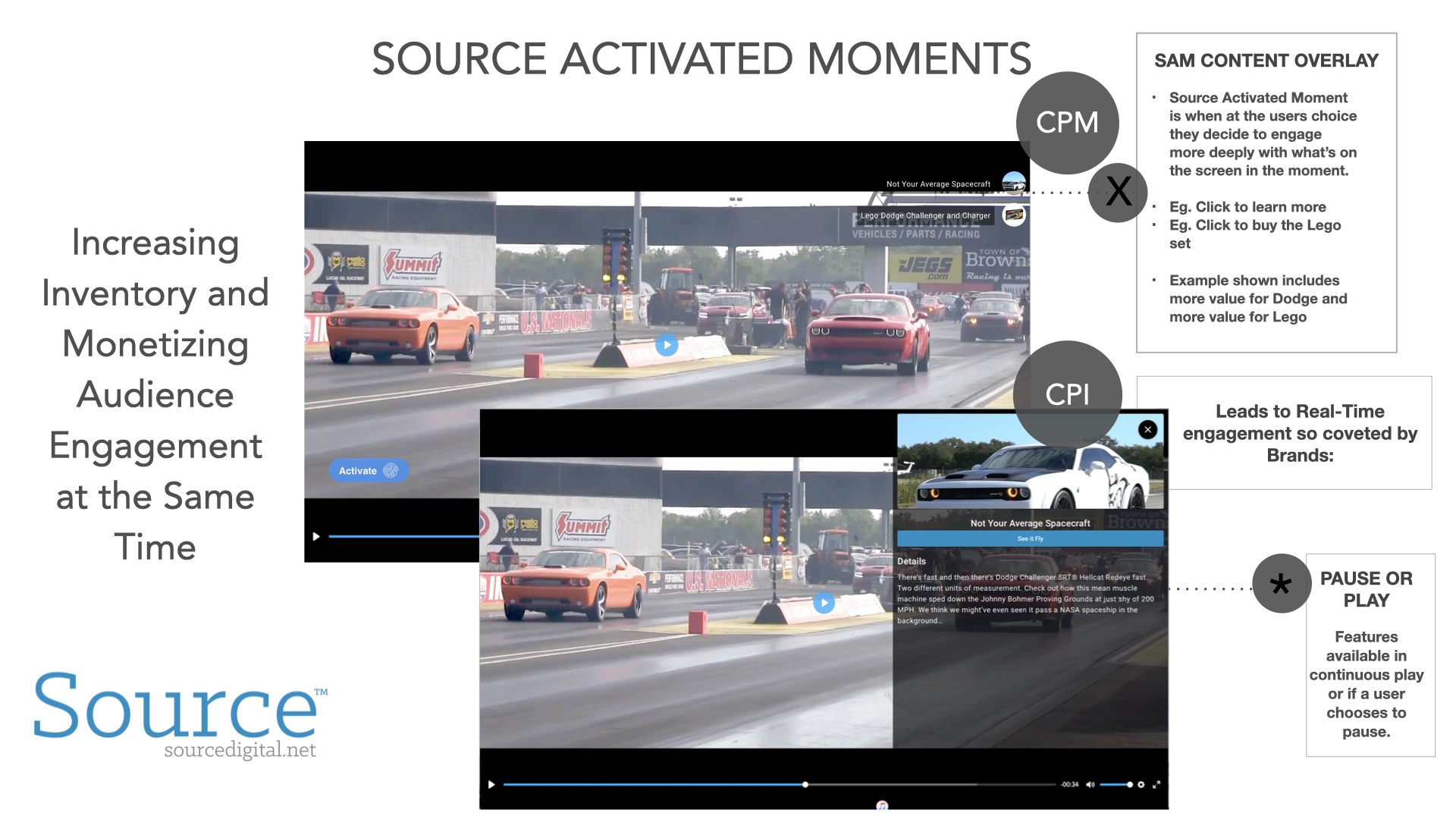 Photo courtesy Source Digital
When it comes to the Internet, everyone knows that content is king. Even so, it's difficult to make money from that content if you don't have the most profitable ways to monetize it. That's where Source Digital has come in. The company is leading the way in offering the latest ad technology trends with its platform that focuses on Source Activated Moments (SAMs). It's a new tool that offers content managers a simple and effective way to increase their profits from their advertising efforts.
"Having great content to offer is the first step, but if you want to be profitable, you have to know how to capitalize on your content efforts," explains Hank Frecon, the chief executive officer of Source Digital. "We have created a platform that allows you to increase profits and make your content that much more valuable."
The Source Digital platform is innovative. Users can integrate with any existing advertising campaign and treat their SAMs just like any other unit. It doesn't matter whether it is a display ad or a video, they can use an ad server to blend into existing media campaigns and interactive video units. It's a new source of rich media advertising that offers a faster, more efficient option than what others have offered thus far.
Offering more than just the typical interactive ad unit, the SAMs themselves provide a finely tuned method. Until now, video interaction has never been able to capture impressions there before. The SAMs are highly targeted, and they provide relevant content. Some of the things that this ad tech trend offers include:
The platform serves the impressions on-site, delivering a better ad unit. Source Digital's content interaction is unique and groundbreaking. The platform is creating impression opportunities that are targeted based on real-time behavior, and also the data that is surrounding the content itself. It also has the ability to insert those ads during various moments throughout the video. The ability to pick up the most relevant ad and send it at the most relevant time; thus increasing interaction and ultimately profits. Users can turn their content into something more interesting by activating video storytelling. Viewers can acquire goods or information within the video, without ever being taken away from what they are engaged in.
"Technology trends only last if they can deliver on what they promise," added Frecon. "We are happy to say that the Source Digital platform delivers and then some. Those who have tried it for their content love the results, and welcome the streamlined way to monetize their site."
Source Digital has worked with numerous Fortune 500 companies to help create a more engaging and effective video advertising experience. The Source network is able to pull targeted content from a variety of sources, including NBC Universal, GOLF, LiveNation, MotorTrend, and many professional sports influencers. To learn more about Source Digital, visit www.sourcedigital.net.