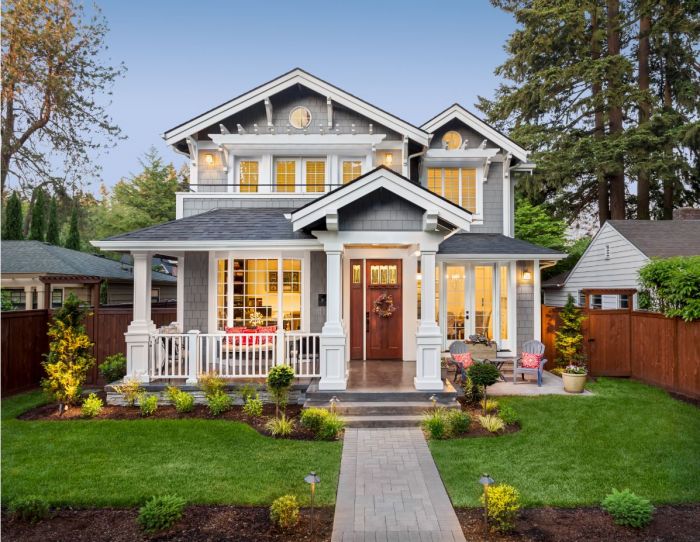 Your home is more than just a place where you relax with family after a long day at work. It is also a massive investment, and a fantastic expression of who you are as a person. We use our homes as a way of showcasing our unique style, with our décor choices and purchases. The last thing we want is for our home to seem like just any other house. If you're trying to make your property as appealing as possible in a competitive housing market, it might be time to look into some unique luxury touches you can consider making the biggest lasting impact. Here are some fun ways to ensure that your home makes the right impression, no matter the street it sits on.
Redecorate from the Outside In
Most people assume that home renovations should focus almost exclusively on the inside. However, you need to consider the outside of your property and how that looks if you want to attract the attention of potential buyers. If your property doesn't provide instant curb appeal when people walk or drive past it, they may not see a reason to learn more about it. With that in mind, think about how you can make your outdoors more appealing to attract all kinds of attention.
Maybe you can repaint the exterior of your house if it is starting to look a little worn or use a pressure washer to clean the brickwork. Think about landscaping, and whether you need to replace any paving or sitting areas for extra appeal. Don't forget to experiment with things like gardens too – flowers and grass can grab positive attention straight away.
Install Something New
A lot of home improvement projects focus on replacing a part of your house, like an old kitchen or bathroom. However, if everything you have in your home is already in good condition, you might get better results by simply adding something new. For instance, if you can get planning permission, you can look into extending your property or adding a conservatory. If you don't want to change the shape or size of your house, look for an installation that's going to make your life easier and attract attention – like installing a luxury lift. Having stylish homelifts are becoming increasingly appealing to buyers of all ages, as they're unique, interesting, and convenient. A lift can save a lot of people significant time and effort running up and down stairs.
Stay Up to Date with Styles
Finally, sometimes you do not need to spend a fortune on making changes to your home when you want it to stand out from the crowd. Implementing tiny changes, like an update to a color scheme, or adding a new splash of paint to a room can make a huge impact. To ensure you're ready to adapt to suit a new style whenever you choose, try choosing furniture that will go with anything. A grey sofa can instantly be transformed with a green throw and a set of orange pillows for an exotic theme, or it can take on an art deco appearance with silvers, whites, and blacks. Do not be afraid to change up your style with accessories from time to time to see what looks best.