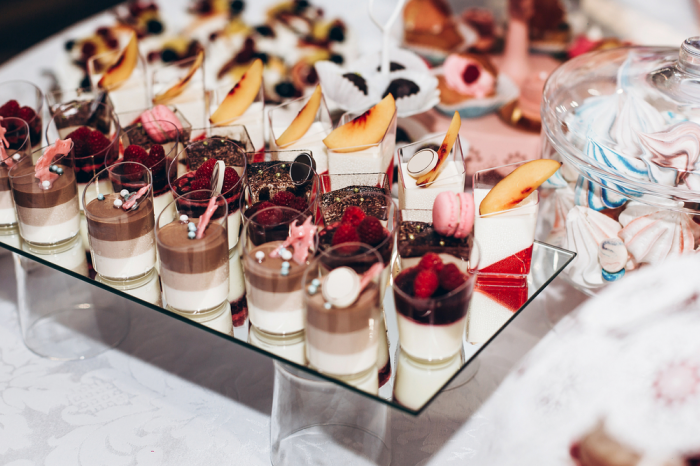 shutterstock.com
Have you ever wanted to wow your dinner guests? An expensive looking dessert will help you add that final touch to any meal. Making this kind of dessert is not difficult.
Knowing how to pick the right ingredients, properly decorate/garnish, and even how to display your dessert all have an impact. We put together this short list of different expensive desserts and some tips and tricks for each.
The Ingredients and The Know How
Many people think that expensive dessert equals expensive ingredients. But, if you don't know how to use the ingredients to your advantage, it doesn't matter. The type of dessert you choose has different requirements to make it "expensive."
Expensive ingredients are not enough to make a tasty dessert. You should know how to use them. They can teach you fast and efficiently at a school like Culinary Lab School, visit their official website to find out more.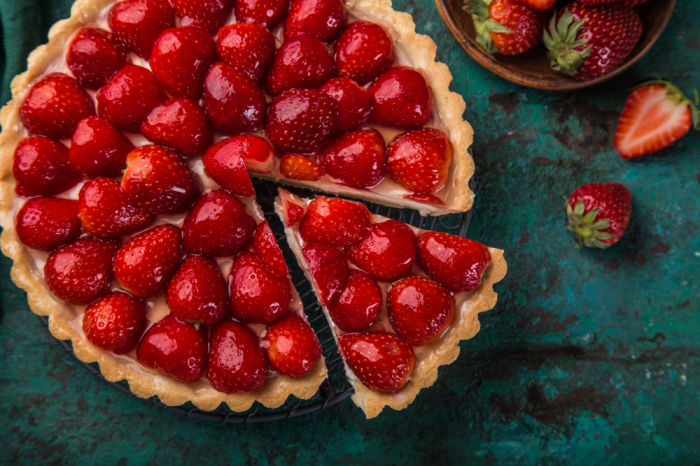 shutterstock.com
Layered Tortes
Tortes are an elegant dessert that can be catered to fit with any meal. Making the separate components is not as complicated as assembling your torte. When you understand the history of a Torte and the varieties that exist, it is easier to know how to put them together.
Tortes are built from the bottom up and stored depending on the ingredients. For that reason, there are particular techniques needed for cutting your torte. Knowing all of this information, you can dazzle your guests with not only your dessert but also how you serve it.
Pastries and Cookies
Rather than serving your guest the typical cake or pie and ice cream combo, try a simple pastry. Pastries can be topped with various types of custards and creams followed, by fresh fruit, chocolate, and much more. The way you decorate a pastry makes it look more expensive.
Many do not realize that the way you prepare the ingredients for pastries will determine the success. Mixing particular ingredients together first before combining them will impact the taste and look of your pastry. Similarly, the filling and topping combination can make or break the wowing taste factor.
Ice Creams, Sorbets, and Sherbets
We highly suggest you consider making homemade ice cream or sorbet for your next dinner party. The beauty is not only in how you make them but also how you serve them. Both can be served in a variety of different glassware, depending on your style.
Ingredients play an essential role when making these desserts. What types of fruits or purees you use and the kind of cream and milk will change the texture and the taste. You should also pay close attention to the percentages of milk and the ripeness of fruits to be successful with these desserts.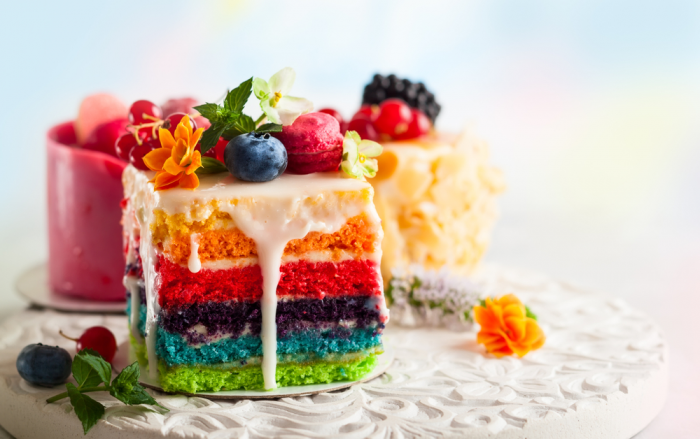 shutterstock.com
Cakes
Cakes can be spiced-up easily by adding fillings and the way you choose to decorate. However, you need a little more time to practice to make these than the other desserts. Cake decorating requires more time and attention to detail.
Meringue Cakes are also a unique choice and can seem quite expensive. Again, you have to take your time to construct the meringue for the perfect consistency. Baking conditions and temperatures are equally as important, especially for meringues.
The types of tools you choose to use when decorating cakes can save you time and stress. Understanding how the tools can be used will do the same. Be sure to practice with different icing tips and techniques.
Looks are Everything
After you've learned how to prepare the dessert of your choice, plating is always the final touch. The presentation impacts the expensive factor. We suggest considering what kind of style you want to go for well beforehand. You can be sure to have enough ingredients or extra garnishes that way.
If you are preparing tortes, clean cuts will help you bring out the layers. Little garnishes such as lemon peels, chocolate curls, and mint leaves are a beautiful touch.
Pastries are presented elegantly depending on how your pastry is cooked (the color) and how you arrange the filling and toppings. Open pastries require a little more time to layer the cream and toppings. For closed pastries, cooking time is important to give an excellently even color.
Conclusion
Several things can go right, and several can go wrong when making expensive desserts. Choosing the right ingredients is only a start. For each dessert type, there are several decorating and presentation options. Whether you are skilled or a beginner, there are thousands of choices available to you for creating an elegant look.
No matter what you choose, having help is always a step up. Culinary classes will help you understand all the insights into beautiful desserts. These can help you make an expensive dessert that is sure to wow your guests and have them asking for more.