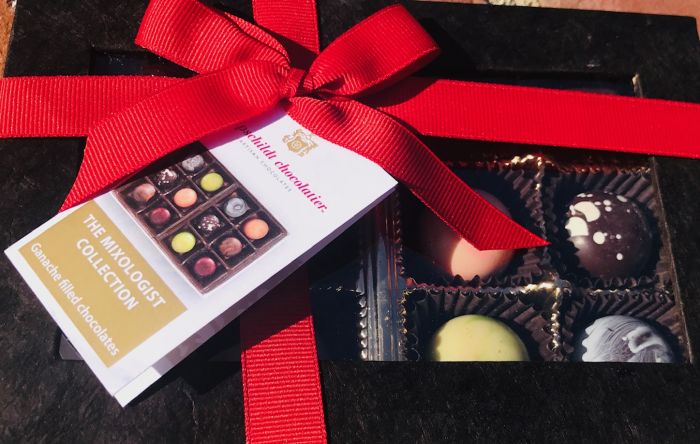 Jill Weinlein
This Valentine's Day, give your loved ones artisan chocolates with a delightful twist.
Danish native Fritz Knipschildt has been making exotic chocolates with innovative combinations for almost 20 years. His truffle collection includes sophisticated cocktail-inspired ganache filled chocolates. There is a Cosmopolitan that tastes similar to the popular martini made with Vodka-Triple Sec, cranberry and lime flavors. The Mint Julep has a splash of Bourbon and mint.
The French 75 dazzles with Champagne, Lemon and Gin, while the Dark n' Stormy has a hint of Ginger beer and dark rum bitters. For a taste of Italy, the Negroni is a chocolate with Gin-Campari-Orange and Vermouth flavors. The ideal after dinner chocolate is the Side-Car with cognac, orange and lemon.
The Mixologist Collection is presented in an elegant box with a bright red ribbon. The eco-friendly "tree-free" packaging provides a reliable revenue stream for the village artisans of Nepal. A gift box of 12 chocolates is $35 at Dean & Deluca.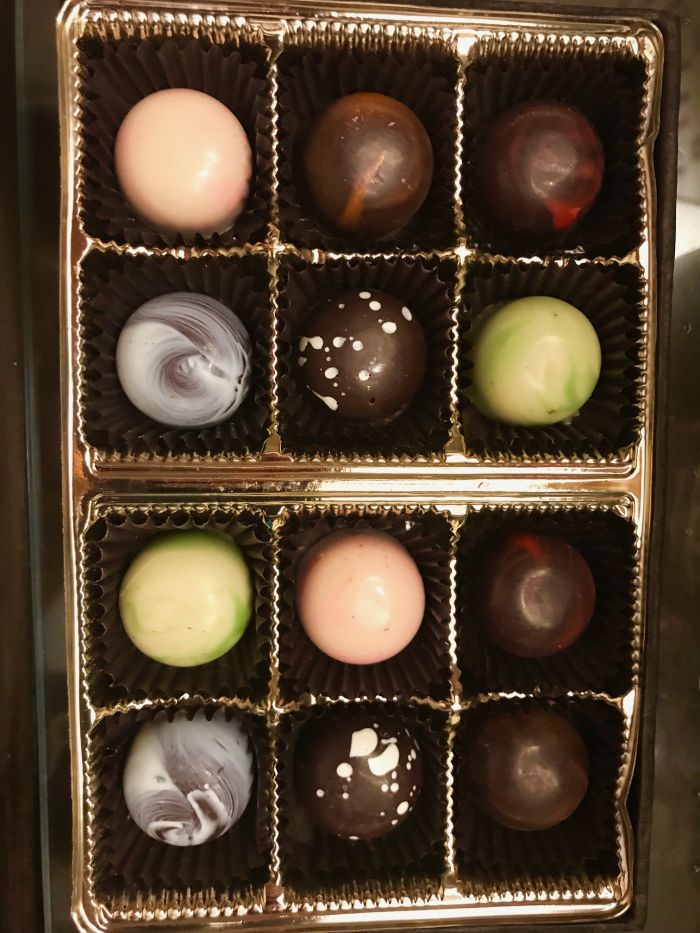 Jill Weinlein
There are six different cocktail enhanced flavored chocolates in each box.