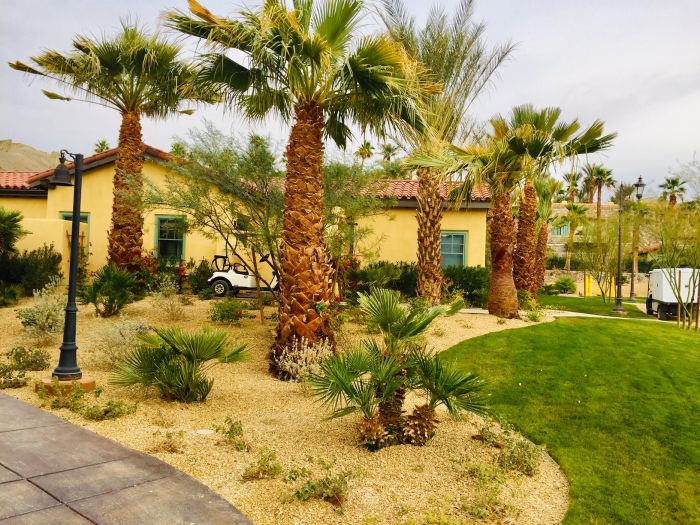 Jill Weinlein
Celebrate Valentine's Day in warm Death Valley hiking, dining, swimming in a warm spring-fed pool, and relaxing in The Oasis. With $100 million dollars in renovations, the former Furnace Creek Inn recently added 22 luxury stand-alone casitas built in the inn's Oasis Garden. Now called The Oasis at Death Valley, each tastefully decorated casita offers over 500 square feet living area with a private bedroom featuring a king-size bed or two Queen beds. The large decorative tile bathroom has complimentary bath products. From the front of each unit, snow-capped mountains and unique desert views will calm your senses.
Upon arrival, guests leave their car in the upper guest parking lot and receive a complimentary golf cart to cruise to their casita, restaurant for breakfast and lunch, or to the cozy bar before or after a formal dinner. The historic dining room offers regional dishes and flavors that include citrus and dates on the menu.
The rooms in the inn have also been updated with new decor, bathrooms, electrical and plumbing. Most have a balcony or open sitting patios to allow the fresh air in and enjoy the views of the unique date palm oasis.
Activities at the inn and casitas include a dip in the warm spring-fed swimming pool, enjoying a bite or drink at the poolside cafe and bar, splurging with a spa treatment, sitting in the sauna, playing tennis courts or working out in the gym. This exercise room might be the only one in the world that has two live palm trees growing inside.
Not far away from The Inn is The Ranch at Death Valley. This property has 224 one and two-story rooms looking out onto an expansive grassy area. Some of the rooms also look out onto the world's lowest 18-hole, par 70 golf course. It's 214 feet below sea level redesigned by golf course architect Perry Dye.
Activities include games on a sprawling lawn and a fire pit, country store, Borax Museum, spring-fed 80-degree pool, basketball and tennis court and children's playground. The Ranch also offers horseback and carriage rides at the stable.
The reception lobby has been renovated, as has the 1849 saloon-style restaurant and bar. There is also an 1849 buffet restaurant and country store.
Death Valley offers over 20 different hiking trails of all levels to explore from November through May. During the summer months, Death Valley's temperatures rise to 120+. One summer it reached 134 degrees and earned the world's record for the hottest air temperature on Earth. The area is also the driest place in the United States with no rain or less than two inches per year.
To reserve a room for Valentine's Day or after, go to https://www.oasisatdeathvalley.com.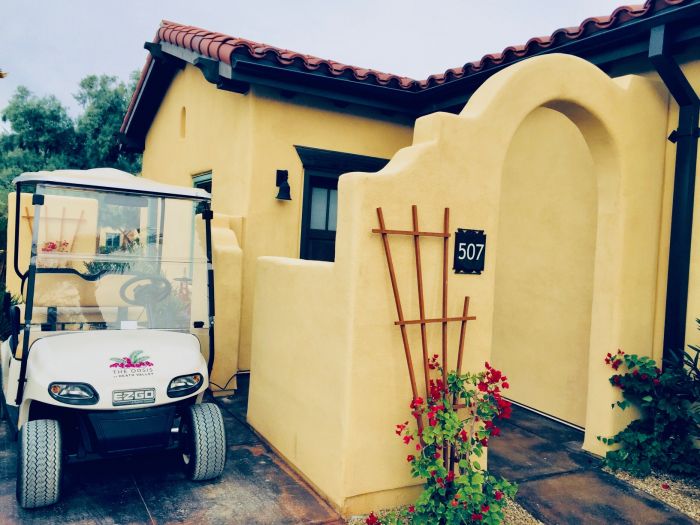 Jill Weinlein
Each stand-alone casita has its own golf cart for use at The Inn at Death Valley.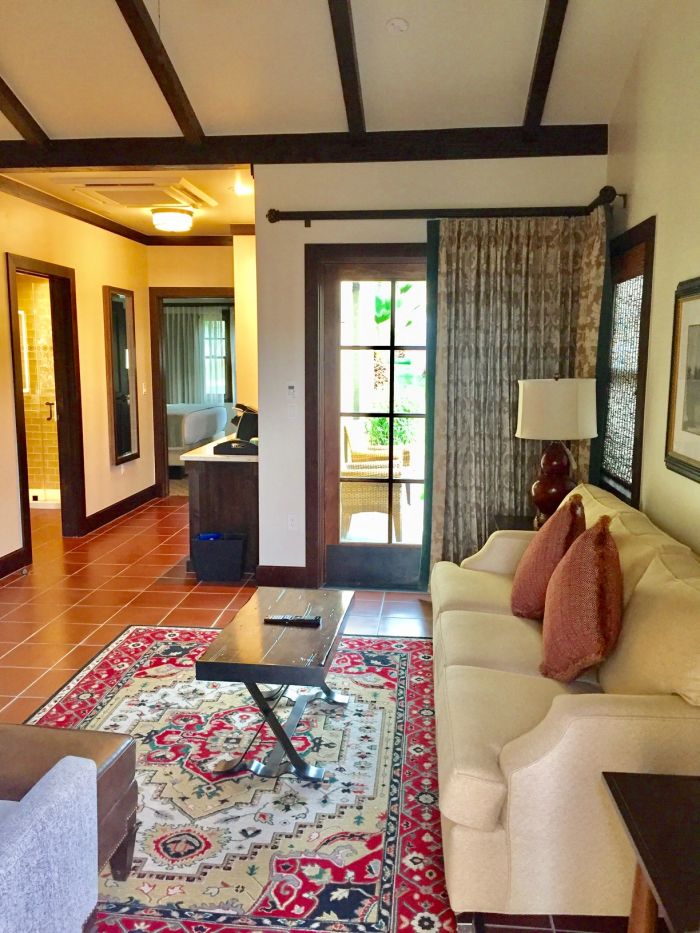 Jill Weinlein
Each casita has a sitting area with a sofa bed.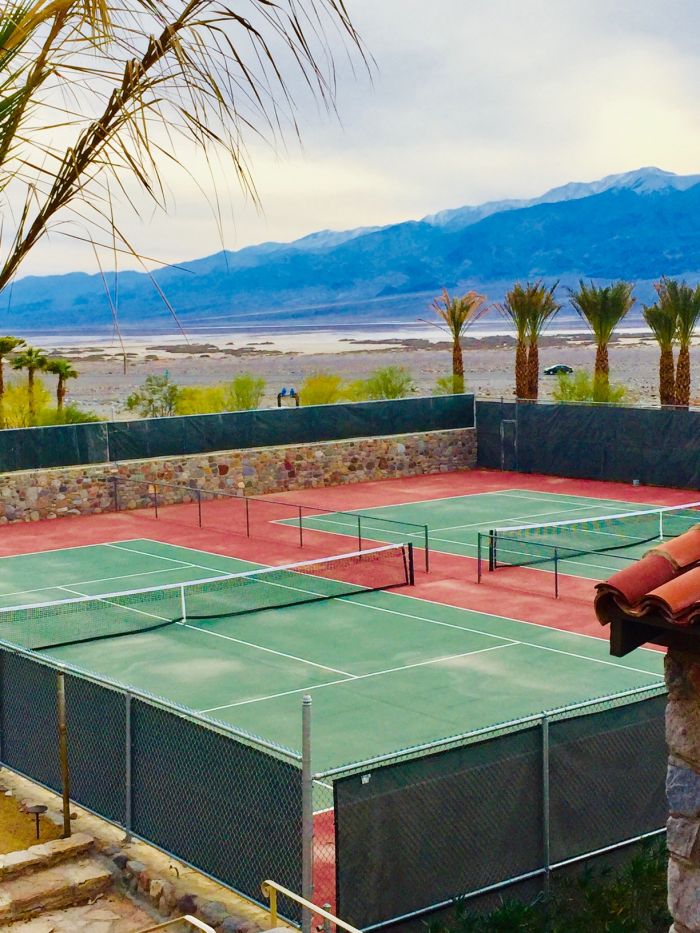 Jill Weinlein
Activities at The Inn at Death Valley include tennis, swimming, hiking and a new gym.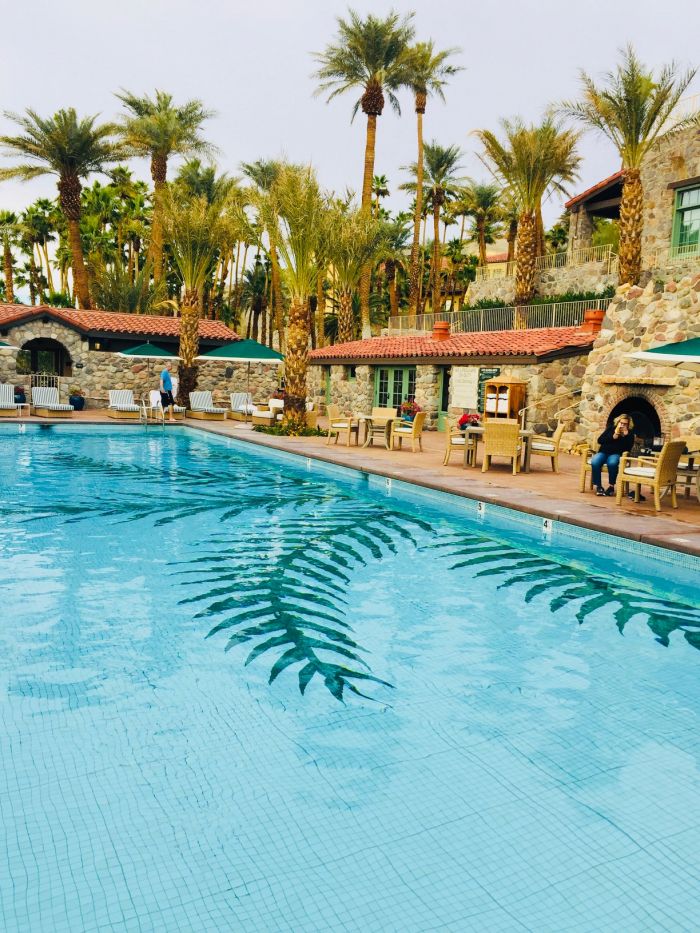 Jill Weinlein
The large spring-fed tile mosiac swimming pool is around 80 degrees.