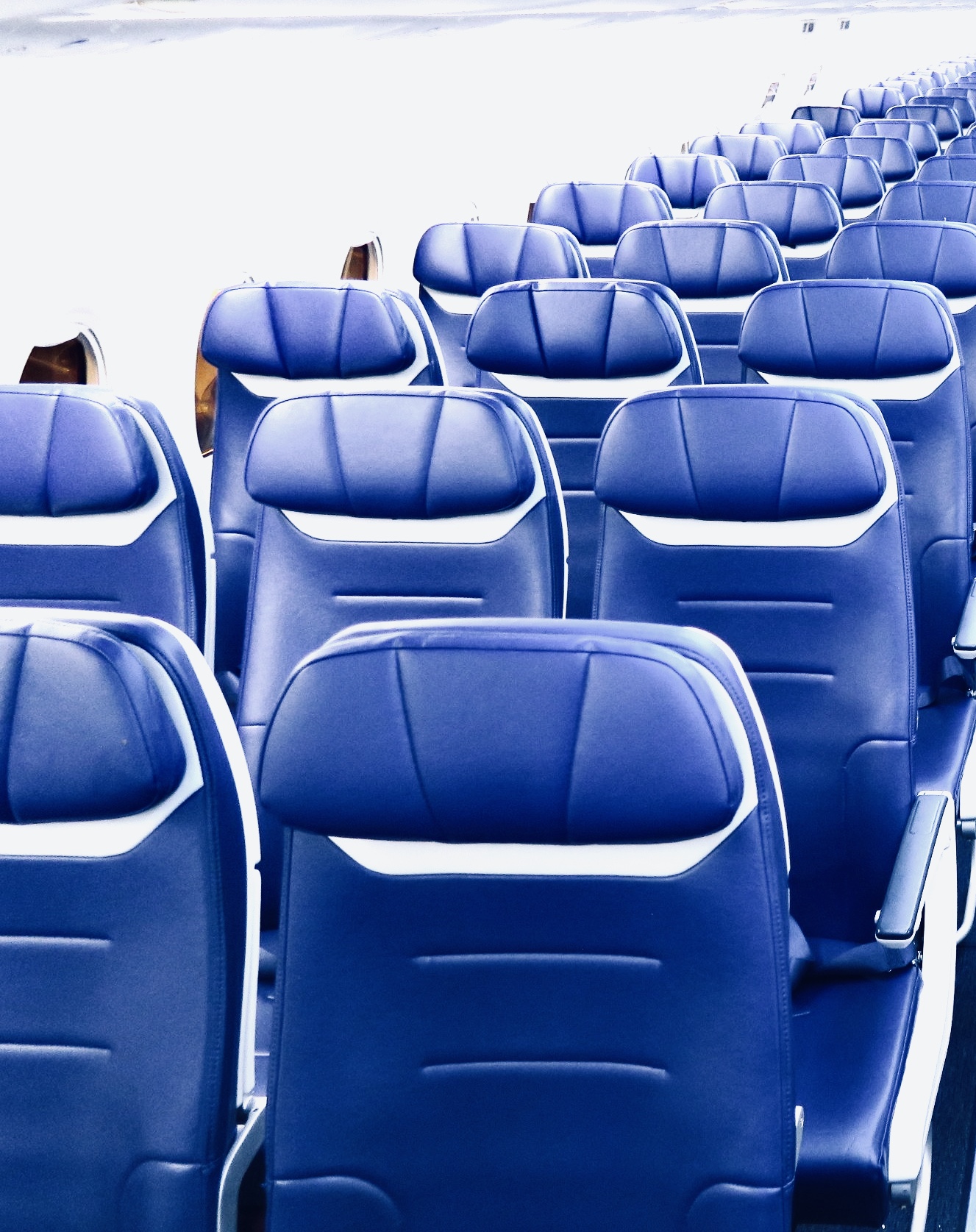 Jill Weinlein
According to a Washington D.C. based advocacy group Flyers Rights, airplanes are offering less leg room to travelers. These shrinking and uncomfortable seats not only threaten the ability to evacuate a plane within 90 seconds, but are thwarting travelers desire to fly. Less legroom is now the industry norm.
Seats used to be 34 inches to 35 inches apart, yet today 30 to 31 inches is typical, though 28 inches can be found on shorter flights. Non-reclining 18-inch wide seats are becoming increasingly more uncomfortable, causing millions of air travel trips to be canceled or avoided. People hate long security lines and flying. Then if you happen to reserve or check-in late, you might get stuck with a dreaded middle seat.
We all know how uncomfortable it is to suck in your stomach and step over an aisle seat passenger to get to your seat. You twist and turn to place your carry-on below you, and give up resting your arms on the thin armrests. Then when nature calls, you have to bother seatmates again.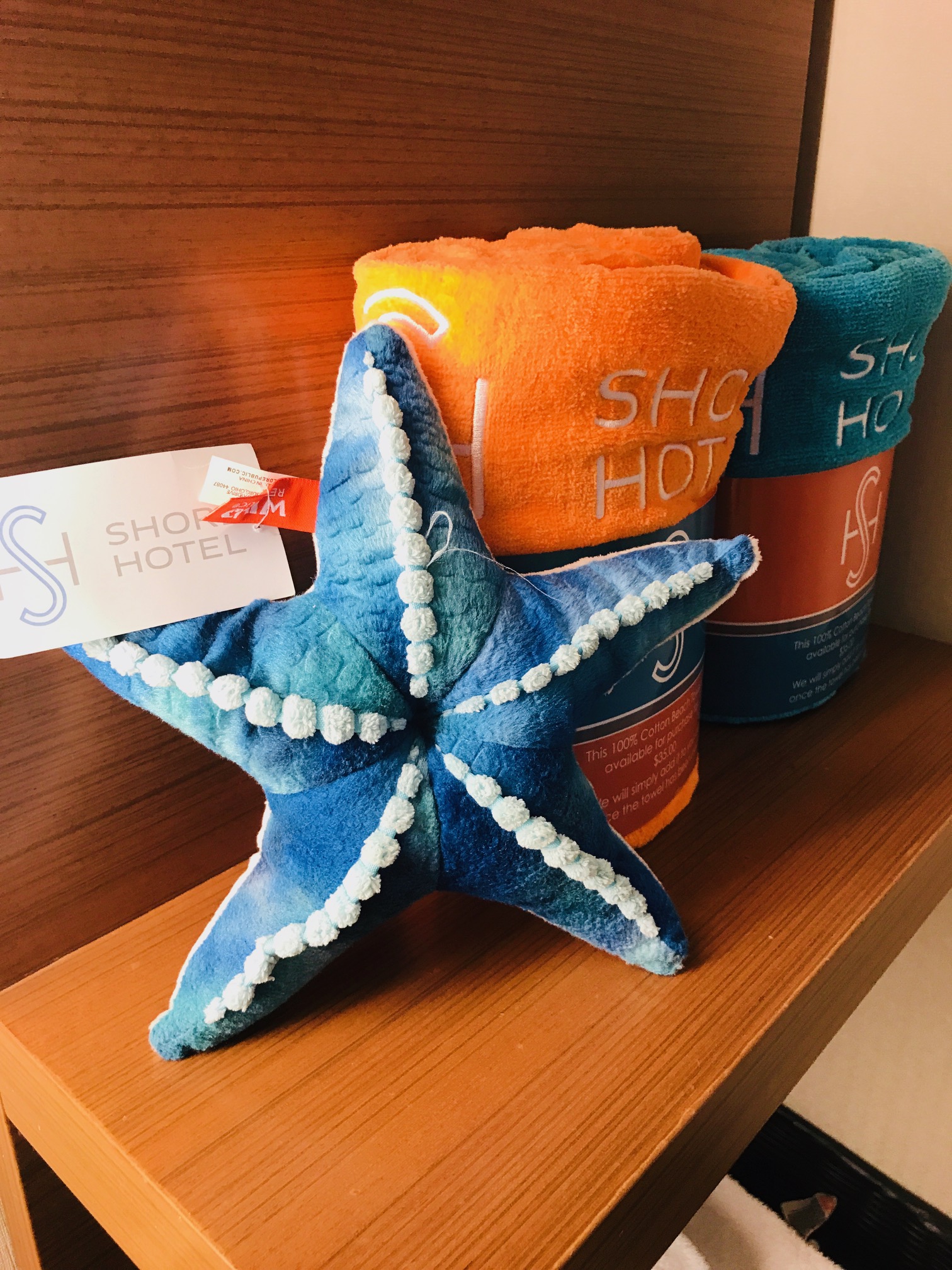 Jill Weinlein
The wellness-minded Shore Hotel in Santa Monica rewards their guests who fly into LAX that had to sit in a middle seat. The staff has noticed those guests who arrive are usually more tired, 'hangry' and eager to get into their room.
Santa Monica's oceanside Shore Hotel will upgrade these guests who show proof of being seated in a coach-class middle seat to an ocean-view room when checking in between January 28 and March 31, 2020, subject to availability.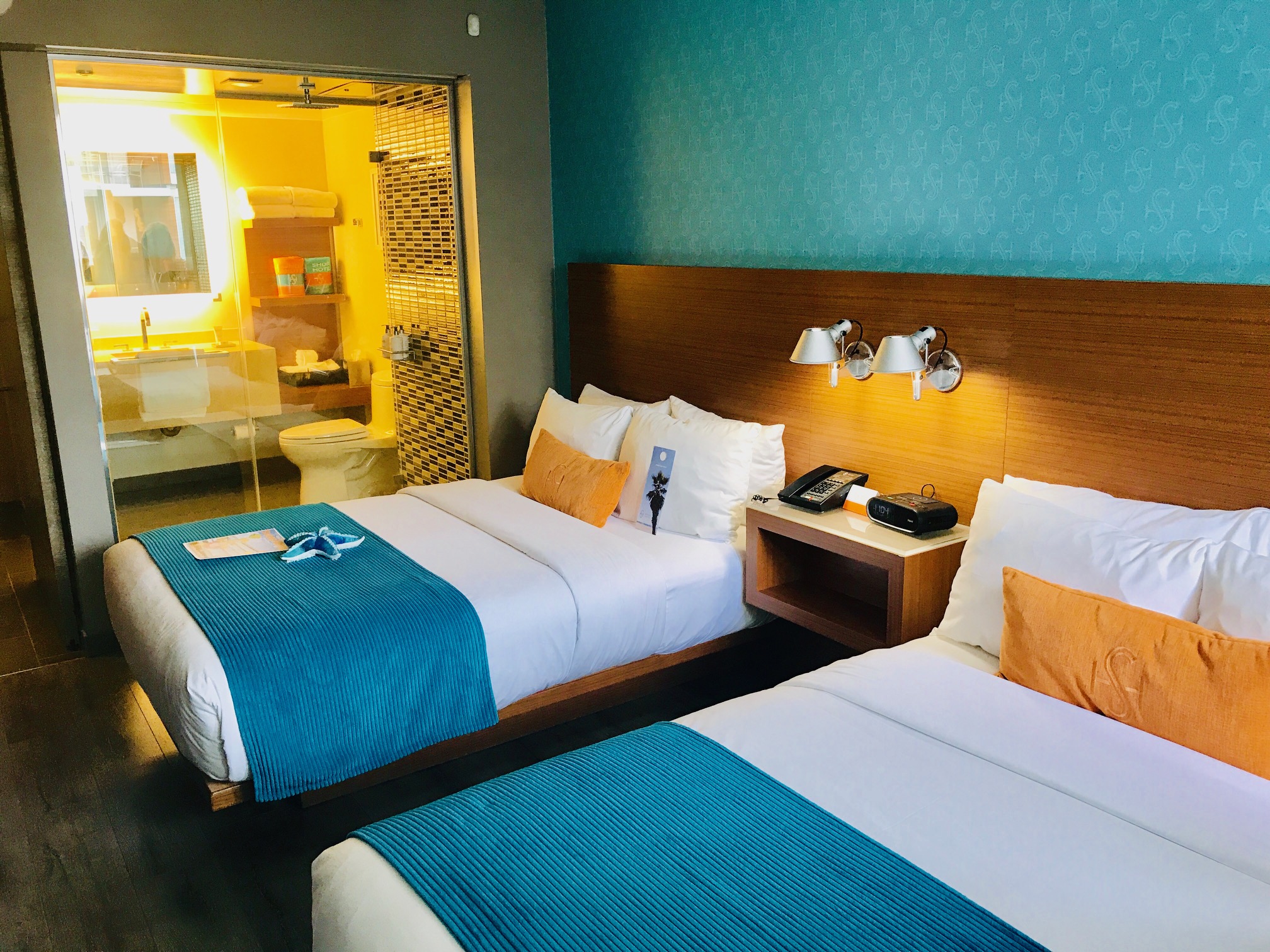 Jill Weinlein
Sit out on the outdoor balcony featuring two chairs and a table for 'first-class' views. Rooms overlook the famous Santa Monica Pier, and a bird's eye view of Ocean Avenue, the beach, and Santa Monica's famous sunsets, all from ocean-facing balconies.
Guest rooms are visually appealing in bright orange and pretty aqua blue colors. A see-through glass-enclosed rain shower features local bath products by LATHER. Pillow top mattress' have hypoallergenic pillows and duvet covers. Each room offers free high-speed Wi-Fi 55", an LED HDTV with cable and Showtime, plus an iHome docking station. There is a fully stocked private mini-bar and a coffee/tea maker with in-room organic and fair trade Wolfgang Puck coffee. Two white plush bathrobes are located inside the closet. Slippers can be brought up for guests by staff upon request.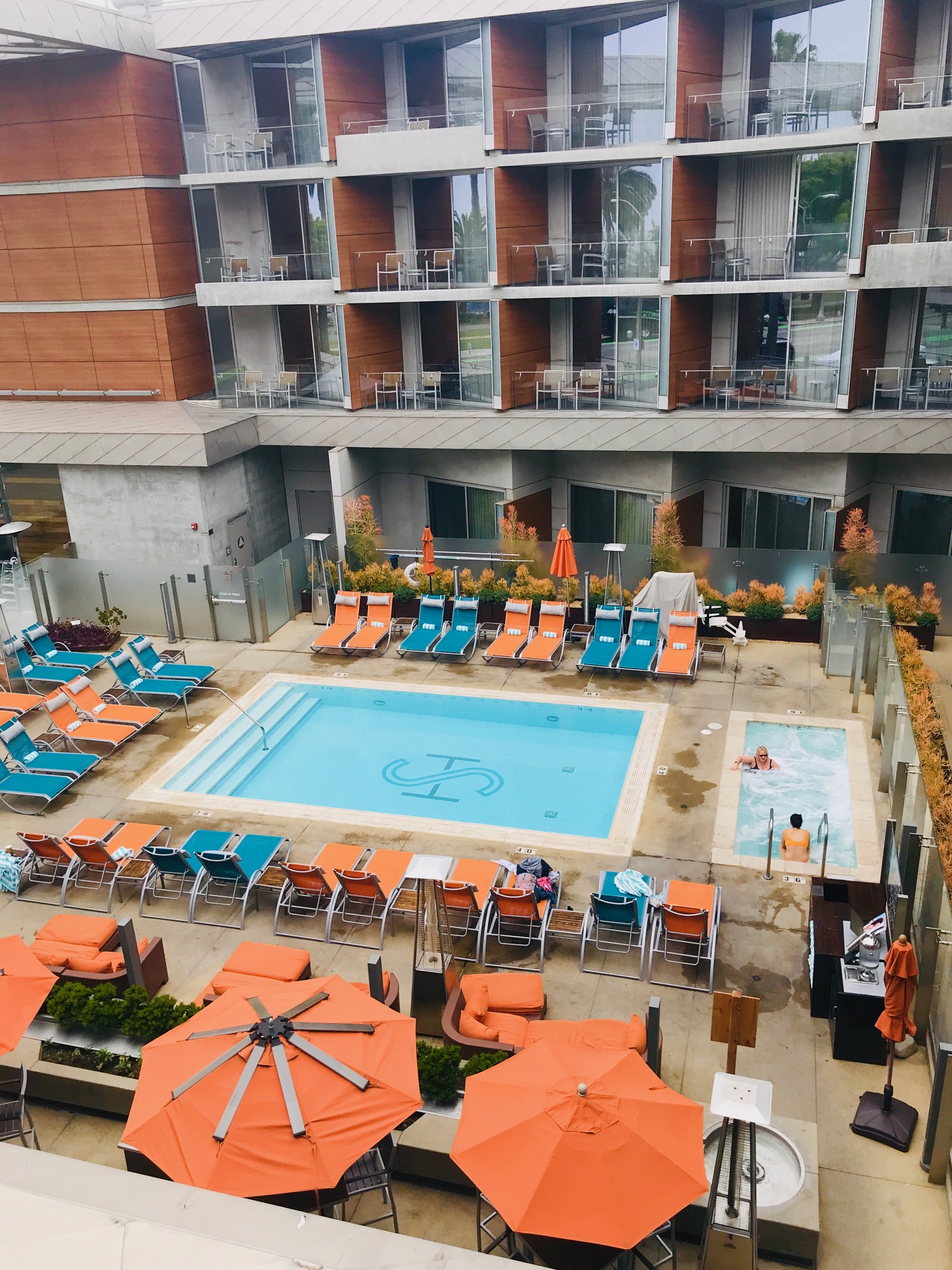 Jill Weinlein
Wellness opportunities include soaking up some sun and swim in a large solar heated pool warmed to the temperature of 86 degrees. Nearby is an even warmer bubbling whirlpool. More than 75% of the hotel's roof surface is covered in solar-reflecting panels. The outdoor center also offers an alfresco cocktail bar, flowing water feature, and patio dining at Blue Plate Taco.
Onsite chefs prepare food using organic local produce and free trade food such as free-range poultry, eggs, meat, wild-caught salmon, organic coffee and organically grown fruit and vegetable whenever possible to provide healthy, anti-oxidant dishes to get rid of the harmful free-radicals.
Reservations can be made here or by calling (310) 458-1515. In order to receive the upgrade, guests must have a pre-existing booking with Shore Hotel and show their boarding pass at check-in.
The Shore Hotel is located at 1515 Ocean Ave, Santa Monica, CA 90401