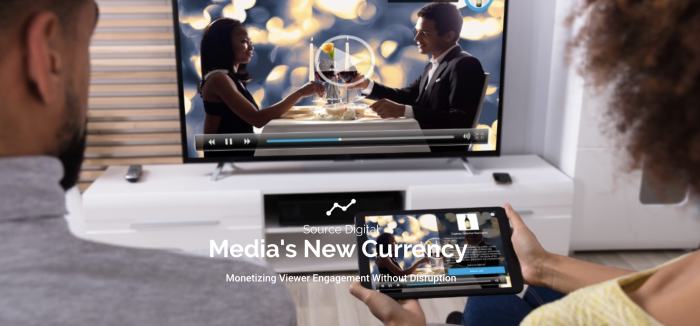 Photo courtesy of Source Digital
Source Digital announces a new partnership with Powerband Solutions. Source Digital will be providing the in-video advertising platform that will allow Powerband Solutions to provide car buying and financing through an enhanced viewer experience, while helping customers improve their return on investment. The revolutionary advertising platform is slated to offer a more engaging and enjoyable experience for users and customers alike.
"We are happy to announce our partnership with Powerband Solutions," explains Hank Frecon, the chief executive officer of Source Digital. "We trust that we will bring value to their system and provide a better user experience at the same time."
Source Digital's platform is essentially revolutionizing video advertising. Based on the fact that viewers had become disengaged and impatient with video advertising, they set out to transform and make it a better experience. The company spent seven years working on creating a video advertising system that would engage viewers, without disrupting their experience.
For advertisers, the Source Digital platform provides a solid way to increase their return on investment, build brand recognition, and be able to engage consumers. The platform tackles the problems of stagnation and viewers drifting as the ads come on. Using thousands of data points about consumer behavior, the platform engages consumers at the most opportune moments, leading to an increase in sales and engagement.
Powerband Solutions is an online tool for vehicle sales. Source Digital will play an important role by enhancing the software and creating a more engaged experience for viewers. The advertising platform will deliver an entire car loan approval process into consumer videos, while they continue to watch.
"This partnership is going to be a good fit for both of our companies, as well as for consumers," added Frecon. "We look forward to a long-lasting relationship with Powerband Solutions."
Source Digital has worked with numerous Fortune 500 companies to help create a more engaging and effective video advertising experience. The Source network is able to pull targeted content from a variety of sources, including NBC Universal, Golf, LiveNation, MotorTrend, and many influencers that are associated with professional sports. To learn more about Source Digital, visit: www.sourcedigital.net.