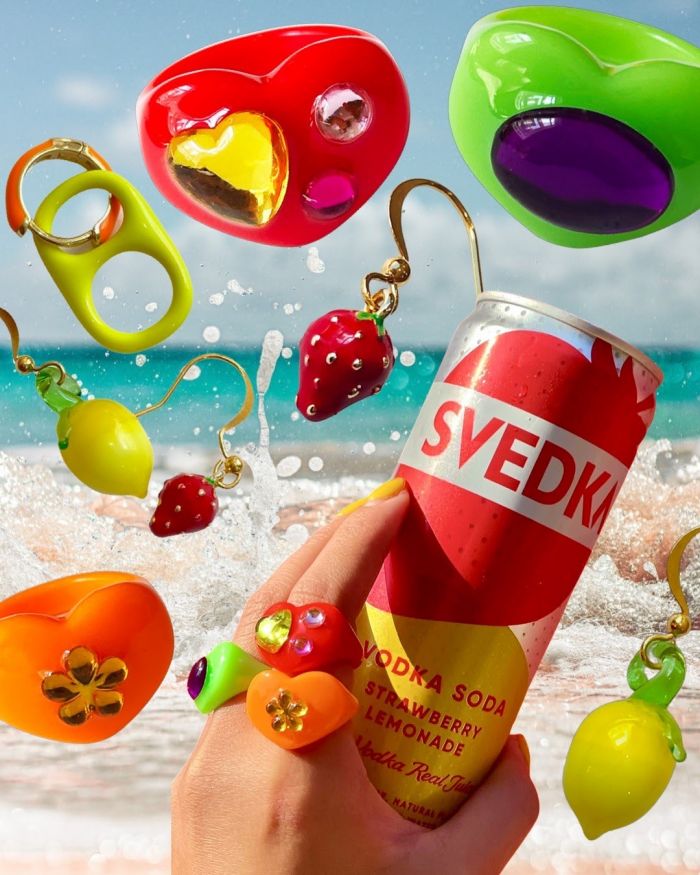 Photo courtesy of SVEDKA and BONBON Whims
End the summer sipping fun, fruit-theme SVEDKA's Vodka sodas and treat yourself to trendy, colorful BONBON Whim's jewelry collection.
The WOC-owned jewelry and accessory brand has fans that include celebrity Kylie Jenner and singer Ariana Grande. Founder Clare Ngai, immigrated from Hong Kong to the United States when she was 18-years-old. Working in the fashion industry after attending college, she became a digital influencer while creating custom and upcycled jewelry that are fun and whimsical to wear. Clare also raises awareness and funds for BIPOC organizations to build authentic and lasting solidarity among Black, Indigenous and People of Color.
This special BONBON Whims bundle includes a strawberry and lemon earring, plus a mango-pineapple pop-drop earring. The colorful rings with bling were designed by inspiration from the colorful and flavorful vodka sodas. The Black Cherry Lime inspired a purple and green ring. The Mango and Pineapple vodka soda inspired the orange and yellow ring, and the ring inspired by the Strawberry Lemonade canned cocktail is bright red and yellow.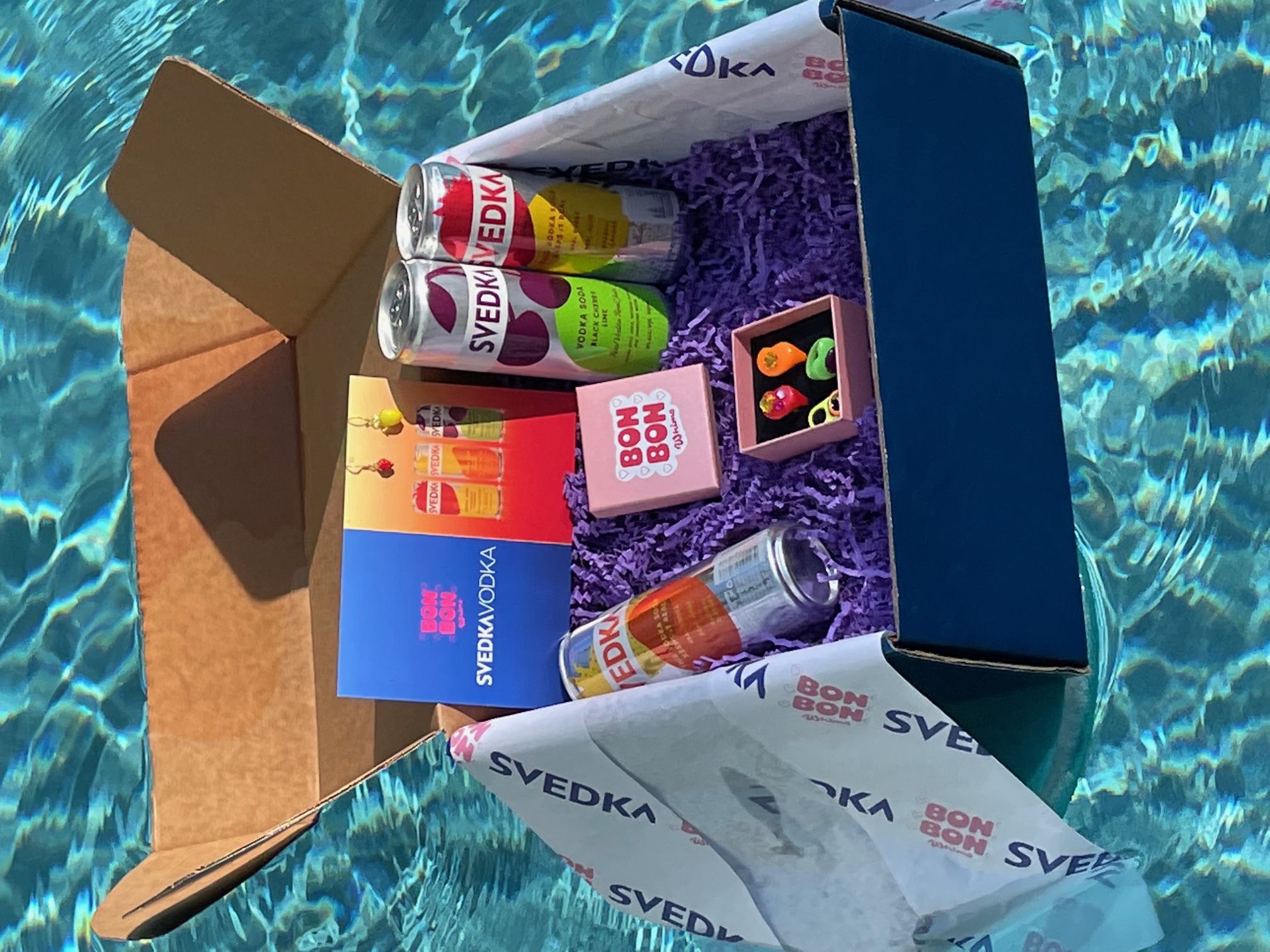 Jill Weinlein
This collaborative collection includes limited-edition handmade resin earrings and rings inspired by the colors of SVEDKA Mango Pineapple, Black Cherry Lime and Strawberry Lemonade canned vodka sodas.
SVEDKA transitioned it's vodka source from Sweden to the U.S. and distills four times to create appealing, high-quality and great-tasting vodka. They add real juice and sparkling water for a light and refreshing taste. These easy to drink cocktails contains 8% alcohol by volume, and are ready to serve at your end of the summer party, weekend poolside lounge, while camping or after a long day back at work.