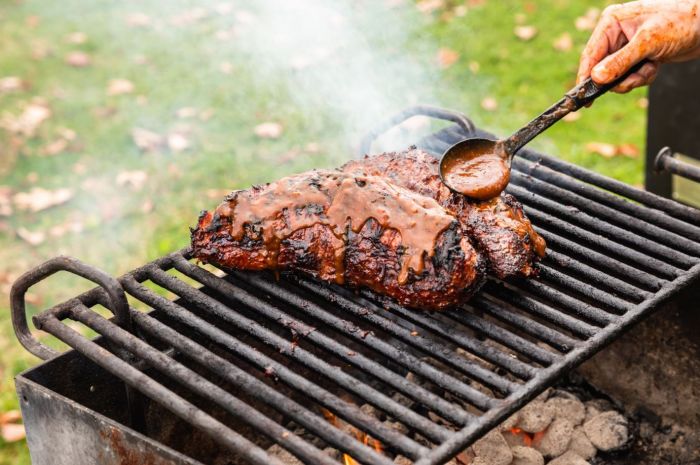 Photos Shutterstock
While you and your family and friends no doubt getaway to the Alps or Europe or other luxe spots around the world whenever you can, this time of year is also a fantastic one to enjoy lazy, balmy days at home with your loved ones. As the weather gets warmer, why not host your nearest and dearest at your place with a fun barbecue event?
This can be a relaxed way to catch up on all the gossip and reconnect if you haven't seen people for a while. Read on for some preparation plans to help you throw the perfect laid-back yet chic event.
Send Invites Out ASAP
With everyone in your family and friendship group likely busy most weeks, it's wise to send out invites as soon as possible. The more notice you give people about the date and time of your barbecue, the more likely it is that they'll be able to attend. You want to give them a chance to hire a babysitter, rearrange their work schedules, or put other plans in place to make your event.
Don't forget to follow up to get RSVPs from the guests you've invited. Follow-ups will ensure no invites get lost in the post or cyberspace and give you a chance to finalize numbers for your catering. Plus, you can use your follow-up to determine if people have any dietary or other requirements you need to cater to.
Start Planning Menus Early
Give yourself plenty of time to plan what food and drink you'll serve at your elegant barbecue. If you want to use some new recipes for the day, it's wise to test these out at least a couple of times before your barbecue to know if things taste as good as they look and if you can adequately make them or not.
Plus, make a detailed list of the ingredients you need to buy and double-check that you have everything you need so you don't end up in the lurch when you go to make something right before or while the barbecue is happening. No one wants to have to leave their own get-together to go and grab missing ingredients, after all.
When you give yourself plenty of time to get organized, you can also make life easier for yourself during the event. Think carefully about which recipes will enable you to socialize with family and friends as much as possible during the barbecue rather than being stuck in the kitchen. The more preparation you can do in advance, the better. Simple recipes work just fine for barbecues as they're meant to be laid-back occasions, even when you're focused on hosting an elegant affair.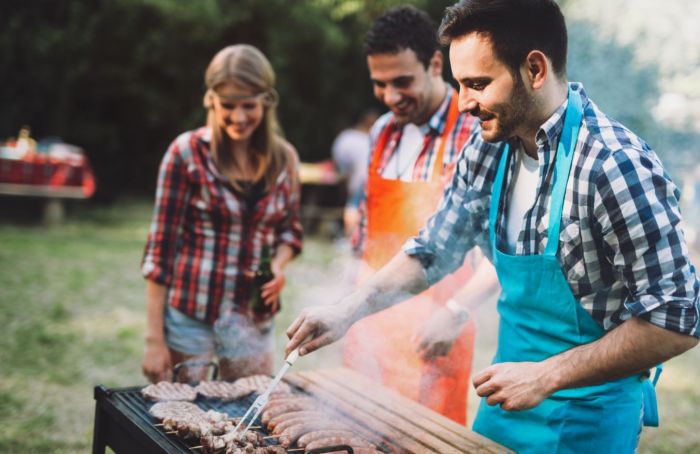 Plan Your Look for the Day
Next, don't leave deciding what you'll wear until the last minute. It's crucial to feel comfortable and confident in your look as the host. Select an outfit that will be suitable for the weather and likely temperature, and help you set the event's tone as a classy one. For instance, you might like to wear quality men's shorts and a polo top if it's warm or jeans and a button-down shirt if the weather is a little cooler.
Ladies often like to wear a dress or a long skirt and form-fitting top to barbecues or even jeans and a cute shirt. Plan out your shoes and accessories, too, and if you're going to be cooking after people have arrived at your home, it's wise to have an apron on hand to wear, so you don't get your outfit dirty.
Take Care of Practical Matters
There are many other practical matters to consider when prepping for an elegant barbecue at your home. For instance, spend time cleaning up outdoor areas so the yard is neat and tidy and there's plenty of space for people to move about in. Mow the lawn the day before your event, clean up weeds, and prune hedges and shrubs and the like, too.
Clean and test out your grill since this is the vital piece of cooking equipment you'll use for your barbecue, or upgrade your product if needed. You should have some backup ideas for bad weather in place if it rains or gets very cold, too, and set up helpful outdoor lighting and seating. Plus, you might want to compile a music playlist for the event and stock up on napery, bug spray, sun protection, games for any kids attending, and more.
While barbecues are casual parties, they still require a decent amount of planning and preparation if you want to host an event that gets remembered for all the right reasons. Give yourself all the resources you can to throw an ultimate catch-up with your nearest and dearest this year.