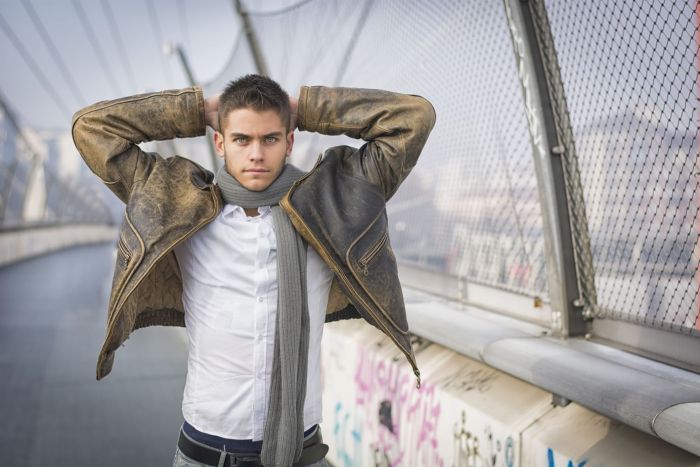 Leather Jackets are one of the most preferred outerwear for both men and women. Its popularity has been off the charts since the time of its conception in the 1900s. It remains an undeniable fact that leather jackets are capable of elevating your personality and giving you a stylish front that is unbeatable. Although there has been increased development in the category of jackets and coats, this leather apparel has a charm of its own that is almost incomparable. Leather jackets combine fashion and functionality so uniquely that other apparels are not upto par with them.
Be it a casual event, a formal one, or even a business casual one, leather jackets are able to maximize your appeal while simultaneously making you look presentable. But when the question regarding what type of leather jacket should you invest in arises, that is what's tricky. But the good news is that we are here for the confused males who are unsure of what to buy. In this article, we will be discussing the top 5 leather jackets that will never grow old. So sit back and read on!
Origin of Leather Jackets
Before we move along to our list, let's first look at a brief yet interesting overview of the origin and history of leather jackets. This high fashion apparel traces its roots back to military wear. During WWI in the 1900s, German fighter pilots began wearing Brown Leather Jacket. Later in WWII, they were known as bomber jackets. The fabric of the leather jacket was the main reason why the apparel was so popular in both wars. It was a comfortable and convenient choice of outerwear for fighter pilots who had to encounter harsh weather at high altitudes.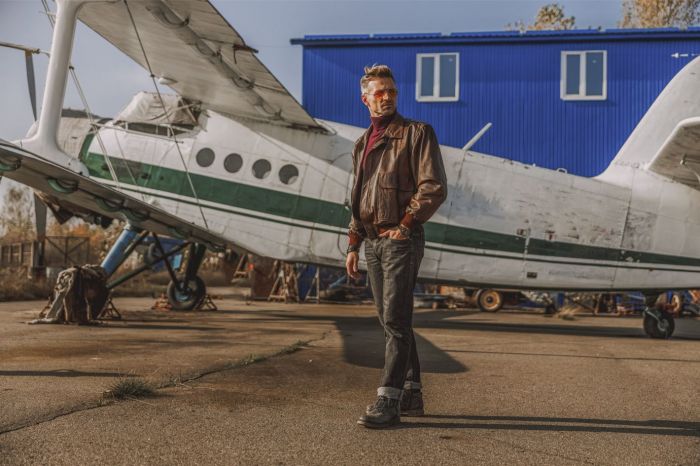 However, in 1928 leather jacket was introduced as fashionable outerwear by designer, Irvin Scott which started its journey as a high fashion garment.
5 Leather Jackets You Can Wear Again & Again
If you want to look fashionable and stylish by making minimum efforts, you just need one of these jackets to complete your look.
The Classic Biker Jacket
Oftentimes termed as the bad boy of the jacket world, biker jackets have a charm of their own. Biker jackets were originally designed for motorcyclists, however, the stylish garment quickly became a fan favorite due to its endless appeal. These jackets are cropped in length which initially was a feature that helped motorcyclists lean forward without the fabric getting in the way. Some of these jackets even have an adjustable belt as their built in feature. The purpose of this belt is to provide security and strength. Quilted padding is also available in these jackets for greater warmth.
This edgy style garment is incredibly versatile. You can pair it with anything and expect it to look amazing. For casual wear, combine it with skinny jeans and a plain white tee. When styling this jacket, a key point to note is that whatever goes under it, has to be extremely lightweight as the jacket is worn fitted.
The Laidback Bomber Jacket
Bomber Jackets are one of those garments that are owned by every person, be it man or woman, and if not then you should definitely consider investing in them. These jackets are timeless, versatile, and incredibly lightweight which makes them a preferred choice most of the time. Their appeal lies in the charming yet stylish designs and of course, the variety of colors they are available is a plus point.
Another good thing about a bomber jacket is that they are incredibly versatile, which makes styling a piece of cake, especially for men who want to put in minimum efforts but still want to look presentable.
The Athletic Aviator Jacket
Aviator Jackets, also having a military background, are hard to overlook due to their rugged front and timelessness. They were first originated in 1917 by the US Army for pilots, however, they then became an inherent part of pop culture with many big names adorning the leather garment.
Aviator jackets are perfect for transitional weather, winter as well as fall due to their thick fabric and the comfort they provide. The most common identifier of these jackets is the raised fur collar, with its narrow waist and tightened cuffs being its prominent features. This garment is oftentimes lined with either shearling or faux fur giving it a smooth finish.
The Vintage Suede Jacket
Suede Jackets are made from a type of leather that consists of a fuzzy, napped finish which makes these jackets luxurious and smooth. The main features of this apparel are its lightweight, versatility, and of course its smooth texture. If you're looking for a jacket that you can wear all year long, then this is your best bet because of the jacket's thin fabric which makes it easy to wear in spring, winter, and autumn, you just have to make sure to layer up in the harsh cold.
Suede jackets are not nearly as durable as the standard leather jacket because of their thin fabric, however, if rightly cared for, these jackets can last for decades.
The Practical Field Jacket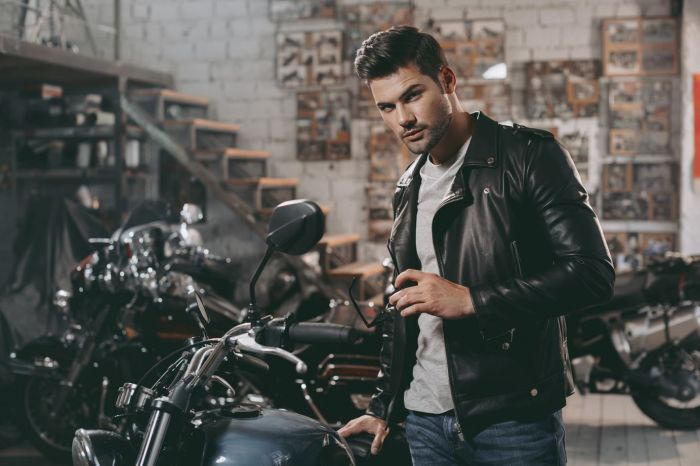 Field Jackets are military inspired outerwear with a lot of storage, four pockets on the front, and at least two on the inside. Just like suede jackets, they are lightweight in nature and are supposed to be layered up. Its charm lies in its length, which is slightly longer than the other jackets and ends at the waist oftentimes with a buckle. Field jackets are one of the most underrated pieces of outerwear in the leather jacket world despite the fact that they are incredibly practical. Available in many colors, this jacket looks the best in brown and its length is the perfect height to protect you from the cold.
To Conclude
This was our take on the top 5 leather jackets that you can reuse as many times as you want. Leather jackets are one of those apparel that everyone should own regardless of gender. They are durable, versatile, and the best option out there for a jacket. However, you should always choose the jacket that best complements you and elevates your style as well as personality.
Photo Credits: Shutterstock