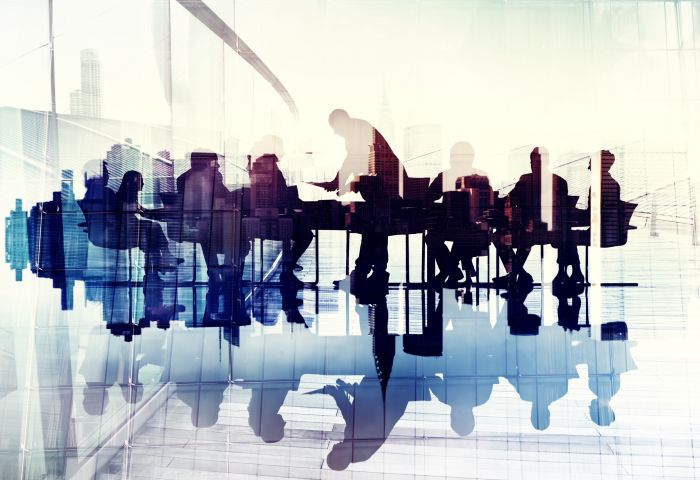 Photo courtesy of PEO Leadership
We maybe emerging from this pandemic, but new challenges continue to confront business leaders and their organizations. As the economy continues to pick up steam, many businesses are jumping over new hurdles to stay afloat. Some organizations are reporting record breaking sales while incurring record breaking losses; many leaders are asking themselves how they will be able to overcome this round of challenges.
At the beginning of 2021, the CBC was estimating that in Canada, over 200,000 businesses would be shut down as a result of the pandemic. The Wall Street Journal also reported that the pandemic resulted in the permanent closure of roughly 200,000 businesses in the U.S. (and we may not be done).
Through our many leadership discussions at PEO Leadership, below are two of the more prominent issues that business leaders and their organizations are facing today:
Inflation. In September, the consumer price index rose more than expected. We are now sitting at 5.4% for the year and there is a great debate as to whether inflation will continue to climb. Businesses are having to continually push through price increases to the end consumer as they face a continuous barrage of rising costs in raw materials, supply chain logistics and wages. There is a lot of discussion around inflation being transitory; however, many business leaders are not buying into that story, especially with wages rising. The flip side to the above – wage increases are not matching the rise in overall inflation and there will be a point in which the consumer simply stops purchasing and consumption declines. That may lead to a whole other set of circumstances, as it relates to inventory and production.
Labor and Workplace Shortages. Business leaders are having a hard time retaining their talent, in addition to simply finding people to satisfy their current organizational requirements. A number of organizations are having to offer large bonuses and higher wages simply to attract candidates. Apart from wages, organizations are also having to deal with bringing their employees back into the office, whether it's full-time and/or two or three days a week. As COVID subsides in many cities, corporations are operating in fear of requesting their employees return to the office, anticipating they may lose more than 10% of their workforce. This does not bode well for the ongoing sustainability of organizations, especially when thinking about how new recruits and young people need to learn from more experienced leaders.
The uncertainty in this ever-changing business environment is making the lives of business leaders and their organizations far more difficult today. In the past, leaders could analyze past performance and strategically plan several years in advance, laying forth their next steps and putting in the necessary resources related to people, inventory, investment, etc. The residual impact of the pandemic has certainly created a new world in which things are still very much in a transitory state. As a result, these uncertainties are leaving leaders anxious, stressed out and often questioning their decisions.
"The last 18 months have been an uphill battle for most leaders for various reasons. Many are feeling burnt out and are dreading what new challenges they will have to overcome next," explains Leon Goren, president and chief executive officer of PEO Leadership. "It's so important to have a trusted network of business leaders that you can rely on for support; to share your strategies and to work through the issues you are struggling with. Getting feedback with multiple perspectives allows our members to create robust strategies for success."
PEO Leadership offers an executive leadership community that represents over 100 business leaders, successful entrepreneurs, and top executives. Its services include peer advisory boards, executive advisers/coaches, community connections, strategic business advice, an annual world-class leadership conference, and thought leadership events including PEO Leadership's "The Way Forward" live webcast and podcast. The company is owned by Leon Goren, who has over 25 years of leadership experience.
To learn more about PEO Leadership, visit the site at: https://peo-leadership.com.