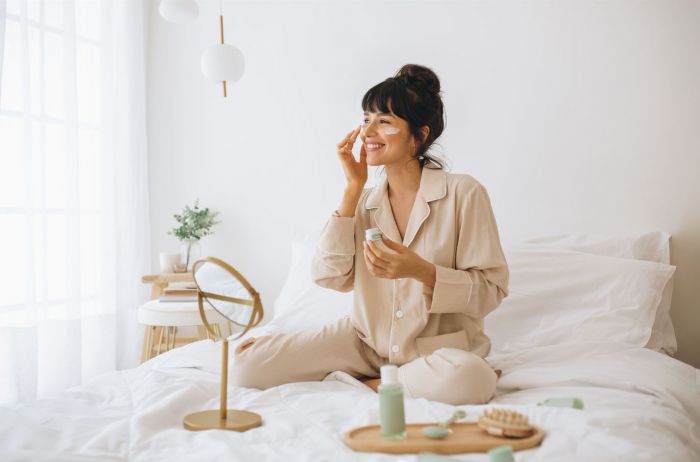 We all want to look our best in life and with the proper routine, we can pull it off. You have a few things that you may want to add. Keep in mind, you will never get the perfect care routine. You will have things that can help, but you need to figure out what's most effective. Doing some of the things mentioned here can help you along the way.
Buy a Coconut Avocado Oil Conditioner Pack
You might feel surprised if you learned about how much coconut avocado oil conditioner and apple cider vinegar shampoo can help your hair. The vitamins and minerals in the shampoo revive the look of your hair to give it a vibrant and lively appearance. You want to revive your hair and scalp to maximize how good it looks. Buy sulfate free shampoo and conditioner to protect your hair. Especially for those with dry and frizzy hair, the natural oils of the scalp stay in the hair when you use this shampoo. It doesn't lather as much as regular shampoo, which is great when you struggle with frizzy hair.
Use Makeup Remover
At the end of the day, one of your biggest steps should be about removing the makeup on your face. Look for a formula that melts waterproof mascara. You want it to feel gentle on the face when removing the makeup. Once finished with the makeup remover, you can cleanse your skin with an emulsifying oil. You will want to use it at night and in the mornings. You do it in the mornings to remove unwanted debris that may interfere when you apply the makeup remover. After a night of sleeping in bed, you may have dirt and debris on your face that you don't know about. Makeup remover also promotes cellular renewal by eliminating dead skin.
Cleanse Your Skin
The cleanser gets applied in the morning and at night. Using a cleanser will eliminate dead skin, dirt, oils, pollutants and bacteria that can cause acne and unclear skin. You may want to do this in the morning to clear the way for other products to absorb into the skin. Choosing the best cleanser, however, will depend on your skin type. Pay close attention to what the manufacturers put in your cleansers and what they didn't. Like with sulfate-free hair care products, avoid sulfate cleansers because of the harsh stripping effect on the face.
Eye Cream
You put this on your face as one of the first steps to avoid forgetting about it later. Pat it on gently with the ring finger and put it around the eyes. This will moisturize and hydrate the area around the eyes. For those in later years, it will prevent wrinkles around the eye area and give your skin vibrance. Eye creams can also prevent fluids from building under the eyes, which can cause dark circles and puffiness. Eye creams have an advantage in that they were specially formulated for the delicate skin around the eye.