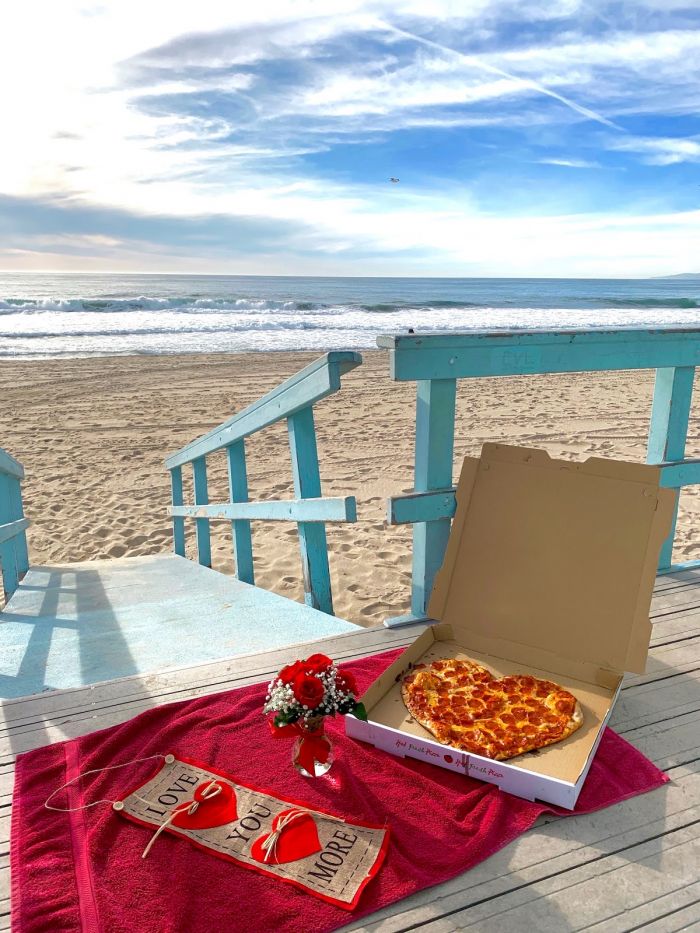 MW Media
One way to charm your sweetheart on Valentines Day is with a heart-shaped pizza or customized inscription tomato and cheese pie.
Mickey's Italian Deli & Pizzeria is putting a thoughtful, loving, stress-free spin on Valentine's Day with a heart-shaped pizza for hopeless romantics and pizza fans. Mickeys is partnering with Doordash to offer just a .99 cent delivery to whoever is lucky enough to receive one of their beautiful masterpiece of a pizza. Deliver it to yourself or a loved one. Romantics can also pick one up to enjoy overlooking the beach, or to dine in.
Another fun pizza to order or bring to your significant other is a PizzaRev pie. The pizza makers are offering a buy one pizza, salad or calzone and receive a second one free from Thursday, Feb. 13 through Saturday, Feb. 15. There are 9 different locations in the greater Los Angeles area.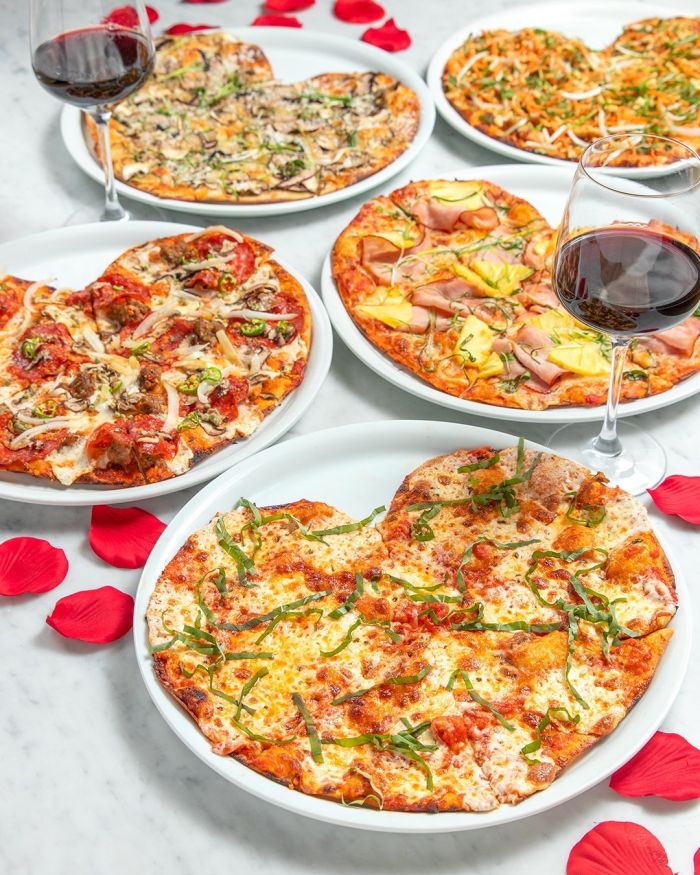 CPK
California Pizza Kitchen is baking heart shaped pizzas from Feb. 11 through Feb. 16. Guests can order any of their favorite CPK pizzas on a special heart-shaped crispy thin crust, for no additional charge.
Also, CPK is participating in a nationwide fundraiser with The Children's Heart Foundation. Guest who dine starting on Feb.11, and mention the fundraiser to their server, will have 20 percent of their bill donated to the foundation. Order a glass of Colby Red wine and the donation will be matched to reach up to 40 percent of the purchase proceeds.
Come in before, during or after Valentine's Day for CPK's "Sweet Deal" prix fixe meal special. Starting on Feb. 12 through Feb. 16, choose one appetizer, two entrees and share a dessert for $35. As a gift, guests who dine-in during these days will receive a special card to redeem for a buy one, get one free offer during a return visit.
Guests will also be eligible to enter the California Wine Country Sweepstakes, featuring a romantic two-night stay in Sonoma, Calif., an afternoon with the winemaker at Truett Hurst Winery, and dinner for two with wine pairings at Charlie Palmer's Dry Creek Kitchen, courtesy of CPK and premium wine partner, Colby Red. For participating locations, go to https://www.cpk.com.