Photo courtesy of Katia Designs
According to Grand View Research, the global jewelry market is over $278 billion per year. People love to wear jewelry, and for a variety of reasons. Increasingly, there are people who are turning to jewelry that helps them make a connection and offers an uplifting message. Often dubbed spiritual jewelry, it's resonating with those who have an interest in such things as mindfulness, manifestation, and self-healing.
"We are in a period where people want more meaning out of everything, and that's not a bad thing," says Catherine "Katia" Rudnick, owner and jewelry designer at Katia Designs. "When they can share an enlightened message with the world, it helps to bring them peace and joy. We need more of that in the world, especially right now."
Rudnick has seen firsthand the growing interest people have in jewelry that has more meaning. Through Katia Designs, she offers her handmade line of Bohemian chic-style spiritual jewelry that offers a variety of designs, including gemstones, natural elements, crystals, and seashells, and they come with an uplifting message.
Those who purchase necklaces from Katia Designs place a high importance on the uplifting message of the piece. Every necklace has been carefully designed with a stone and message, so that it resonates with the wearer. While many people purchase them to wear themselves, others match the messages with people they love to give them a meaningful gift that focuses on healing, encouragement, and more.
Some of the uplifting messages offered in the Katia Designs lineup include "remember who you are,""perfectly imperfect,""just breathe,""my thoughts create my reality,""anything is possible,""fearless,""I am strong,""today I welcome miracles,""what you seek is seeking you," and many others.
There are many reasons people are drawn to spiritual jewelry that has an uplifting message, including:
To express their personality, share their story, and give off an impression.
To keep a positive affirmation close by as a reminder.
To share an uplifting message with the world.As a symbol of being committed to something or an idea.
To reflect inner qualities that one has.
As a symbol of something accomplished or of a goal to attain.
For the healing powers for the mind, body, and spirit.
To make a connection with others.
To share more positivity with the world.
"If you really want the person to connect to the jewelry it needs to be more personal in nature," added Rudnick. "There's a necklace that shares something about every personality, and it makes people feel good to put it on."
Katia Designs is offering a 15% discount for the holiday with the promo code KATIA15. The energy-focused, feel-good line of jewelry also comes with a patented clasp that allows people to choose multiple ways to wear the necklace. The pendant and stone can be worn at different lengths, depending on one's mood or outfit. To see a video on how the necklace has been uniquely designed with the patent pending clasp, visit the site: https://www.youtube.com/watch?v=Q5oj8uCJueY.
Katia Designs offers a full line of handmade spiritual jewelry, including malas, chokers, fusion, danties, and bracelets. To view the collection and learn more, visit the site at: https://katiadesigns.com.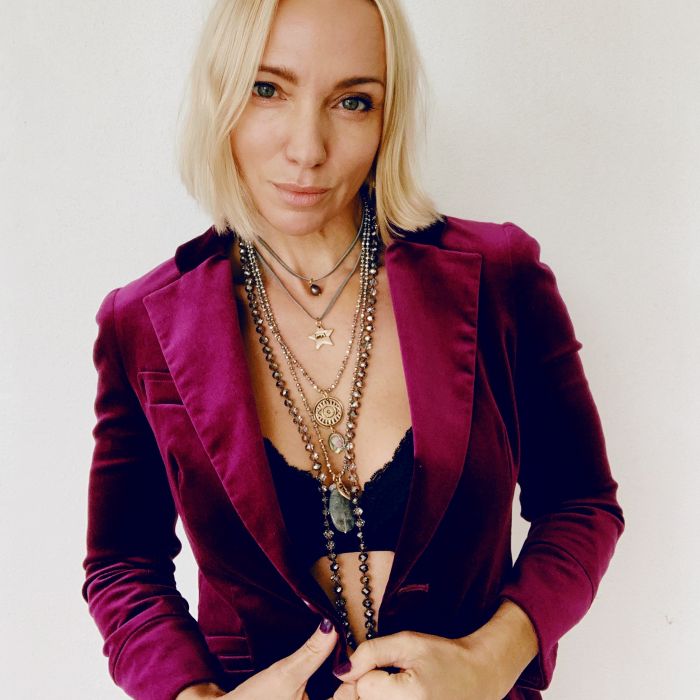 Photo courtesy of Katia Designs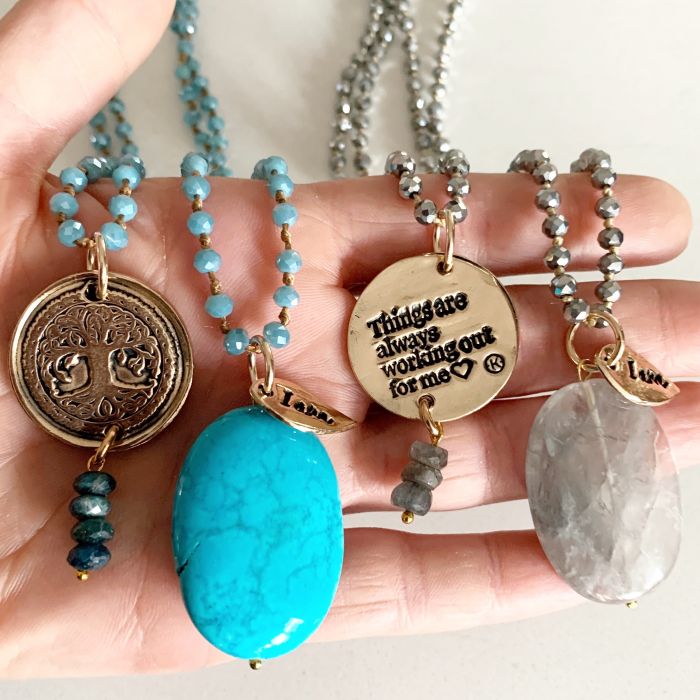 Photo courtesy of Katia Designs