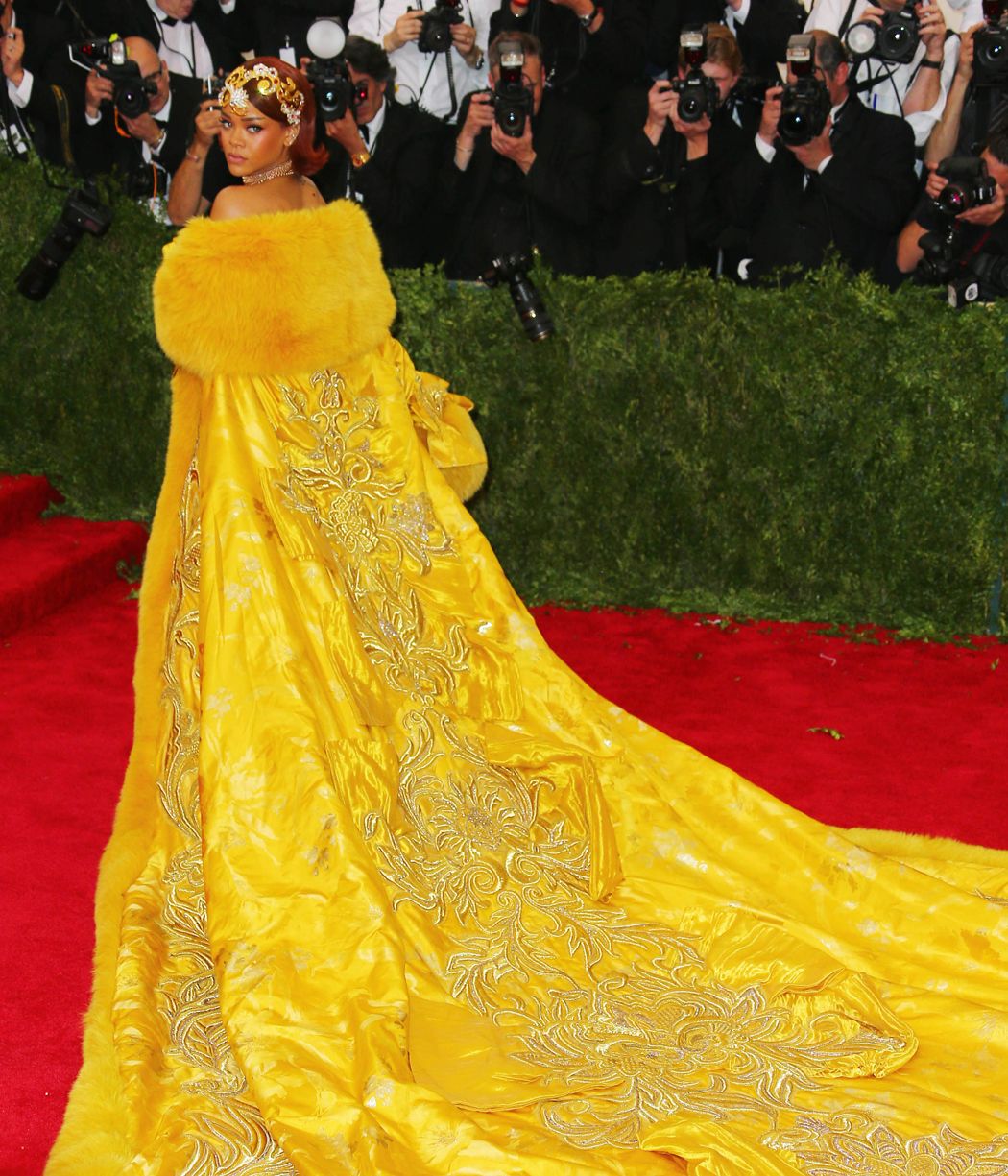 Photo Courtesy of PR Photos
In an evening that could have ended with some serious (albeit unintentional) cultural misappropriation, the Met Gala's theme China: Through the Looking Glass was, for the most part, interpreted quite well on the red carpet. Some celebrities opted to ignore the theme completely and sport sparkly, barely-there numbers (we're looking at you Beyoncé) while others embraced it with open arms— à la Sarah Jessica Parker's Philip Treacy headdress. What seemed to get under the skin of most critics was the reoccurring stereotypes including excessive cat-eyes, sexed-up versions of traditional qipao and pieces that were Asian, but not Chinese. But on-theme or not, last night's red carpet was the one to watch.
While most celebs chose to wear pieces from their favorite designers, a few chose to tap into the theme by wearing gowns provided by Chinese designers. For example, Rihanna (whose yellow dress was turned into an internet meme overnight), may not have been a style favorite, but the songstress did have her gown made by Guo Pei. The couturier not only created something regal enough for Queen RiRi, but is also one of the few designers showcased at the Met's Chinese exhibit. Philip Lim dressed Liya Kebede, joking "I'm Chinese. I got her," as the two walked the red carpet.
Of course the most successful looks were those that paid tribute to the theme, while keeping things fun, unexpected and respectful. Some of our favorite looks were Rihanna's gown (we may not be a fan of yellow, but you can't deny the piece isn't breathtaking), Selena Gomez's white Vera Wang ensemble and Amanda Seyfried in Givenchy Haute Couture.
Click through to see the most popular looks of the evening.
Marissa Stempien
Marissa Stempien is a freelance writer and editor with a focus on travel, fashion, lifestyle, and culture. Her work has been featured in a number of print and online publications including ABC News, Popsugar, Huffington Post, JustLuxe, Luxury Living and CityGirlGoneMom. Marissa is an avid traveler and is always looking to visit somewhere new or unexplored. Her unique lifestyle has given way to her...(Read More)