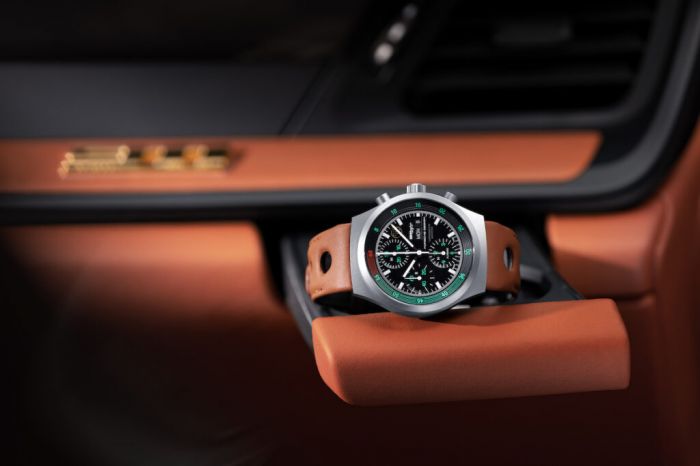 From JustLuxe content partner iW Magazine
Porsche Design celebrates the 60th anniversary of the Porsche 911 with a new anniversary edition of its original Chronograph 1, the first blackened steel Porsche Design watch from 1972.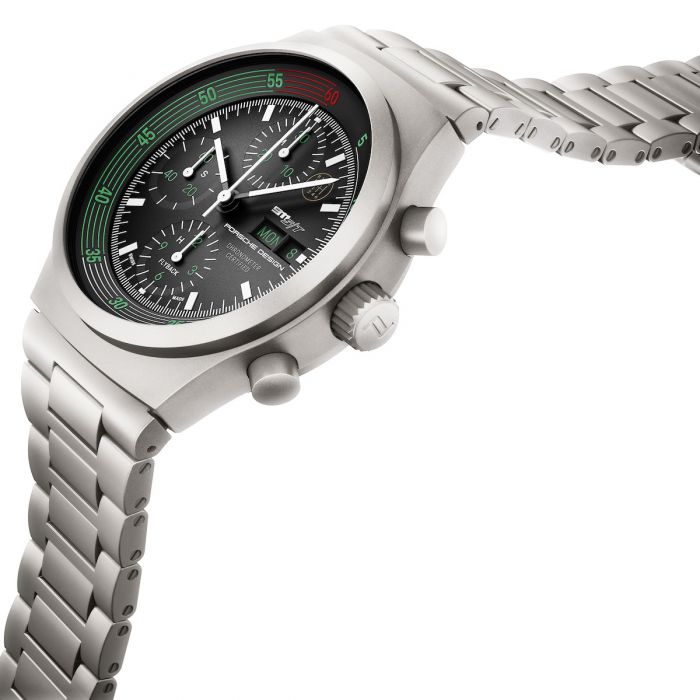 The new Porsche Design Chronograph 1 – 911 S/T.
The new model, the Chronograph 1 – 911 S/T, is a flyback chronograph that features design elements and colors that specifically pay homage to the Porsche 911 S/T 2.4.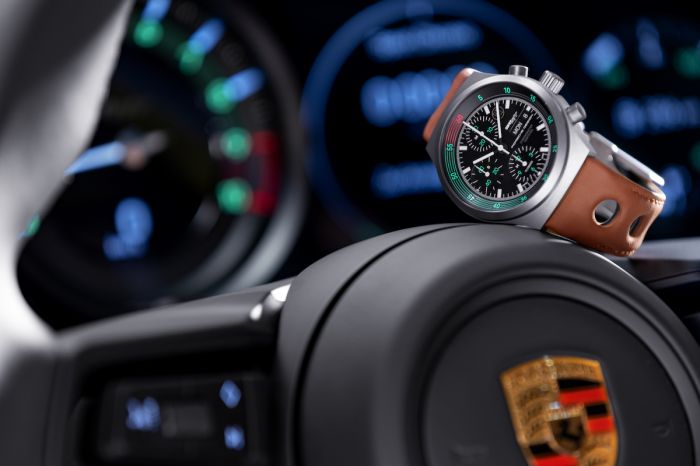 Porsche Design is reserving the new watch for the owners of the newest Porsche 911 S/T.
The car is known for its lightweight design concept, which is why Porsche Design built cases for the new watch in lightweight uncoated and sandblasted titanium, and in two hues: Ceramica (high gloss) or Brilliant Silver.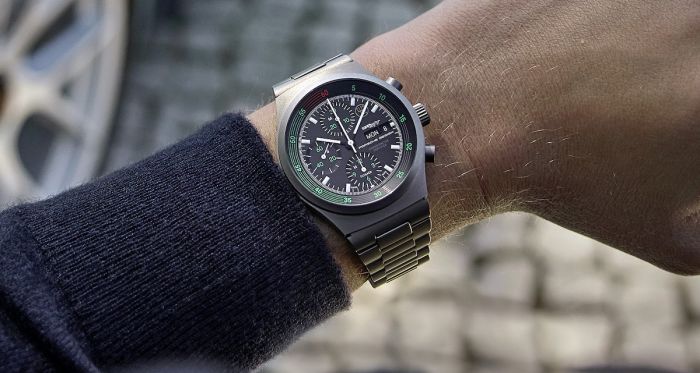 The black dial of the new watch, framed by a black bezel ring, mimics the car's instrument panel, as does the green and red minute scale, which includes a red 60 to echo the look of the car's retro rev counter.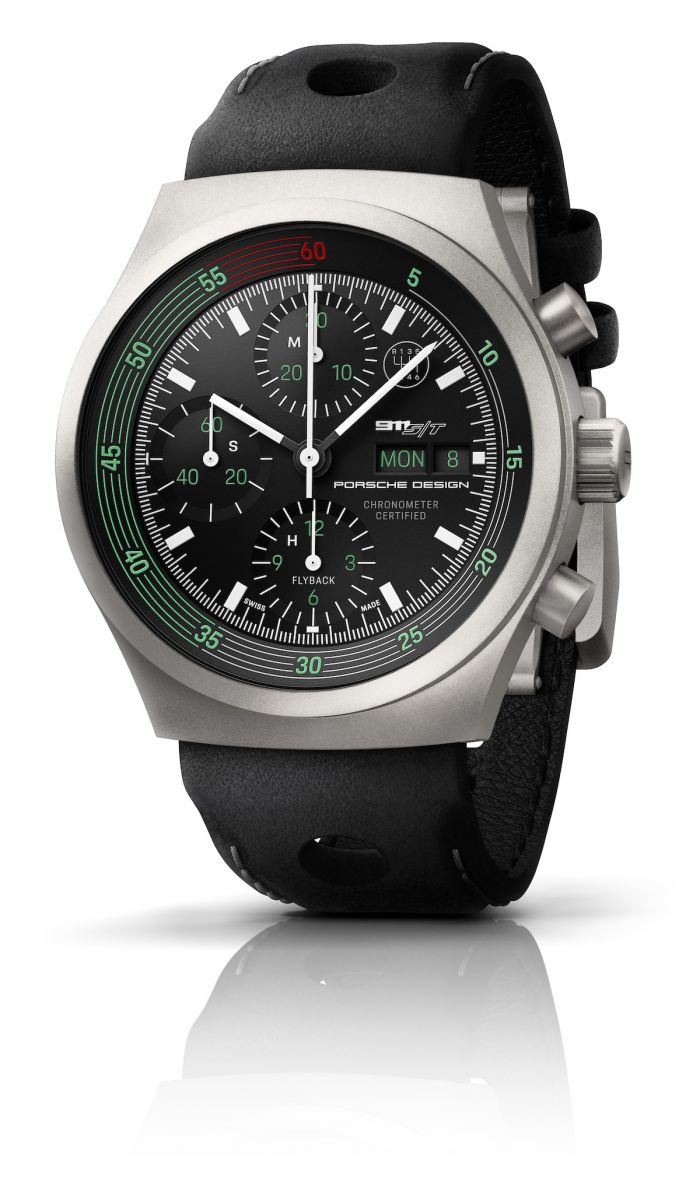 The dial of the new Chronograph 1 – 911 S/T also features a day display in both German and English with the date colored in a brilliant phosphorous green. The white stop-second hand, which echoes the rev counter pointer, is coated with a generous amount of SuperLuminova.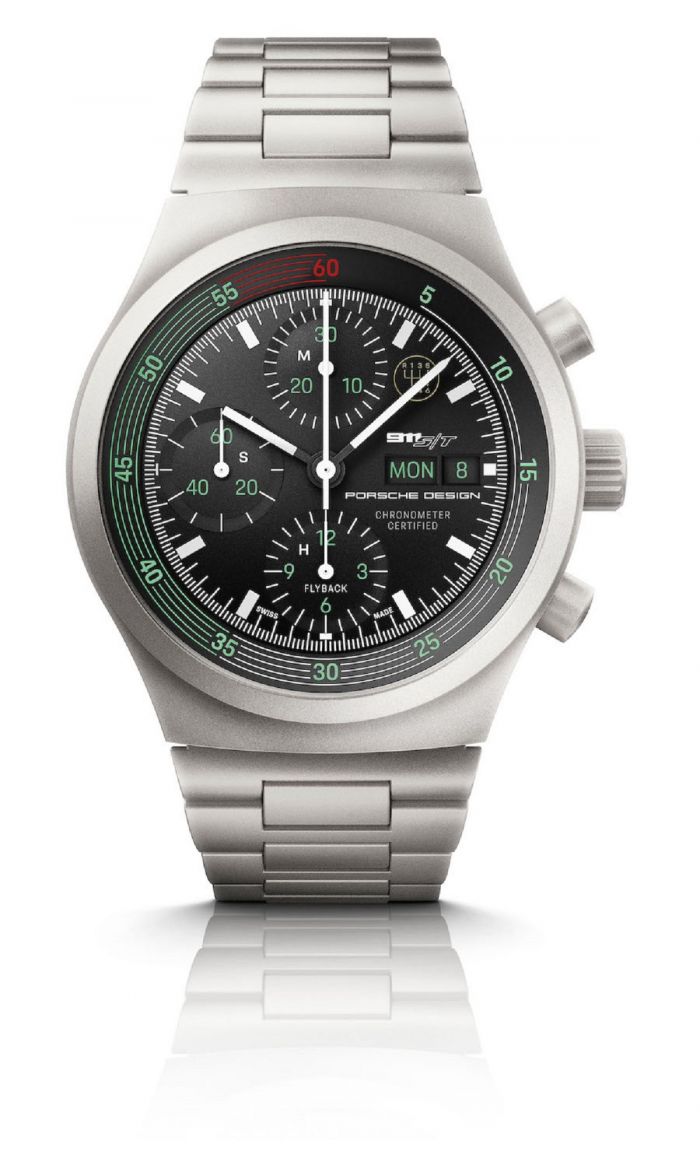 Finally, Porsche Design has copied the font used to indicate the car's gear shift pattern and applied it to the dial on the new watch, specifically on the chronograph sub-dials. The shift pattern itself can also be found on the dial.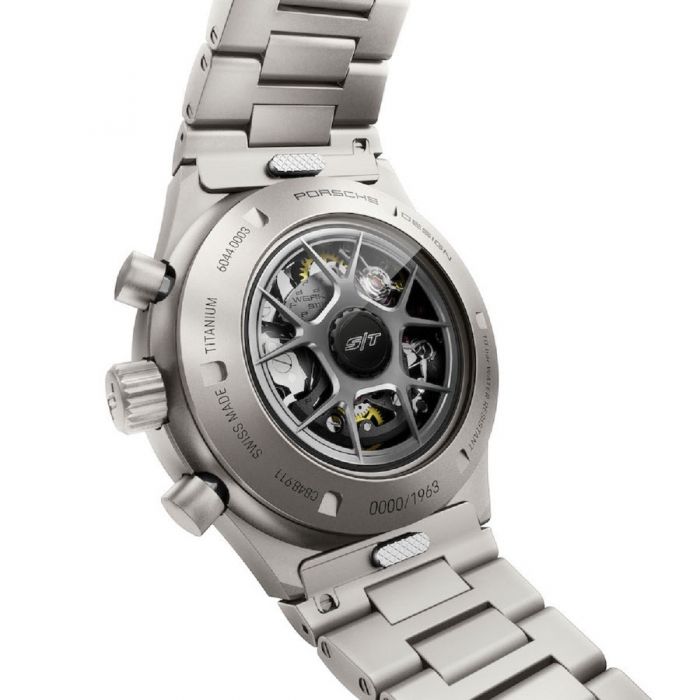 Inside Porsche Design fits its excellent COSC-certified Porsche Design WERK 01.240 with flyback function and specially designed rotor available in three options: high-gloss, silver, or black. The movement is visible behind a sapphire crystal case back.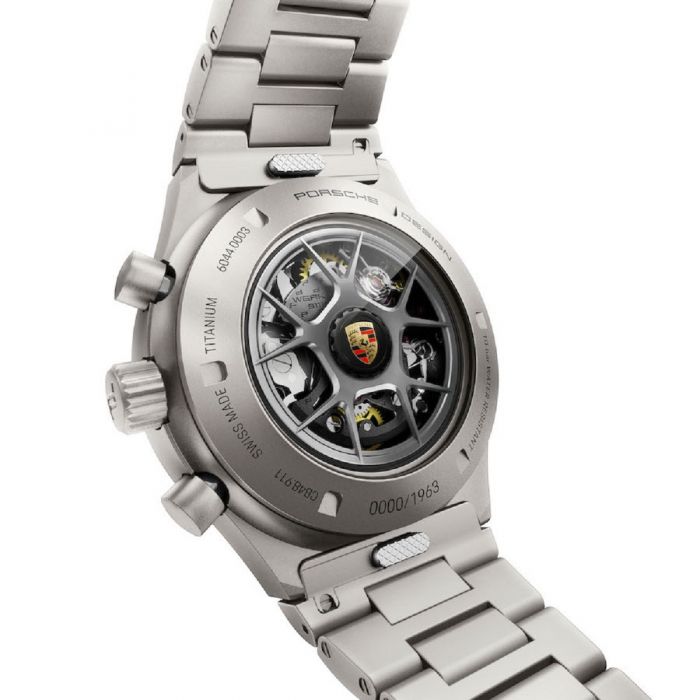 Porsche Design offers the Chronograph 1 – 911 S/T in a Heritage version that includes a Classic Cognac-colored genuine leather strap and a winding rotor on the back that features the Porsche crest. The S/T version includes a black leather strap and the S/T-branded rotor. Both versions come with an additional titanium bracelet.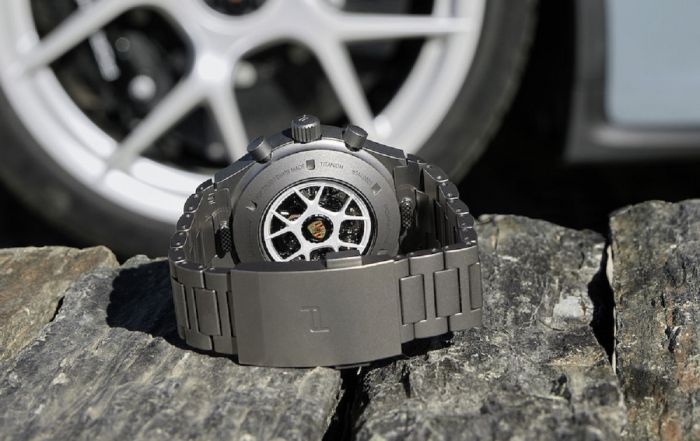 All watches will have the limited edition number (of 1,963) engraved on the back of the watch. Porsche Design also includes a range of accessories with each watch, including a plaque featuring the 911 S/T image and the individual limitation number.
Price: $13,500.