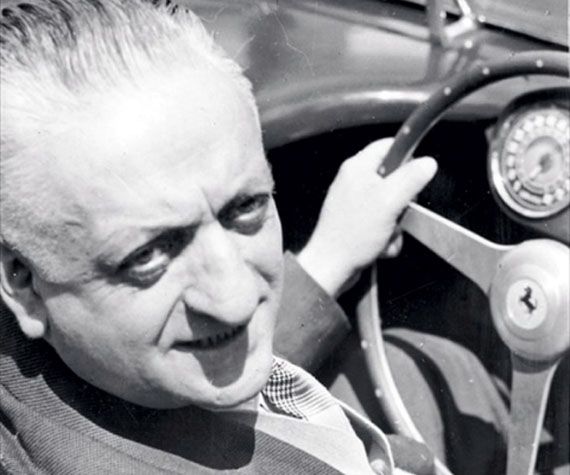 News & Trends:
For Ferrari enthusiasts Enzo
Ferrari
who founded the famed marque in 1947, is nothing short of a god. Now
Collector Studio Motorsport Gallery
in Toronto is offering the ultimate in Ferrari memorabilia – a museum quality suit of Enzo's custom clothes including accessories, priced at $100,000. Of course the man who designed such stylish cars was a dapper dresser. The prize piece of the package is an original Bertazzoni of Modena custom tailored beige houndstooth sport jacket made for the great man in 1972, and worn for the next 10 years, including at the 1972 AutoSport ceremony, and a pair of bespoke Bertazzoni gray flannel pants to match.
Accessories-wise, there's an original and totally unique "Ferrari" brown and white silk tie custom made for Enzo in 1978, and worn for the next 10 years; and an original pair of bespoke Marelli brown leather shoes worn by him in the 1970s and 1980s, complete with box. The collection comes accompanied by a letter of authenticity from a Ferrari colleague of Enzo's who acquired the items from him directly, as well as many photos of Enzo wearing each item. Also included are the original notes from the Modenese tailor who made the clothing, along with fabric swatch samples and measurements to match.