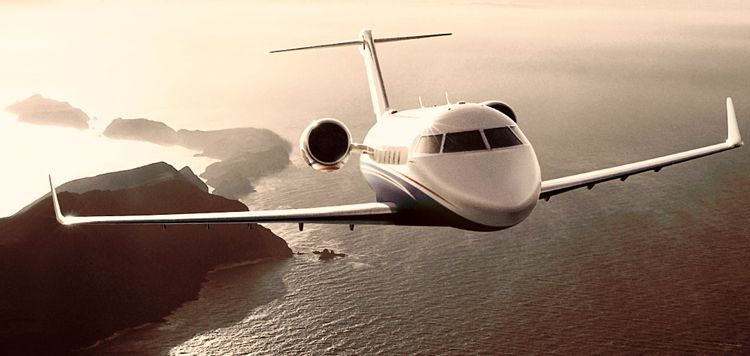 Photo Courtesy of Flexjet
Flying in a
private jet
sounds amazing; not only do you get to avoid airport hassles, you also get to know that you're flying in a way most people never will. While you probably already know what kind of companies are out there and how the programs work, you may not know what size jet is the best choice for your specific trip. After all, a jetsetter who flies from country to country has different needs than a businessman who just needs a quick way to get around.
Generally, super lightweight jets have a range of around 1,500 miles, depending on just how light they actually are. Naturally, the larger the jets are, the farther they can fly without touching down and that's because the fuel tanks get larger along with the overall size. Range increases as jet size increases, until you hit the largest jets which have ranges of around 4,000 miles. Of course, this is strictly private jet sizes. Once you get into commercial aircraft sizes, numbers change again.
Flexjet's lightweight Learjet 40XR has a range of 1,750 miles and hits a speed of 515 miles per hour, while their large Challenger 604 and 605 have a range of 4,135 miles and a speed of 528 miles per hour. If you plan on flying across the United States, let's say from San Diego to New York which spans around 2,641 miles, it would obviously be better to choose the larger private jet so it's not necessary to touch down for fuel. If you're taking a flight from New York to Miami, which spans 1,126 miles, a lighter jet would be a great choice. Of course, if you're planning on traveling with over eight people you'll have to use a bigger jet regardless of the flight course.
Blue Star Jets has a collection of very light jets that typically have a nonstop range of around 1,000, while their medium jets have a range of 2,100 and their large jets (fitting up to 15 passengers) has an average range of 4,000 miles. If you're planning on flying internationally, this one is a good choice considering they fly into airports all over the world, making it really easy to get from Los Angeles to Berlin.
There are also small prop planes if you're planning on a shirt to mid-range hop, since they usually have a range of about 1,500 miles and can travel faster than non-jet planes. Operating from smaller airports, the prop planes are a great thing to have on hand if you have to constantly travel for business in and around the area you live.
For long flights, like San Diego to Europe, you'll need a bigger jet. According to
Barrons
the G550 by Gulfstream is the best long distance business plane out there because it has a range of 6,820 nautical miles (7,848 geographical miles). That means that while on board the G550 you can fly from San Diego to London (around 5,495 miles) in one swoop.