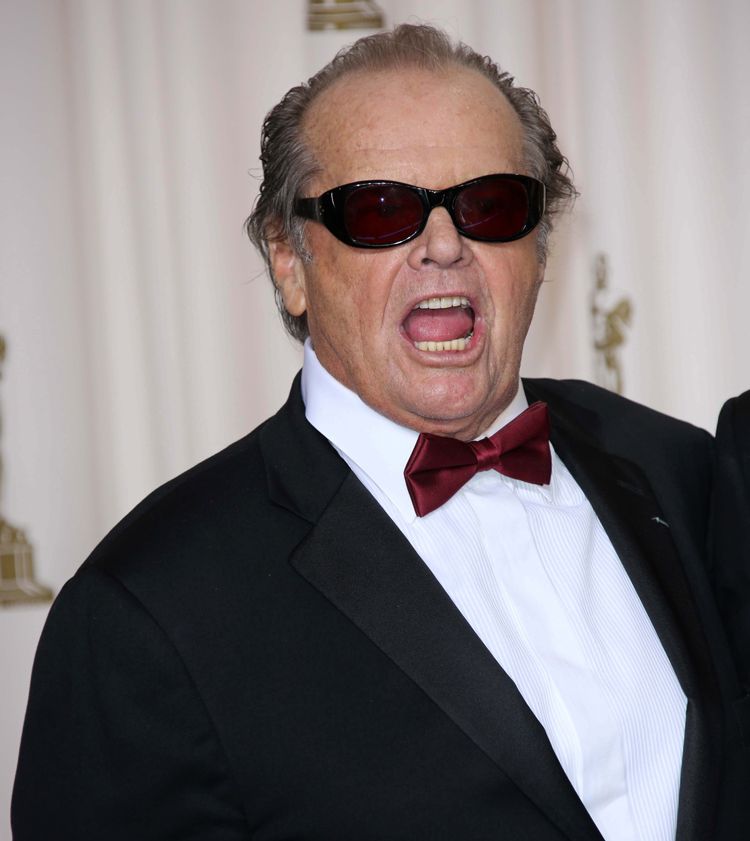 Photo Credit: s_bukley | Shutterstock
You may want to be sitting for this — I'm glad I was — but
Jack Nicholson
has decided to retire from the acting business. Just kidding! Rumors started swirling like wildfire yesterday that the 76-year-old actor was stepping away quietly from the film business. The news had apparently come from a Hollywood insider (which probably translates as a disgruntled housekeeper) who told
Radar Online
that the iconic megastar had been having a hard time with his memory and couldn't remember his lines anymore. Considering he's been acting since the 1950s, has been nominated for a record-setting 12 Oscars (eight for Best Actor and four for Best Supporting Actor), and has won three, it wasn't completely far-fetched that Nicholson wanted a bit of a break. Especially considering that he hasn't appeared in a film since 2010s
How Do You Know
, instead spending his time
flirting with Jennifer Lawrence
and attending basketball games.
Just hours after the rumor broke,
NBC
's Maria Shriver told
E! News
that they were 100 percent false. Apparently, not only is Nicholson
not
retiring, he's actively reading scripts and is looking forward to his next project. Who knows? Maybe tomorrow another source will come forward to affirm he is indeed retiring. If there's one thing this story has done for us (aside from causing a panicked Twitter uproar among fans), it has reminded us why we love that crazy smirk so much to begin with. To set you up for a killer Nicholson marathon, here are ten of his most iconic and memorable characters!