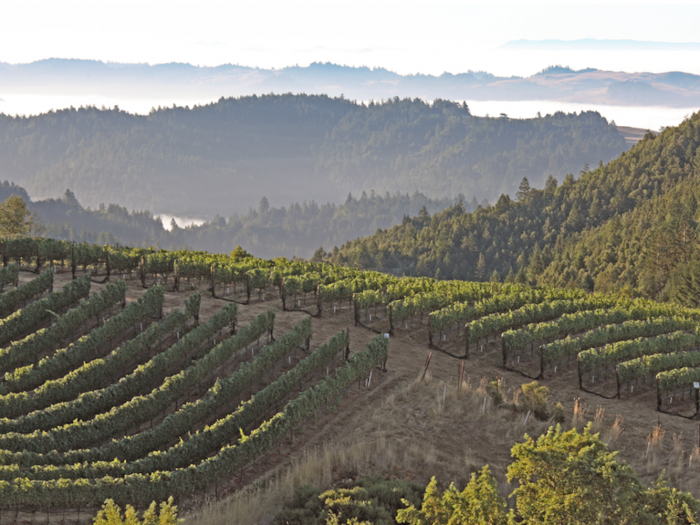 When describing Fort Ross Vineyard & Winery, it's tempting to use superlatives. Few vineyards in California possess the striking vistas and extreme topography of Fort Ross, and few wineries offer such a varied and distinguished array of wines from a single site. Setting the winery apart in the fine wine world is its unusually close proximity to the Pacific Ocean, its high elevation, and diverse terroir. And after several months of closure, the Fort Ross Vineyard wine tasting room is again open to guests and is the perfect outing for those seeking freedom and fresh air.
Located in Jenner, in the far western reaches of the Sonoma Coast in the Fort Ross-Seaview AVA (formed in 2012 and distinguished by its elevation and proximity to the ocean), Fort Ross is the westernmost vineyard in California, planted on 53 acres of hillside meadows and coastal ridgetops that plunge into canyons with dense forests of redwoods, coastal oaks, and madrone. The elevations of these vineyard blocks range dramatically from 1,200 to 1,700 feet, just above the coastal fog. The winery offers spectacular views of the Pacific Ocean.
Farming vineyards in the Fort Ross-Seaview AVA, with its relative remoteness, steep, mountainous terrain, and low yields, is not for the faint of heart. The region boasts just a handful of growers, but some of California's finest producers of Pinot Noir and Chardonnay have vineyards here, including Flowers, Wayfare, and Martinelli. But Fort Ross Vineyards is the only one within the AVA with a tasting room. And getting there is a thrilling journey - a 2.6-mile climb up the spectacular Meyers Grade Road off Pacific Coast Highway 1 near Jenner at the mouth of the Russian River. Winding through high meadows, oak trees, and thick redwood forests, the road rises up out of the ever-present fog and into sunshine, giving the sensation of floating above the clouds.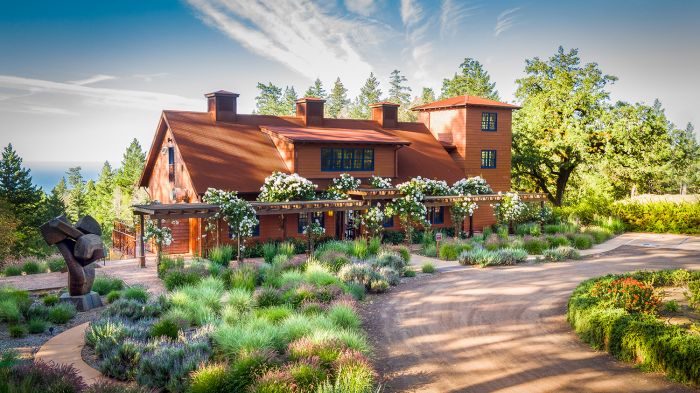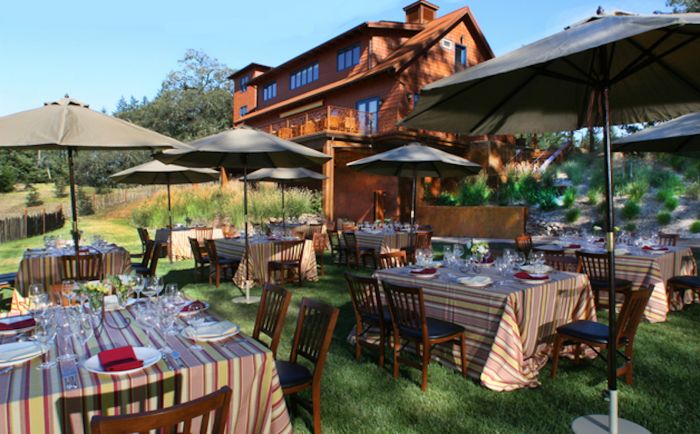 Lester and Linda Schwartz purchased this slice of heaven in 1988. South African natives who'd immigrated to the Bay Area in the 1970s, they were told they'd be crazy to plant vineyards on this rugged terrain. Undeterred, and after years of trial, error, and painstaking work, they were rewarded, as the site proved capable of producing truly distinctive wines. Today, the duo work closely with winemaker Jeff Pisoni who came to Fort Ross as winemaker in 2009. His approach is gentle and minimalistic, with the aim of producing wines that truly express the terroir and topography of this unique coastal vineyard where temperatures range between 55 and 85 degrees and soil types vary greatly.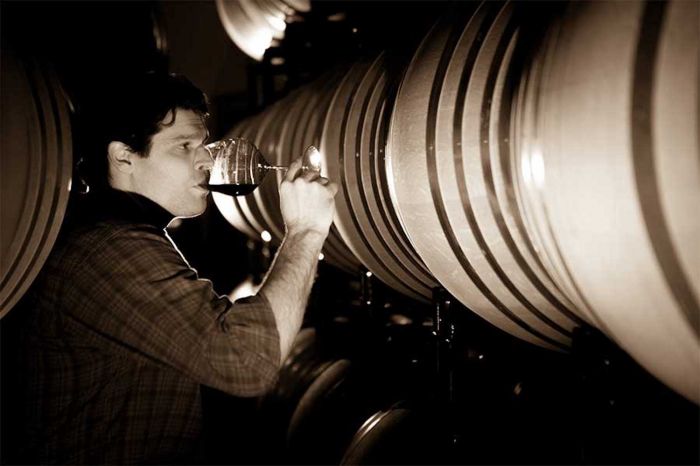 Jeff Pisoni
But Pisoni's minimalistic approach doesn't mean the wines are made without care. At harvest, blocks are hand-picked individually into small picking trays, and then hand sorted. All of the wines – Pinot Noir, Chardonnay and Pinotage – are fermented using native yeast, which lengthens the process and changes its dynamic. According to Pisoni, it takes longer to initiate fermentation with native yeast, and the progression is slower, "but the results are more distinctive and complex."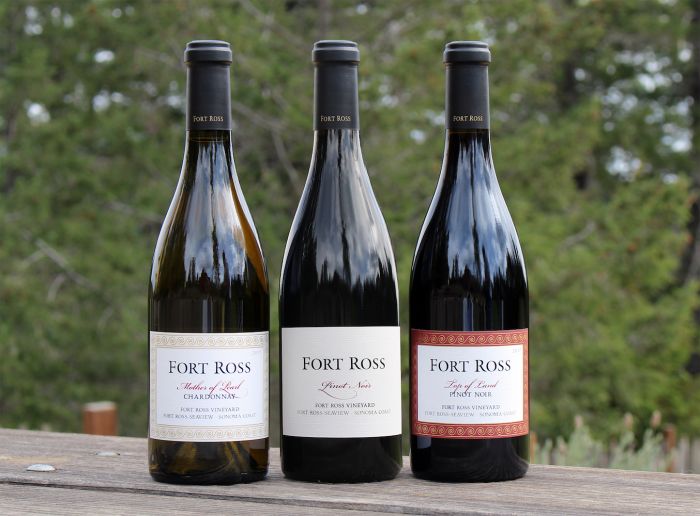 The Fort Ross Vineyard & Winery guest experience includes outdoor tastings, carefully revised with new safety procedures to comply with CDC and government guidelines. All tables are separated by at least six feet; staff is required to wear face coverings at all times and practice meticulous hand hygiene. In addition, guests are required to wear face coverings, except when seated at their table for the tastings. Tables and chairs are disinfected after each use, and the higher-use public areas are regularly cleaned.
Reservations are required, and the 90-minute seatings are offered Friday, Saturday, Sunday and Monday between 10am and 3pm. The cost is $45 per person ($20 for members). Reservations can be made online at www.fortrossvineyard.com/Visit, by email at tastingroom@fortrossvineyard.com,or by calling 707-847-3460.
All photos courtesy of Fort Ross Vineyard & Winery.