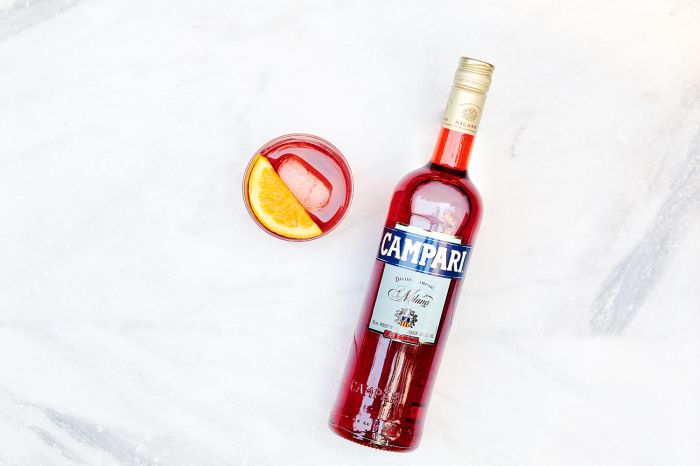 Courtesy of Campari Group
It was around the year 1919, when Count Camillo Negroni ordered an Americano cocktail in Florence, but decided to add a touch of gin, instead of soda. His inspiration came after a trip to London enjoying the famously fashionable gin scene. Eager to please, the bartender honored the Count's request and added an orange peel garnish rather than the lemon wedge, typical of the Americano, to signify the new drink he had created. The Count's 'usual' became known as Count Negroni's "Americano with a touch of gin." Later it was shortened to the Negroni, and now it is one of the most famous contemporary classic cocktails. Anywhere you go in the world, a mixologist can make an iconic Negroni.
The original recipe is a perfectly balanced combination of equal parts of Campari, Red Vermouth and London Dry gin. The International Bartenders Association (IBA) lists Campari as an official ingredient of the Negroni, and thus, there is no Negroni without Campari.
Due to Covid-19, this year's Negroni Week (Sept. 14-20) was the first digital-only event. Since it couldn't take place in bars and restaurants, they offered DIY Negroni kits to be mailed to fans to celebrate safely at home.
According to Andrea Sengara, Vice President Marketing at Campari America, stated, "Negroni Week originally launched in 2013 as a way for communities to come together to celebrate one of the world's iconic cocktails, while raising money for charities around the world. In the past, for one week every year, bars and restaurants went above and beyond mixing up classic Negronis and Negroni variations for a great cause. This year in light of the challenges faced by our beloved hospitality community after years of giving, we knew it was the industry's moment to receive. We're excited to come together as a Negroni Week community to raise a Negroni to our bars."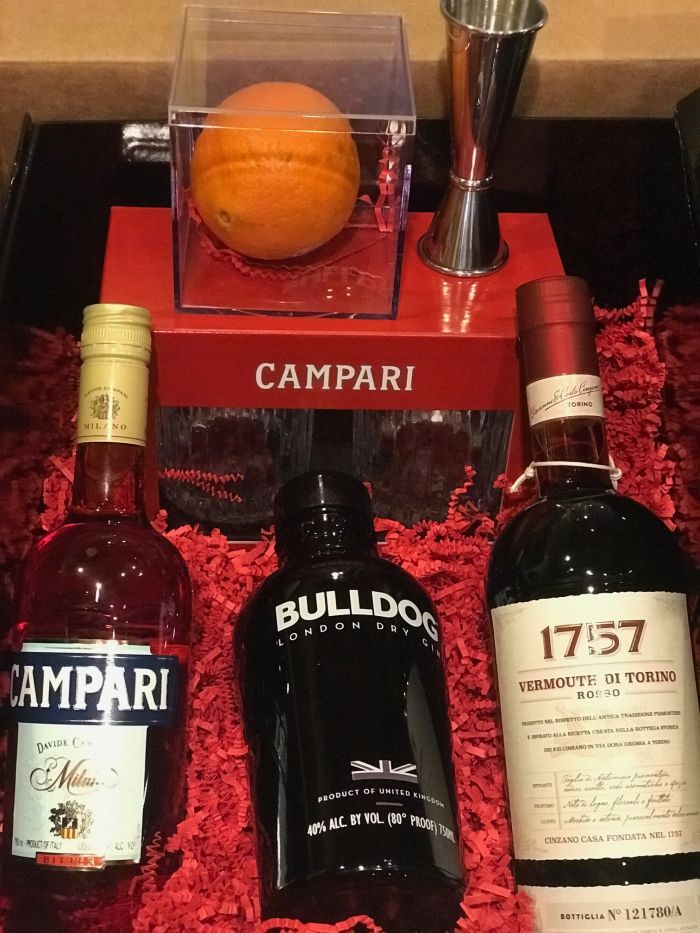 Photo by Jill Weinlein
Several eCommerce partners pledged to donate a portion of sales from Campari bottles, Negroni "Kits" and special mixology merchandise to the cause.
Cocktail Kingdom pledged to donate 10% of proceeds from Gaz Regan finger stirrer sales. Kegworks is donating $10 per kit order shipped. Minibar Delivery is giving $2 per bottle order to the Community Organized Relief Effort - CORE. ReserveBar will donate $2 for every Campari bottle purchased from September 14-20, up to $1,000, and SaloonBox will give 10% of proceeds from Negroni kit sales to the Restaurant Workers Community Foundation.

Courtesy of Campari Group
Negroni cocktail lovers around the world supported the cause by enjoying a Negroni and engaging in a number of unique online activities. The ultimate goal is to rebuild bars, restaurants and support hospitality workers in need. Visit Negroni Week Merchandise Shop and a portion of the proceeds will go to various charities including Another Round, Another Rally, James Beard Foundation and Open for Good Fund.
Consumers who would like to donate directly to the hospitality charity of their choice, click on NegroniWeek.com. You can use all major credit cards. All donations are processed through GoFundMe in US dollars, so if you make a donation from outside of the US, the amount will automatically be converted to your currency on your credit card statement.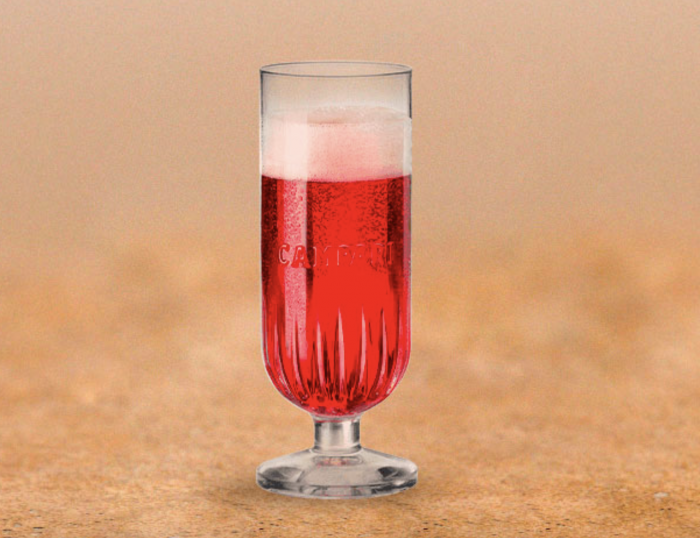 Courtesy of Campari Group
What started at Gaspare Campari's bar Camparino in 1915, became the most popular cocktail served, a simple and easy Campari & Soda aperitif.
How to make a Campari & Soda:
It's one part chilled Campari (2 oz.)
Three parts soda.
Serve in a tulip style glass with an orange peel garnish.
How to make a Negroni:
Recipe ingredients:
1 part Campari
1 part Sweet Red Vermouth (Campari recommends 1757 Vermouth di Torino)
1 part Gin (Campari recommends BULLDOG Gin)
Recipe instructions:
Pour all ingredients directly into a rocks glass filled with ice
Stir gently Garnish with an orange slice
Enjoy the unique opportunity to mix up this iconic cocktail from the comfort of your home bar, while giving back to charity and those in need.