Brut Nature
Despite the difficulties inherent with this past year, family-owned Champagne Billecart-Salmon has persevered to launch several new products just in time for Champagne season. For seven generations, Billecart-Salmon has dedicated itself to quality, and its stewards have served as committed guardians through the centuries, ensuring exacting standards for the vines, the terroir, and the art of winemaking. Chardonnay, Pinot Noir and Pinot Meunier, all carefully cultivated, harvested, worked and blended by the veritable artists of the Billecart-Salmon House, create a range of great champagnes that are renowned amongst connoisseurs around the world.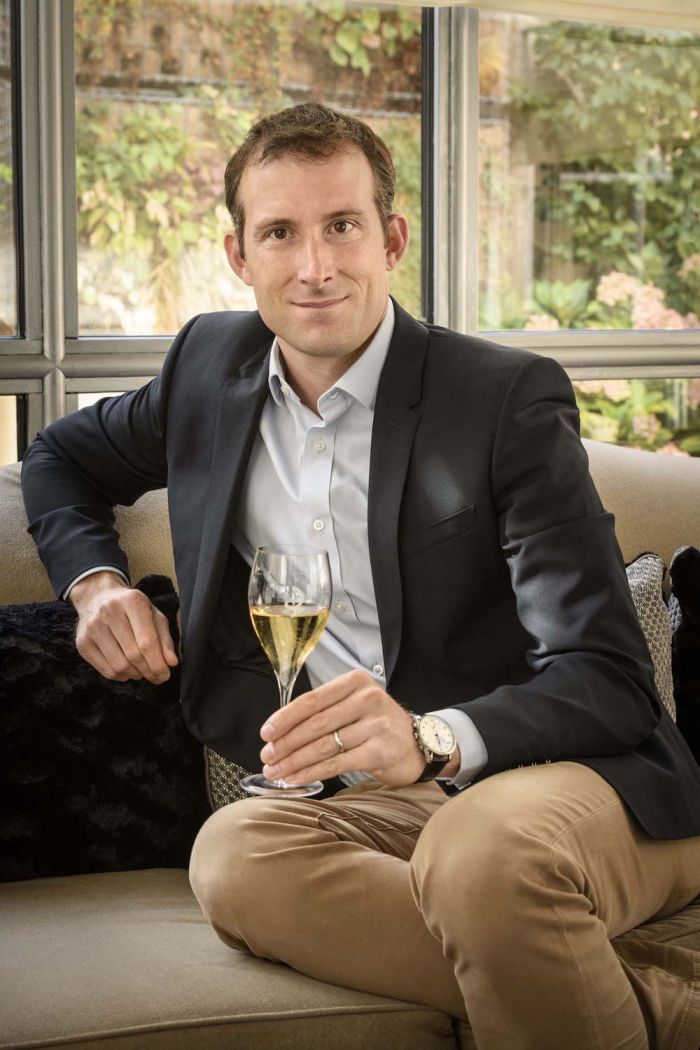 Mathieu Rolland-Billecart
CEO Mathieu Roland-Billecart concedes that holiday gatherings might be a bit different this year. 'Whether you are hosting a small group, or enjoying champagne with a meal, or giving a bottle as a gift this season, Champagne Billecart-Salmon will help you create a magical experience for you and your family," said Roland-Billecart.
Billecart-Salmon's new Brut Nature Champagne is the newest member of the Billecart-Salmon offerings. This Champagne is full of brightness and purity, comprised of 40% Meunier, 30% Pinot Noir and 30% Chardonnay sourced from the best Crus in Champagne. A zero-dosage cuvée, it is the result of a blend of grapes from ten harvests, from 2006 to 2015, and a prolonged aging of 48 months on the lees, adding a creamy texture and flavor, balanced by white fruit and lime, with a hint of minerality. The Brut Nature is available nationally at $59.99.
Billecart-Salmon also just released a limited-edition bottling called Les Rendez-vous de Billecart-Salmon N°1. This first-ever 100% Meunier Champagne released by the House is made from grapes from historic terroirs in the Marne Valley and is aged on the lees for 52 months before release. This extra brut Champagne is delicate, with notes of white cherry, pear and redcurrant, with white pepper on the finish. Les Rendez-vous de Billecart-Salmon N°1 is available at select retailers at $79.99.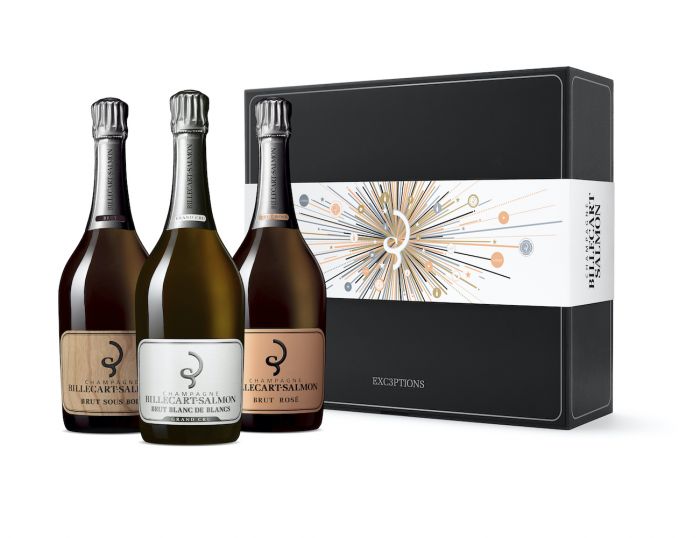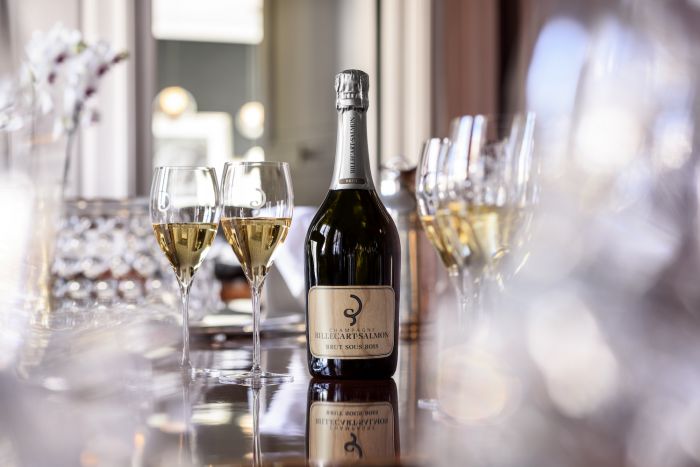 Brut Sous Bois
In addition, the House recently released the newest vintage of its iconic Clos Saint-Hilaire, as well as a new Eco-friendly Gift Box for the holidays (available here mid-December) made from 100% recycled cardboard that is FSC® certified. The Gift Box encompasses three cuvées, including the Brut Sous Bois, which is entirely vinified in oak and is the perfect Champagne to pair with holiday fare and comfort foods of the season.
À votre santé!
Locate Billecart-Salmon here.
Photos courtesy of Champagne Billecart-Salmon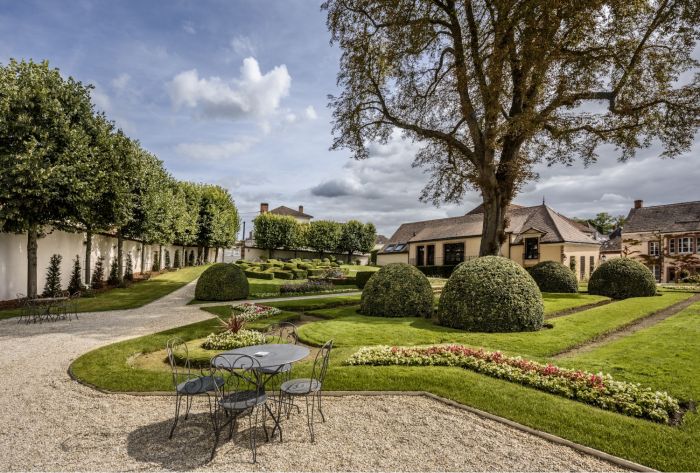 Champagne Billecart-Salmon House & Garden