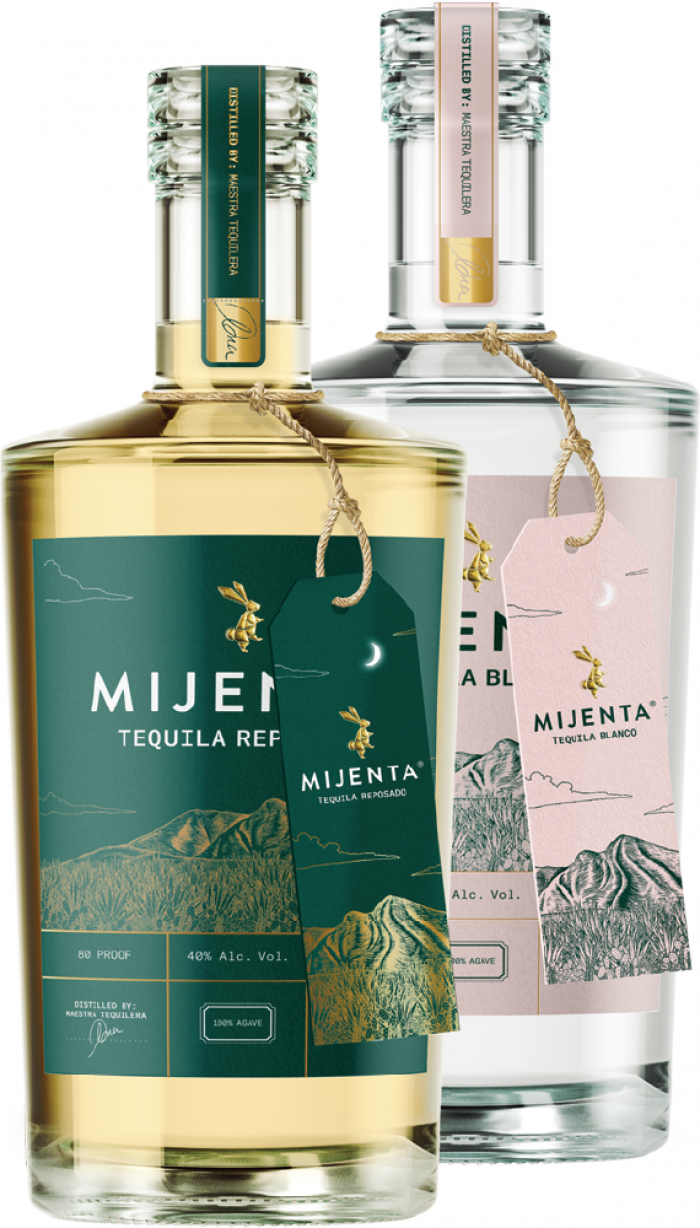 Mijenta Tequila
Nothing puts us in a better mood than relaxing with a favorite cocktail after a long day. Thankfully, the folks at Mijenta Tequila embraced that same philosophy when they introduced their high quality tequila just last year.
Made from fully mature certified Blue Weber Agave from Mexico, the plants are harvested solely by a specialty team to select the ripest collection that is grown in red clay soil. The artisanal small batch tequila hails from the highlands of Jalisco and is crafted by Maestra Tequilera Ana Maria Romero, who oversaw the entire creation process from harvest to bottle.
As for the flavor, the clear handmade tequila starts off with hints of honey, vanilla and caramel along with some floral notes before finishing off with tropical fruit flavors, including peach, melon and pineapple.
Sustainability has always been important to Mijenta, which can be found everywhere from its design and packaging to farm-to-bottle concept. The flavor profile from this unfiltered tequila was created from the rich fermentation of the slow-cooked agaves to the controlled temperatures during the evaporation and condensation processes.
For Father's Day, they hosted a celebratory live tasting with co-founder and mixologist Juan Coronado and Maestra Tequilera Ana Maria Romero. Father's Day is particularly special to Mijenta, as a company whose ethos is built around the idea of family and community -- Mijenta is a variation of mi gente, meaning my people. The agave used to create Mijenta is harvested by jimadores such as Don Jose Amezola Garcia, a third generation jimador, and his son, Jose Enrique Amezola. Don Jose learned the craft from his own father when he was 17 years old. After 25 years of harvesting, Don Jose now dedicates himself mostly to the care of the agave fields while one of his six children, Jose Enrique, has taken on the family tradition.
Mijenta also has a second expression, Reposado that was introduced at the end of 2020. For more information, visit www.shopmijenta.com.