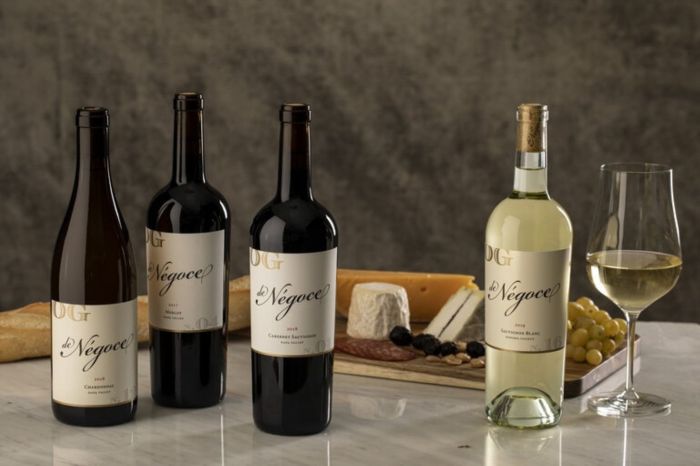 Courtesy of de Négoce
Just in time for the holidays, de Négoce has given us a reason to celebrate.
The newly launched brand was named "Wine Company of The Year" in the 2021 Critics Challenge International Wine & Spirits Competition and for good reason. With 35 platinum and gold medals with 90 to 94-point scores for wines, the curated wines come from wineries from California and Washington to Oregon and beyond. What makes them so unique is that they offer access to high-end, award-winning luxury wines that typically sell for up to eight times the price.
How do they do it? Even the best wineries have excess wines at the end of each season that de Négoce sources inexpensively, and they completely cut out the customary wine industry middlemen, avoiding unnecessary markups. They step in to bottle up the extra high-end wine from wineries all over the United States, and offer these exceptional wines at up to 80 percent off the source wineries' retail price under their house brand.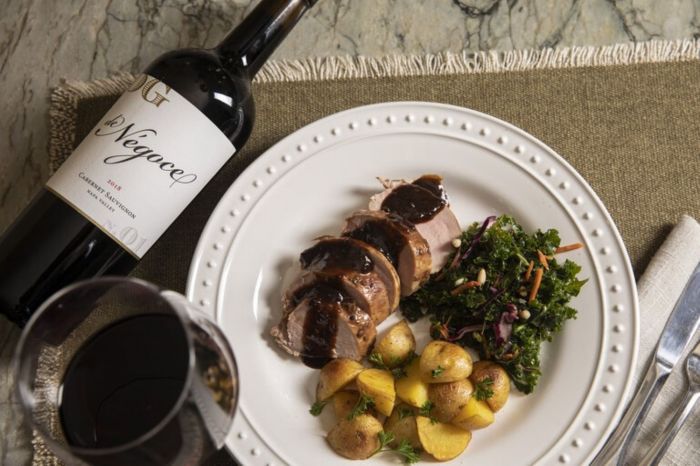 The direct-to-consumer wine brand was founded last year by Cameron Hughes and in their first year of business, they sold more than 92,000 cases of wine sourced from premium wineries.
The luxury wine is available in ready-to-drink bottles and curated collections can be found online at de Négoce Bottle Shop. You can also sign up to be added to their mailing list for the opportunity to pre-order "wine futures" before the wine is even bottled. The only catch is that you have to cellar it for a couple of months and wait for it to get through "bottle shock." (To give you a better idea, a Napa Valley Cabernet Sauvignon that typically sells for $150-175 a bottle, can be found on the site for $25 a bottle when you purchase a case through their "futures" program.)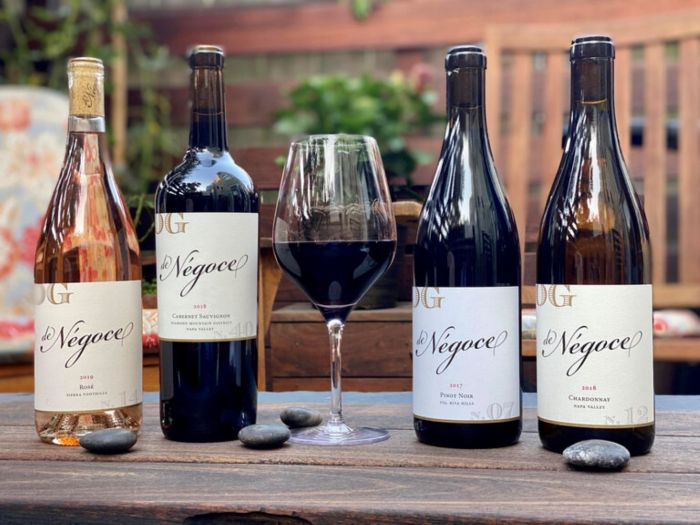 Here's a look at a few of our favorites:
OG dN N.17 2018 Napa Valley Cabernet Sauvignon
This deep red wine features strong notes of blackberry, cassis, and bing cherry followed by layers of cigar box, toasty French oak and violets. Bold plum and ripe raspberry are balanced with a hint of vanilla and spice in a long, lingering finish. While decanting, the tannins soften on this well-balanced cabernet, which lead to subtle notes of brandied cherries and leather.
OG dN N.48 2018 Russian River Pinot Noir
Designed for Pinot Noir lovers, this dark garnet, fruit-forward, complex wine features aromas of black cherry, black tea, rhubarb and Christmas cake spice. You will taste hints of ripe cherry, baking spice, and cola before finishing with flavors of rose petal and bergamot tea spice.
OG dN N.50 2018 Walla Walla Cabernet Sauvignon
This cabernet that typically retails for $120, is produced by a Washington state estate vineyard and winery. With scores in the mid-to-high-90s, the dark cabernet will age 20-30 years when properly cellared and features aromas of blackberry and black cherry fruit combined with sage and sandalwood spice along with blackcurrant, leather and cedar. The smooth wine features black and red fruits along with hints of tobacco and dark chocolate.
OG dN N.77 2018 Willamette Valley (Yamhill-Carlton) Chardonnay
This Chardonnay is our top pick when it comes to white wines. Designed for either Sauvignon Blanc or Chardonnay lovers, the release comes from a producer in Willamette Valley's renowned Yamhill-Carlton district. The mid-priced wine has a broad appeal and is designed to be enjoyed between 55-60 degrees. As for the taste, think honeysuckle and hazelnut hints combined with lemon curd, spicy apple pie and honey-poached Bosch pear.