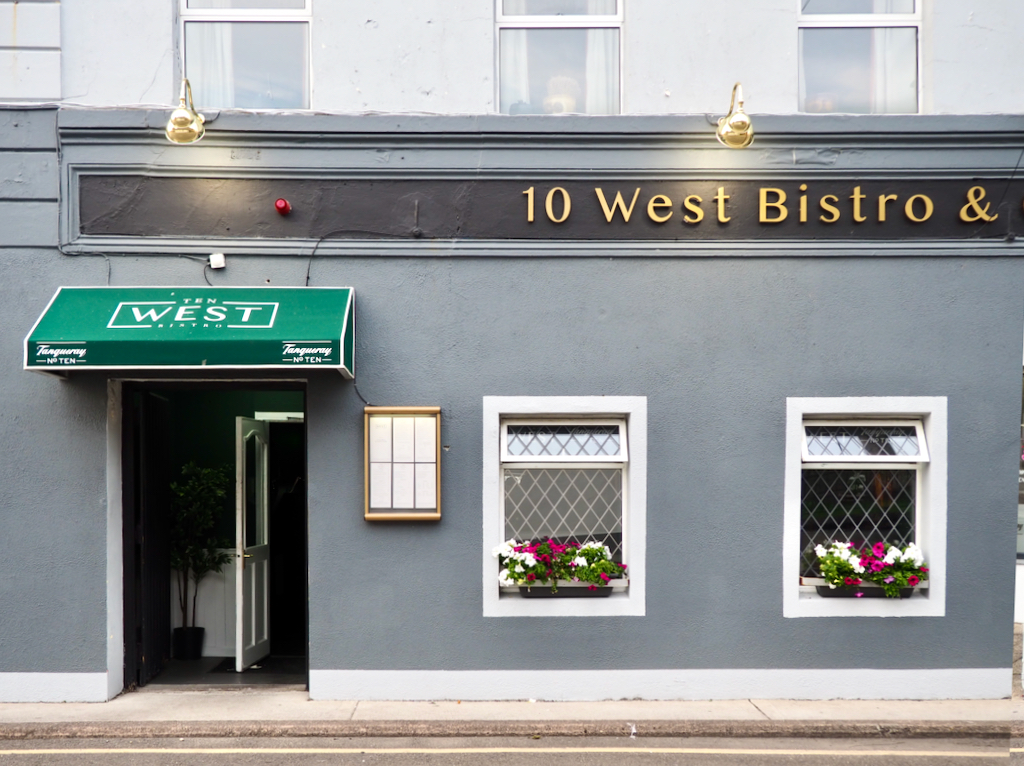 Columbia Hillen
It's Sunday evening and 10 West Bistro & Cocktail Lounge in downtown Wexford in Ireland's south-eastern 'Riviera' region is buzzing.
Most tables in this intimate, softly-lighted restaurant are taken, with guests in upbeat, conversational mood. Opened three years ago by Paul Cullen and Craig O'Toole, after several false starts due to Covid, the site was once the home of legendary restaurant, Granary.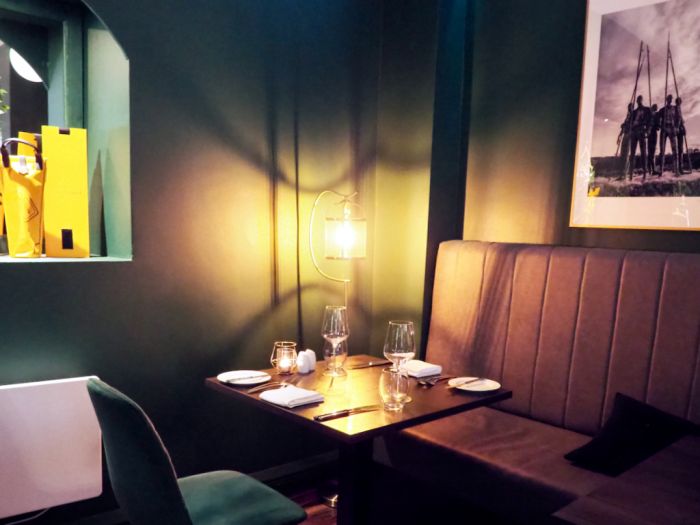 Columbia Hillen
The interior is an elegant one, even homely, and certainly not ostentatious. On one side of the room, small enclaves are decorated with flowers and bottles of gin and champagne. The wall opposite, along the street in the Westgate neighborhood, is decorated with framed photographs.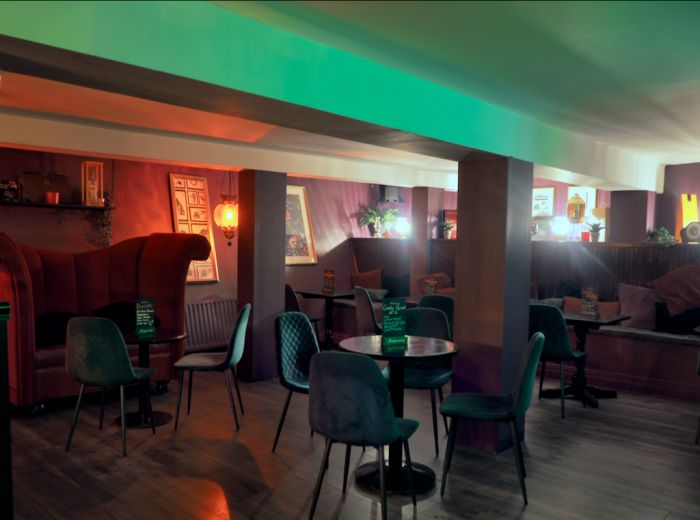 Columbia Hillen
Above, from a low ceiling, hang ball lamps of varying sizes and the floor is of a glistening wood, or wood-like, material. The bathroom is discreetly hidden, below the floor accessed by a short set of stairs and the music is mainly easy listening jazz at just the right volume. Seating is booth-style or on soft padded chairs at simple, unadorned tables. Parking is convenient, a mere fifty meters away in an off-street, formal parking zone.
Staff are friendly - an innate Celtic trait it seems - and JP, Damien and Paul seat and serve us within minutes of arriving.
Columbia Hillen
With 33 different spirits and fifteen cocktails, including classics like 'cosmopolitan' as well as modern concoctions such as the gin fizz based 'bramble evo,' all using house-made syrups, not to mention craft beers, ales and a wide selection of wines, champagnes and proseccos, there's plenty of drink accompaniments to choose from.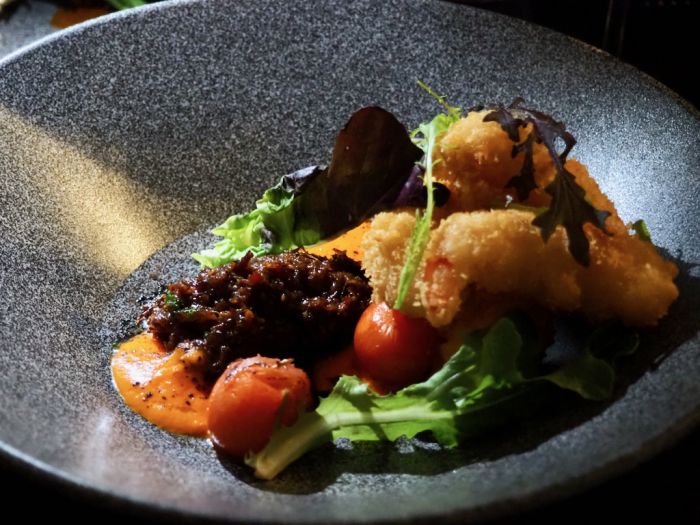 Columbia Hillen
Pre-dinner, my companion chose the 'pornstar martini,' a fruity concoction of Ketel One vodka, vanilla bitters, passionfruit and pineapple juice, with a sneaky dash of prosecco for balance. I was in the mood for a whiskey sour, Dublin-based Roe & Company, one of Ireland's newest distilleries, providing the alcohol.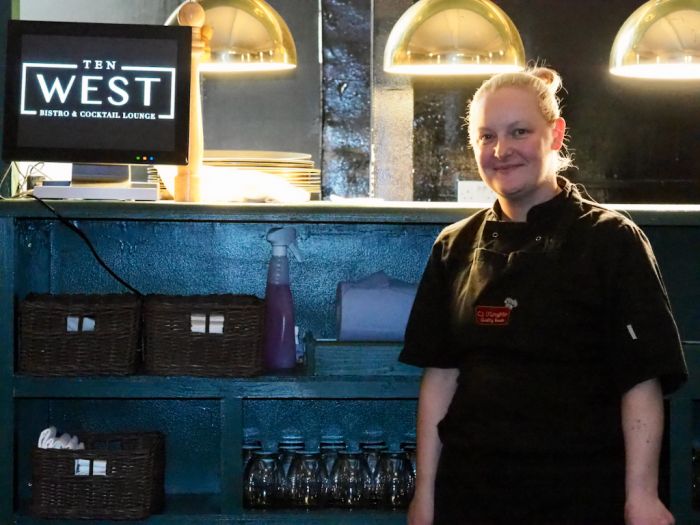 Chef Mary Long taking a short break. Photo by Columbia Hillen
The dining menu created by Mary Long, group executive head chef, is varied, with plenty of options for people of all tastes. Take, for example, the starters, seven in all, ranging from tempura prawn with bacon jam, tomato and chilli emulsion to pressed ham hock with cauliflower cheese croquette, kohlrabi and apple.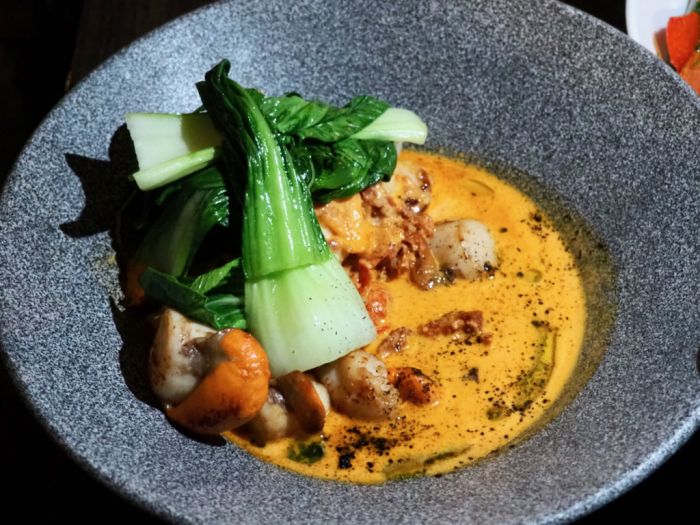 Columbia Hillen
I counted eight mains, a balance of meat and fish dishes with two enticing vegetarian options - spiced chickpea, herb falafel, Italian black kale and chili broth and a lemon and thyme risotto with wild garlic, King oyster mushrooms and hazelnut.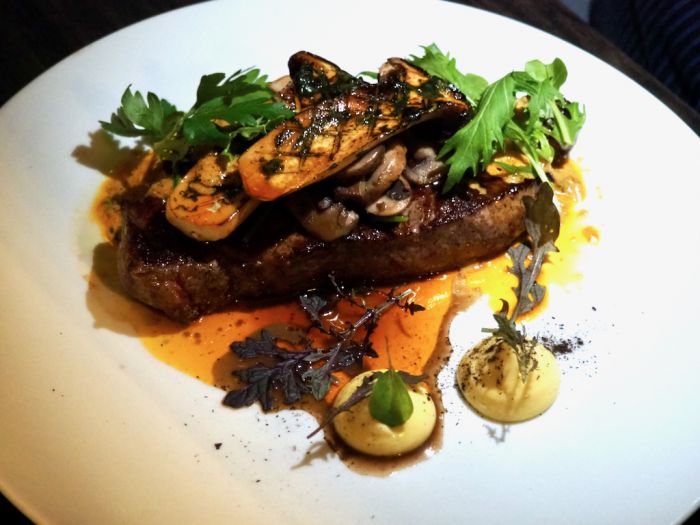 Columbia Hillen
Meat dishes included duck with Jerusalem artichokes, plum and potato fondant and beef short rib with Madeira local greens and pomme puree. Fish and seafood offerings ranged from hake with ricotta dumplings and Nduja and tomato cream to the fish of the day special from the local Meyler's Fish Merchants.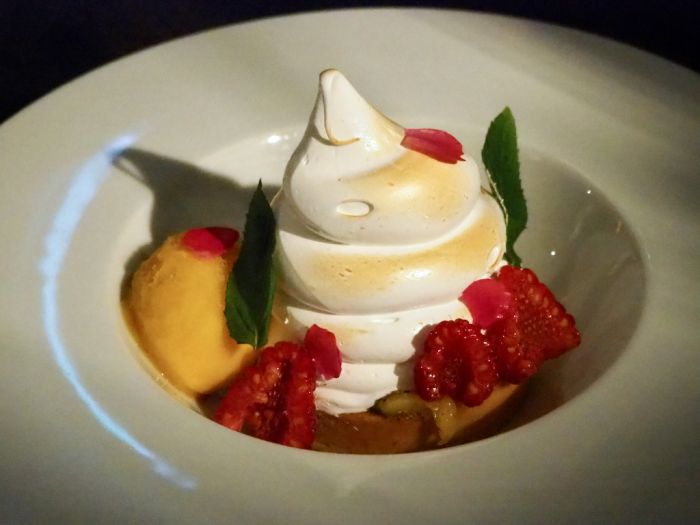 Columbia Hillen
Five delectable desserts included milk chocolate and nutmeg bread pudding; honeycomb delice with white chocolate, pear and blackberry sorbet and lemon curd with raspberry ripple, meringue and crème diplomat.
With beautiful gardens, coastal walks, ancient monuments, castles and museums, Wexford has become one of the most popular towns to visit in Ireland and 10 West Bistro & Cocktail Lounge has just made it even more popular.