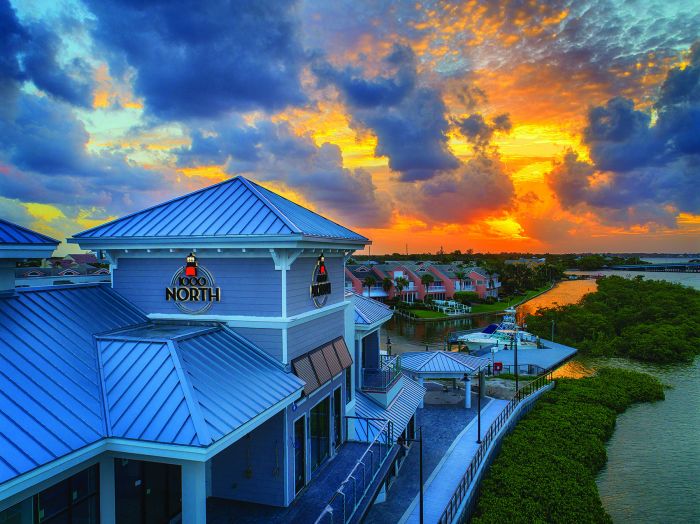 Captain Kimo
When it comes to Florida steakhouses served up with a spectacular side of waterfront views with multimillion dollar yachts passing by, not too many can compare to the likes of 1000 North Restaurant in Jupiter.
Located in northern Palm Beach County, the stylish restaurant set the stage for the vibrant culinary scene in Jupiter when it emerged here five years ago. Tucked away on the breathtaking Jupiter Inlet with views of Jupiter Lighthouse and the Intracoastal Waterway, the popular eatery offers diners the opportunity to enjoy alfresco dining on the outdoor terrace or inside the spacious dining room. The vibe here successfully combines the perfect balance of comfort and elegance.
Our friendly and attentive server, Andrew, offered us the cocktail list that included fun creations like "I Surrender" made with Empress gin, lemon, butterfly pea flower and champagne. Other signature cocktails included Pina Punch, Tequila Mockingbird, and Frose. For classics, we recommend the gin martini served with a side of freshly stuffed blue cheese olives.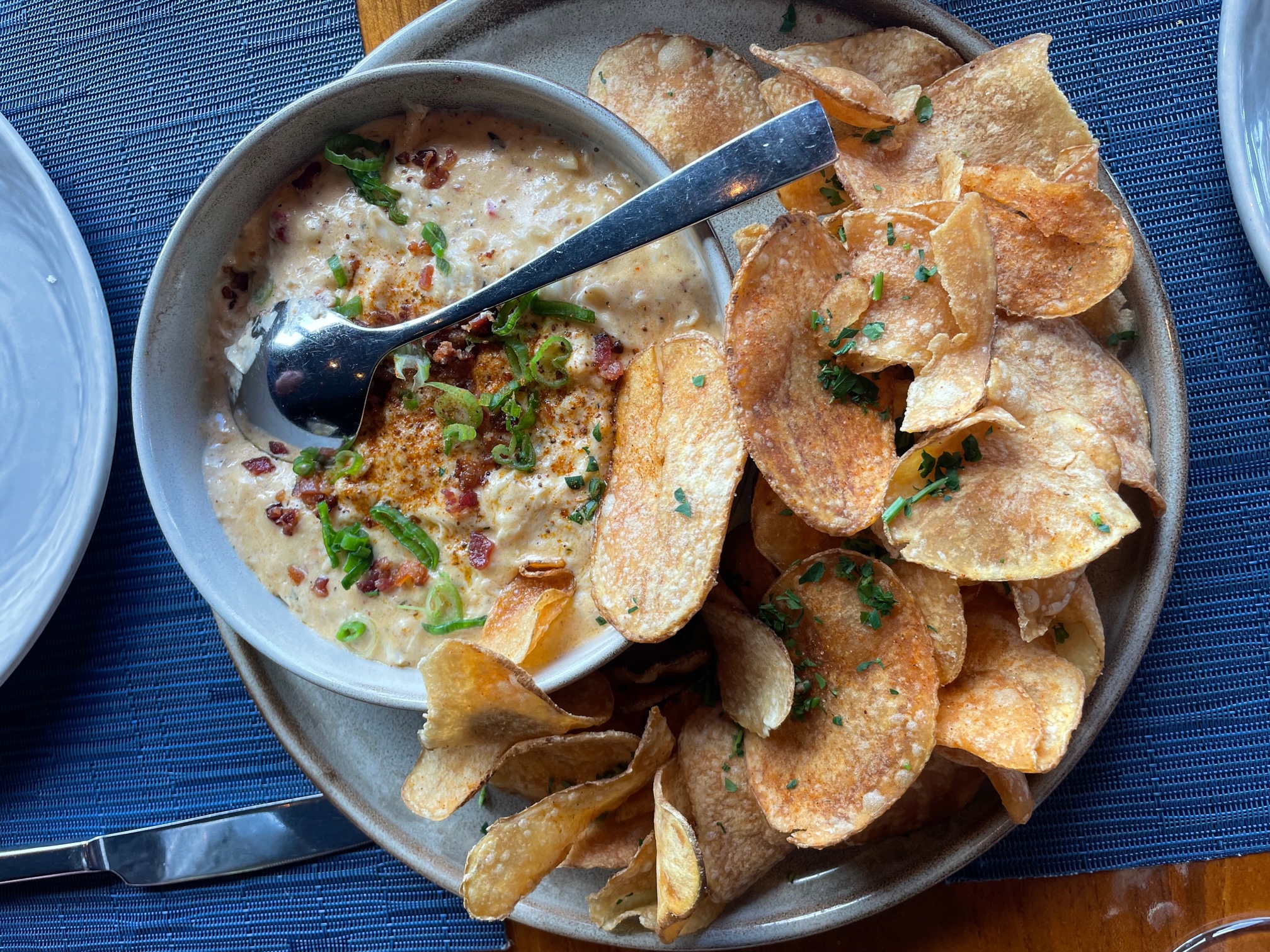 Will Biggins
An open kitchen showcases the talents and creativity of serious chefs at work. From succulent steaks to uber fresh seafood, the menu is designed to appeal to every taste palate. Warm rolls are served with a decadent side of honey butter. While difficult not to overindulge in, they are admittedly way too good to pass up.
When it comes to starters, the Creole hot crab dip should not be missed. Available on the lunch menu, the creamy dip we are still dreaming about features pimento cheese, bacon, and scallions served with Old Bay pub chips.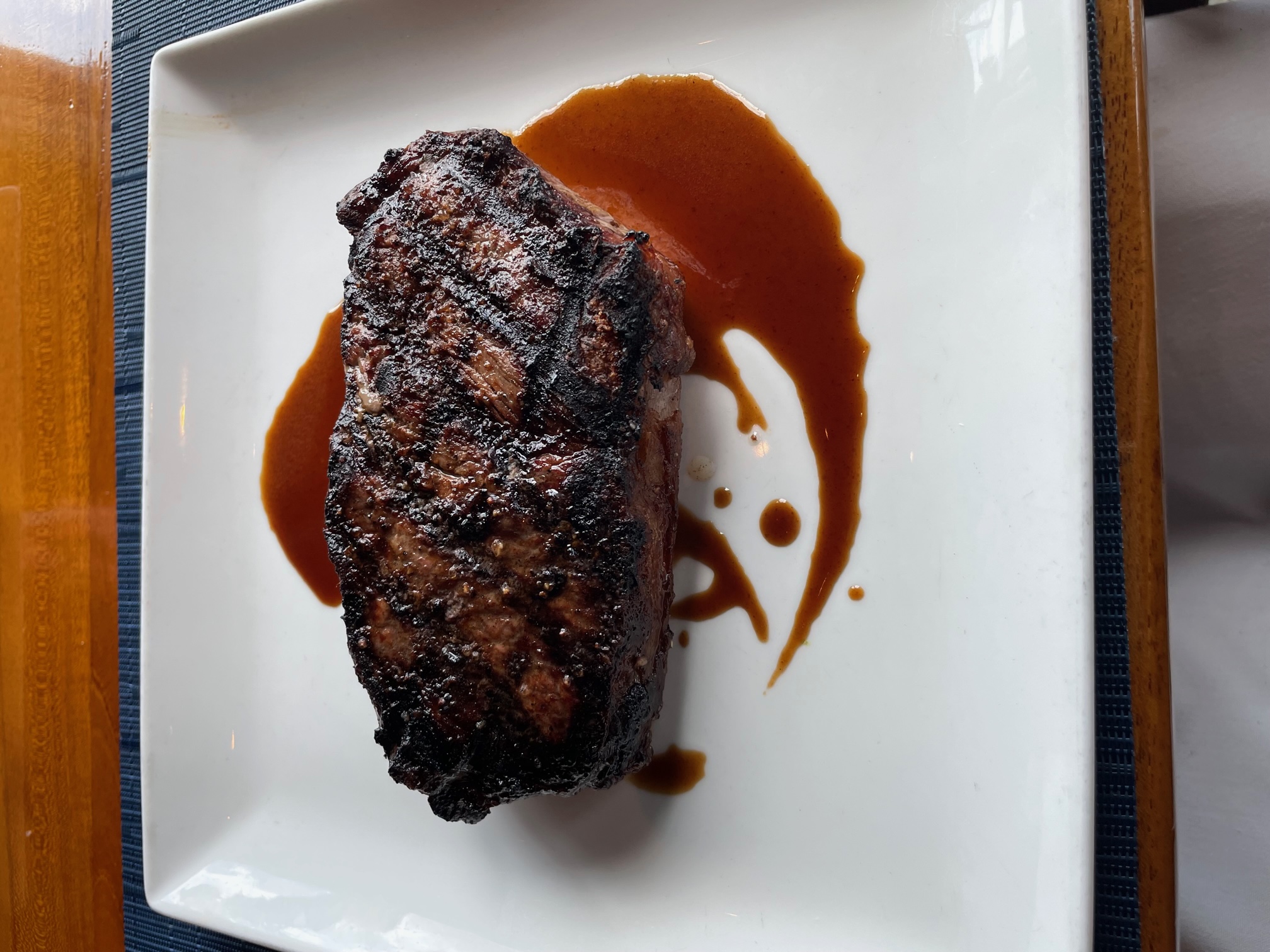 Will Biggins
There is a Prime burger, tavern dog, French dip, and lobster roll on the lunch menu. Prime cuts of beef on the dinner menu (on request) are also available.
We recommend trying the juicy bone-in ribeye and flavor filled New York strip. Steaks here are served a la carte, so be sure to pair them up with some of their signature sides like sweet potato fries or crispy Brussels sprouts.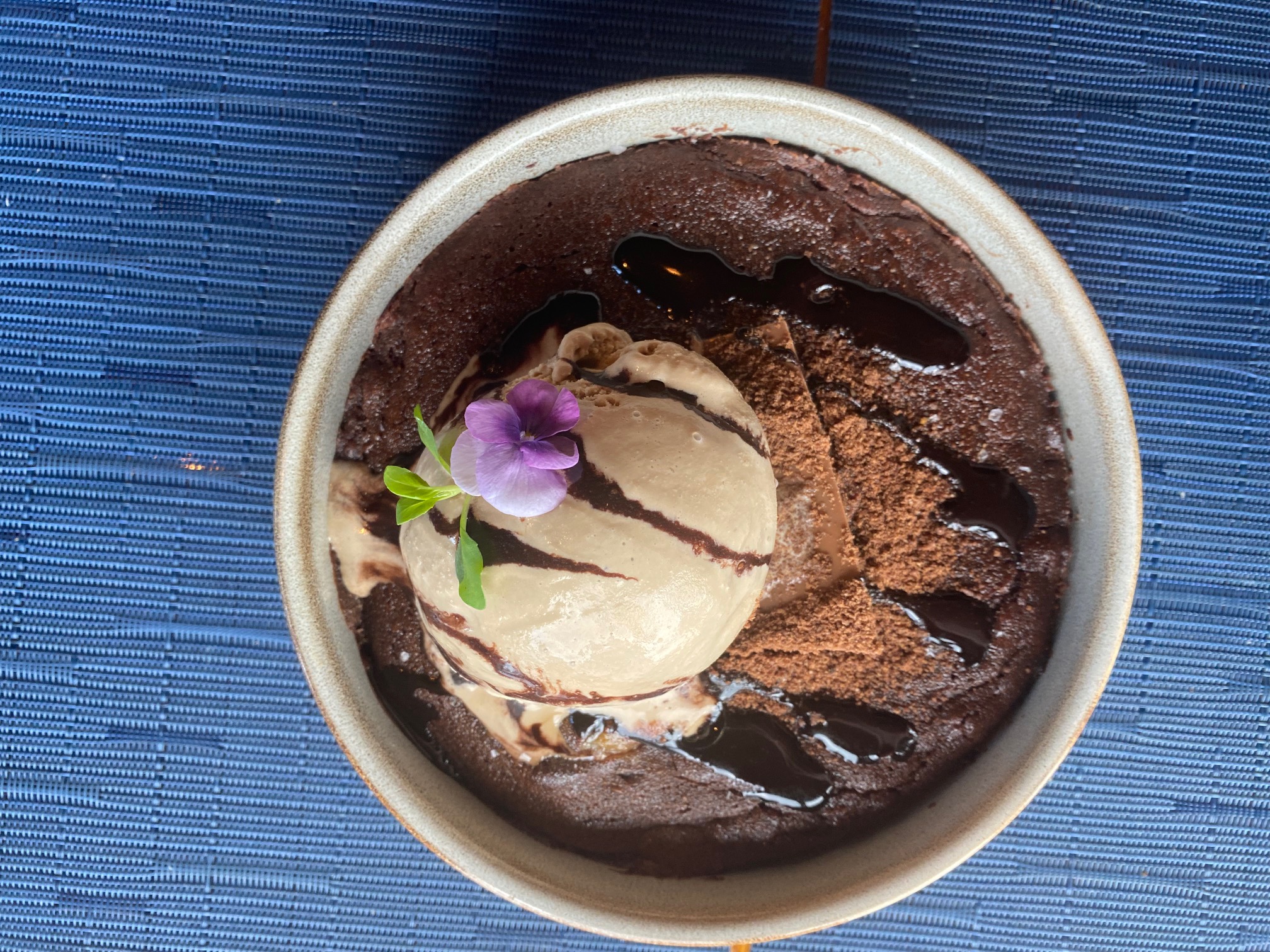 Will Biggins
Be sure to save some room for dessert. The Bailey's flourless lava cake was a standout topped with Bailey's ganache and espresso chocolate sauce complemented by a scoop of coffee ice cream.
Service here was impeccable. Steve, the restaurant's manager, could be seen throughout the dining room continuously checking on guests to ensure a memorable dining experience.
Whether you arrive by boat or by land, 1000 North offers a true culinary adventure with breathtaking waterfront views and spot-on service, proving to be an exceptional overall dining experience.
1000 North is located at 1000 US-1 in Jupiter.