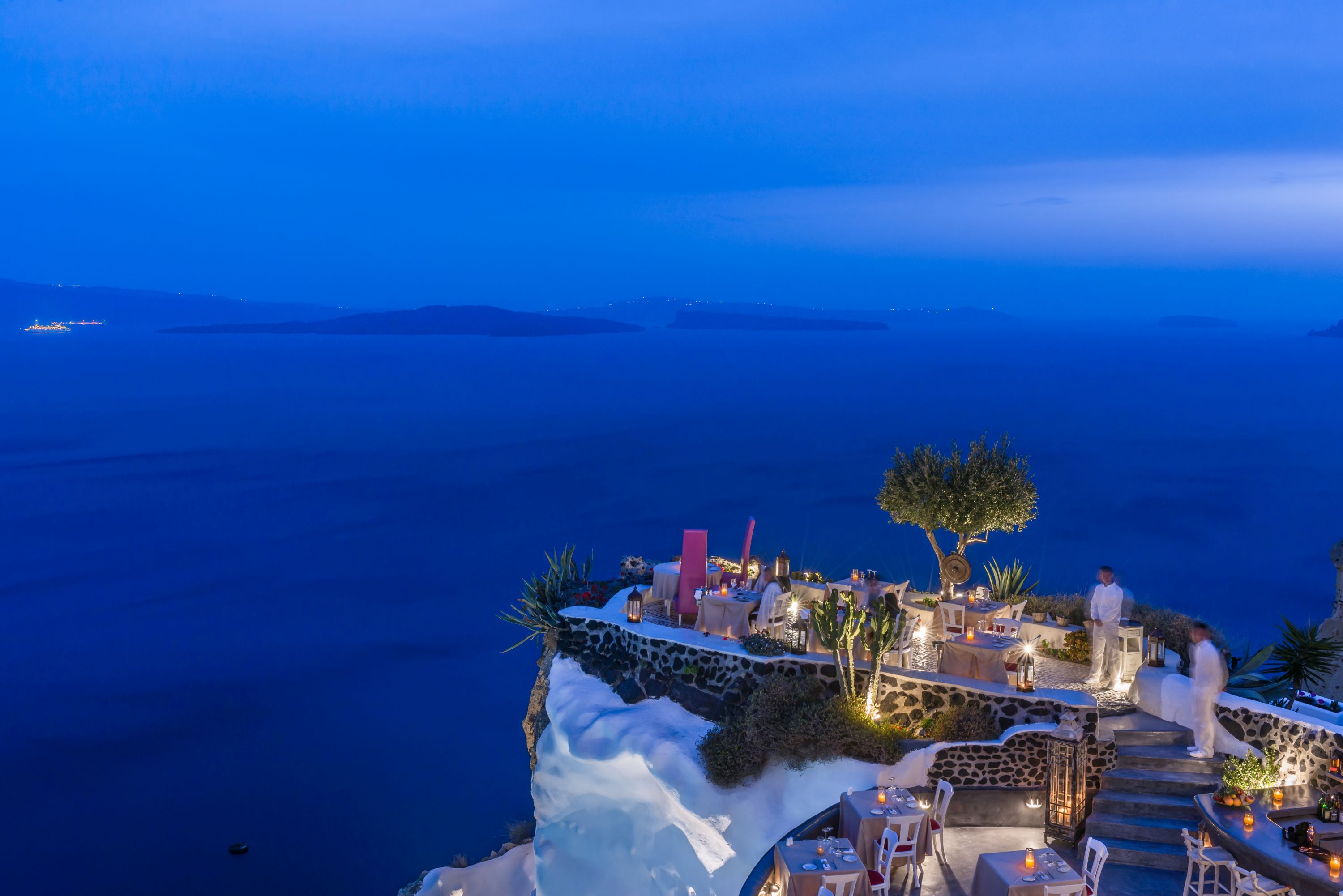 Loyal to our core values of providing lifetime experiences, we are honored to have hosted for another successful year the internationally recognized Andronis Gastronomy Festival. Our scenic multi-awarded restaurants, Lycabettus, Lauda and Throubi created a welcoming ambiance and filled our valued guests with exquisite emotions.

All the senses that emerged from some of the world's most famous views, delicate flavors and exemplary service composed a magical experience to be remembered for a lifetime.
Internationally acclaimed chefs and rising culinary stars in a celebration of excellence. A spectacular sensorial journey through diverse cuisines and cultures; the latest gastronomic trends and techniques accompanied by some of the finest local and international wines.
Our acclaimed guest-Chefs, along with the significant support of Nespresso Professional, took our Santorini and Epicurean aficionados on one more valued gastronomic journey.
THE RESTAURANTS
LAUDA RESTAURANT
ANDRONIS BOUTIQUE HOTEL | OIA, SANTORINI
Long before Santorini became known as one of the world's most popular destinations, Oia was a small village with 306 inhabitants, located at the northern edge of the caldera.
Lauda, built on this rock in 1971, was the village's first restaurant. It was the place where the locals gathered to talk and drink, the place with the village's only telephone.
Today, Lauda Restaurant is committed to honouring the history and tradition of this unique place. Equipped with exceptional local ingredients and our devotion to the volcanic soil, the native grapes, the aromas and the colours of Santorini we strive to o-er you an authentic gastronomic experience.
https://www.laudarestaurant.com/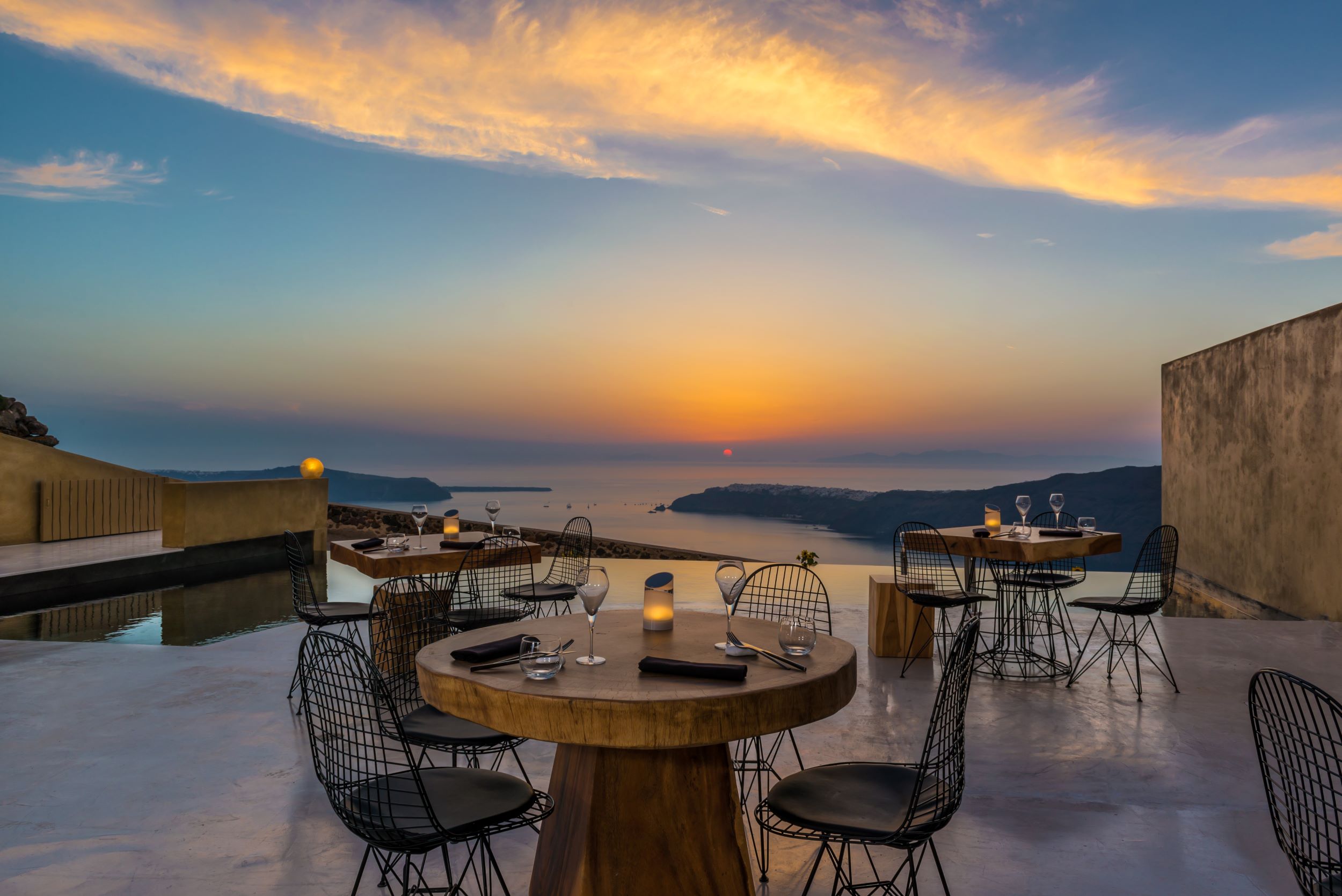 LYCABETTUS RESTAURANT
ANDRONIS LUXURY SUITES | OIA, SANTORINI
Taste something truly special in a time where everything authentic and handmade has its own intrinsic value. Share intimate moments while you are dining literally on the edge of the cliff with the famous incomparable blue view around you. You can't be anywhere else but at Lycabettus. This delightful terrace is shaded by countless clusters of stars and creates a sense of grandeur in a relaxed and elegant setting.
There's clearly plenty of imagination in the kitchen where our executive chef features genuinely inspired dishes. The menu unwinds a string of proposals all equally tantalizing. There is nothing else to expect but the finest taste from all over the island in an incomparable atmosphere. Our team presents a wealth of expertise in the hospitality industry, ensuring an unparalleled service reflecting the unsurpassed luxury of Andronis philosophy.
https://lycabettusrestaurant.com/

THROUBI RESTAURANT
ANDRONIS CONCEPT | IMEROVIGLI, SANTORINI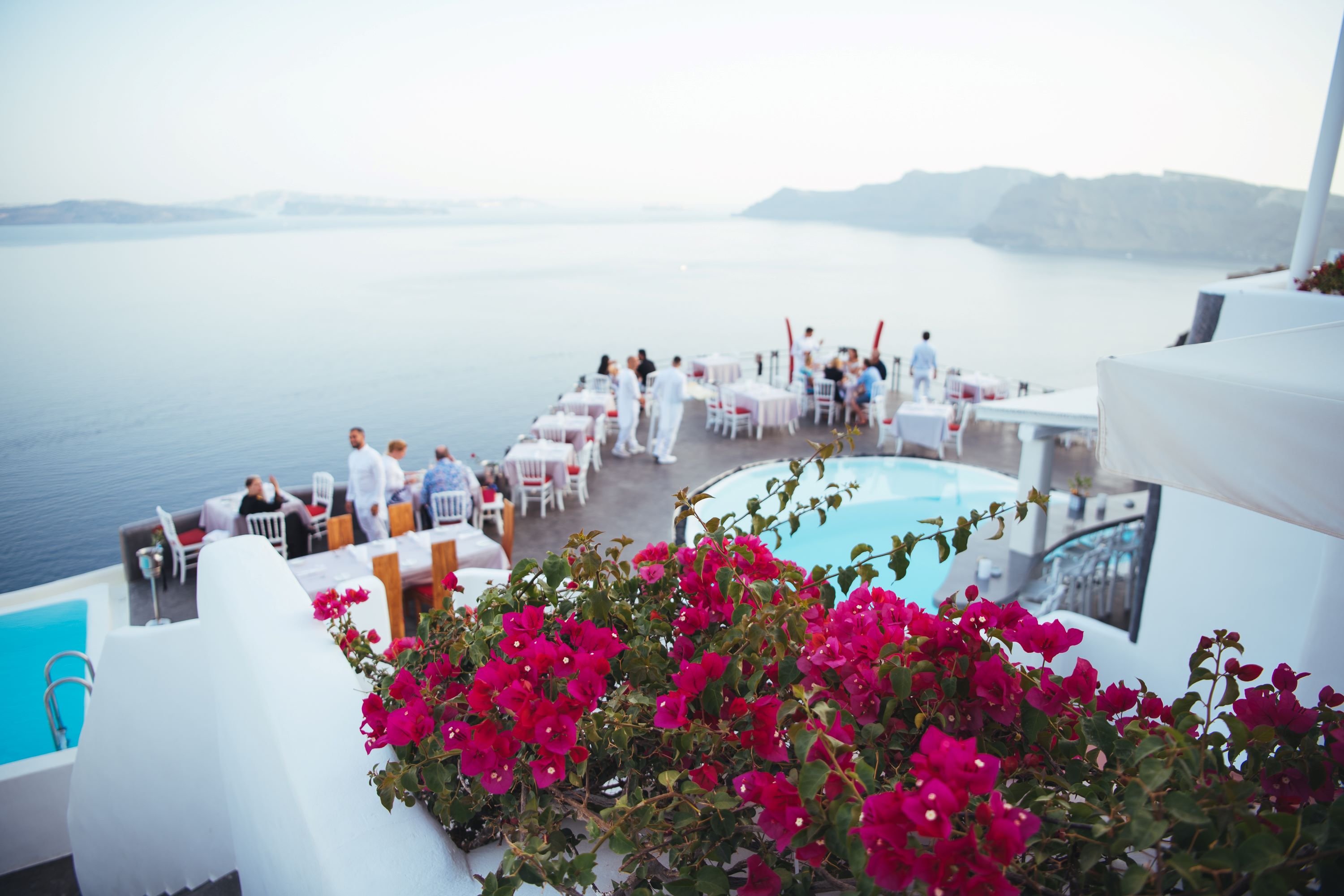 Following the resort's holistic philosophy of health and wellness, Throubi restaurant celebrates the Santorinian gastronomy under the guidance of a selected team, always ready to share its passion for creating exceptional culinary experiences.
Obsessive perfection here is in the details as each dish is created and plated like a work of art, inspired by the nutritionally balanced Mediterranean cooking style. Our young and enthusiastic team guarantees the high quality service, Andronis group prides itself on. An equal amount of care and attention has been put into a selection of ingredients specially, handpicked directly from the restaurant's purpose-built gardens.
All you can expect here, are endlessly relaxed dinners at the most romantic side of Santorini, blended with excellent wine from an extensive wine menu that never fails to astound. We invite you to unveil the secrets of unforgettable dining escapes, showcasing a poetic backdrop that stimulates the senses
https://www.throubirestaurant.com/
More about Andronis Gastronomy Festival 2023 here.