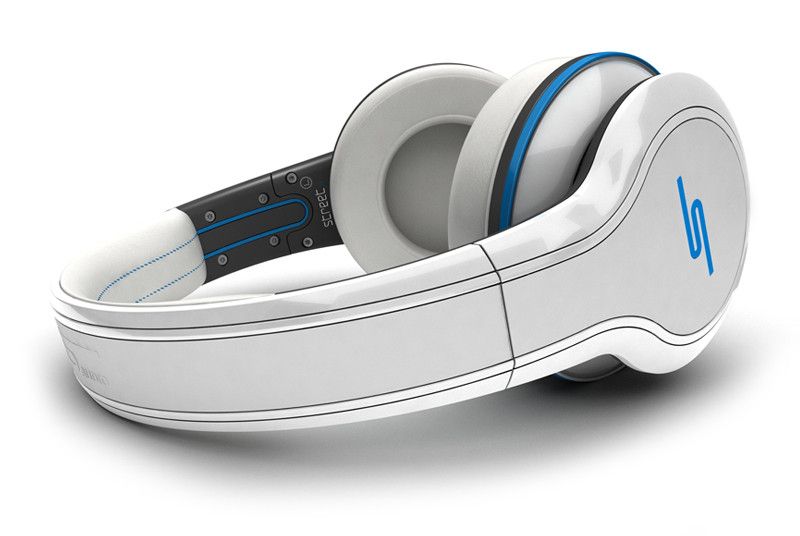 Photo Courtesy of SMS Audio
It's safe to assume that no knows high-quality audio like musicians. Now that rapper 50 Cent has released his own brand of luxury headphones under SMS Audio, they're probably going to deliver a pretty great sound. With three different sleek styles to choose from, SYNC by 50 wireless over-ear, STREET by 50 wired over-ear, and STREET by 50 in-ear, music fans are bound to find one of these
luxury gadgets
fitting with their lifestyle.
With prices ranging from $119.95 to $399.95, depending on which model you choose, 50 Cent's luxury electronics brand SMS Audio promises advanced technology and high-end design. The SYNC by 50 is a
wireless headphone
set that allows you to dance the night away or enjoy an early morning jog without the annoyance of being bound by a cord. With three colors to choose from, black, silver obsidian, and white, the SYNC by 50 allows you to wander up to (wait for it...) 50 feet away from the 3.5mm wireless transmitter. The set also enables a group of up to four people to snyc to the same device, meaning that you can have a little silent dance party at 4 a.m. and your neighbors would never know.
The wired STREET headphones have a detachable cord for easier transport, as well as enhanced bass. You can get this set in the standard black or white, or you can go for the more flashy blue. Both the STREET and the SYNC feature plush memory foam ear pads to ensure a comfortable fit, as well as noise cancellation. They both are also incredibly flexible and unless you're actually trying to snap these in half, it would probably be pretty difficult to damage them.
If earbuds are more your style go with the in-ear set. With a professionally tuned 11mm driver and ergonomically designed for crystal clear sound, the earbuds feature reinforced cables and gold-plated connectors.
50 Cent and SMS Audio is in partnership with Feeding America, meaning that for each purchase in United States, SMS Audio provides 250 meals to the people who need them most. It's great to see celebrities using their wealth and positions of power for good and 50 Cent, with his previous donations to children abroad through his energy drink Street King, doesn't seem to be slowing down.
For more information visit
SMSby50.com