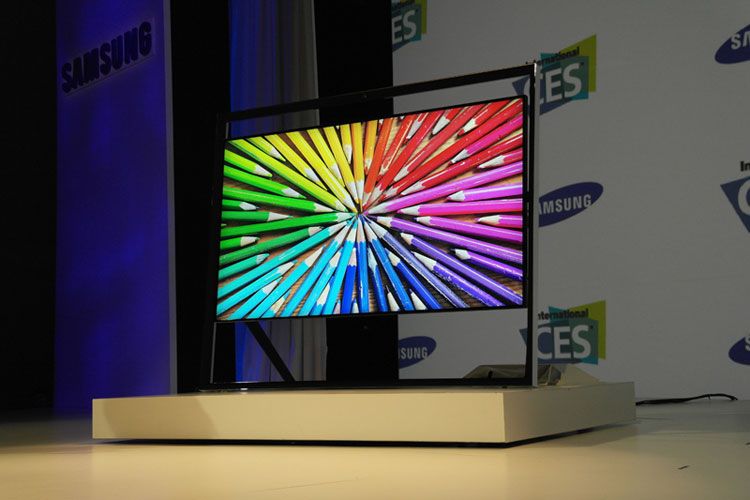 Photo Courtesy of Samsung
Just when you think your fancy new hi-def TV is the envy of the neighborhood, Samsung steals your glory with its new 85-inch S9 4K
luxury television
. Watchers awaited the unveiling of the device, as Samsung had released a teaser describing an "unprecedented new TV shape and timeless gallery design" to come.
The electronics giant kept its promise with the S9 making its appearance at this year's
International Consumer Electronics Show
, wowing spectators with its unique design and hefty price-tag. Samsung's television is not high definition, it is
Ultra
High Definition, as part of a new generation of 4K TVs with 4 times the pixels (4,000) of a traditional LED tv — spread over an impressive 85-inch screen.