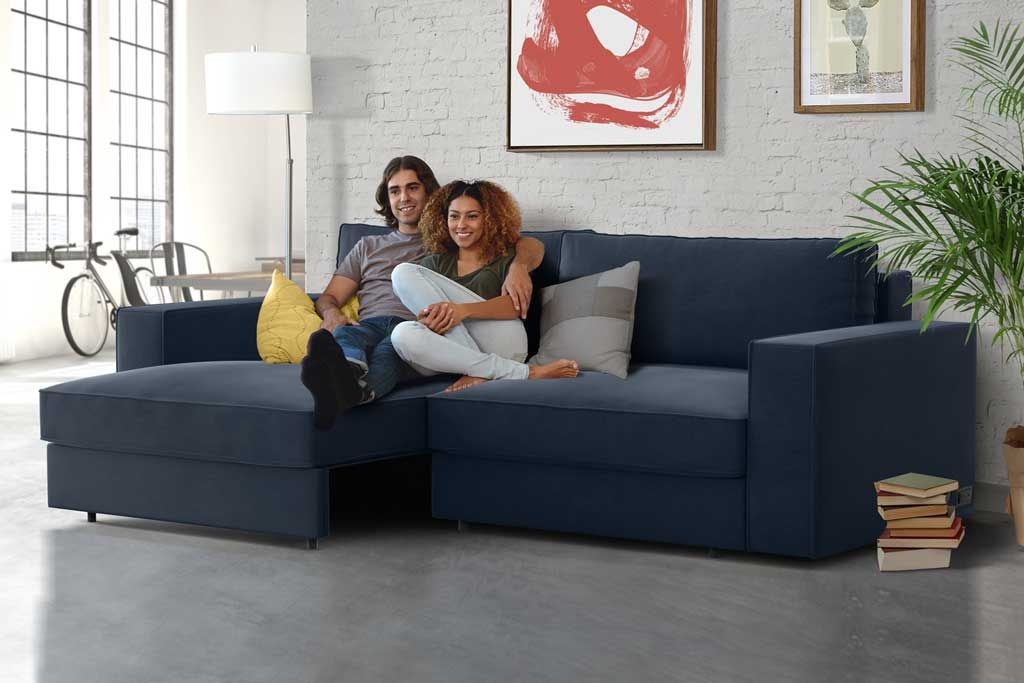 Photos Courtesy of Coddle
When I think of pull-out couches, I think of long, sleepless nights on lumpy mattresses with springs poking up at me. Which is why I will usually choose a sleeping bag on the floor before I choose a pull-out couch. Well, that's not the case anymore with Coddle's Switch Queen Convertible Sofa.
Coddle designs future-forward products meant for compact and mindful living, and this convertible sofa marks their newest product line. "Coddle aims to be at the forefront of designing high-quality furniture that understands consumers' needs and their pain points. With the Switch, we wanted to design a sofa that not only meets the challenge of efficiency of space but gives a luxurious feel and the ultimate customer experience," said Sean Pathiratne, Founder and CEO of Coddle. "We wanted to create a product that catered to smaller living spaces and the concept that our products are meant for contemporary everyday life while adapting to your needs."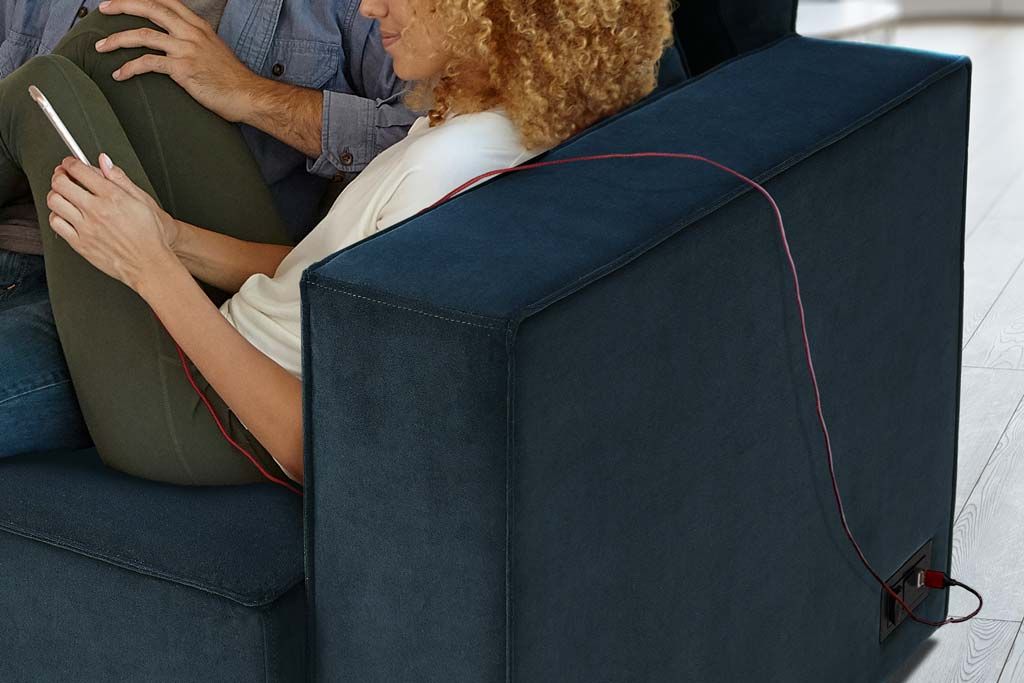 Though I had my doubts, this convertible sofa far exceeded my expectations. Clean and modern looking, the couch would fit into any decor scheme and is super comfortable. The design is also really clever, switching into a bed or an "L"-shaped couch within seconds — all you do is pull the seat cushions up and out, and then flip the back cushions down. Plus, with USB and outlets at the base of each side, it has been making working from home much easier.
Though Coddle usually offers white glove service, things are a little different nowadays because of the pandemic. The couch will be delivered to you in a massive box, but the delivery person won't be able to bring it into your home or set it up for you. Whether you live in a house or an apartment, this doesn't pose much of an issue. Just make sure the box is left in an area large enough, so you can unbox it outside and carry the individual pieces into your home. Because the couch itself is impeccably packed in a Tetris-like formation, it's very easy to unpack. And since everything is separately bagged and/or boxed inside, the material is kept protected during the move. Just make sure you have help, as the main couch itself is pretty heavy and awkward to carry.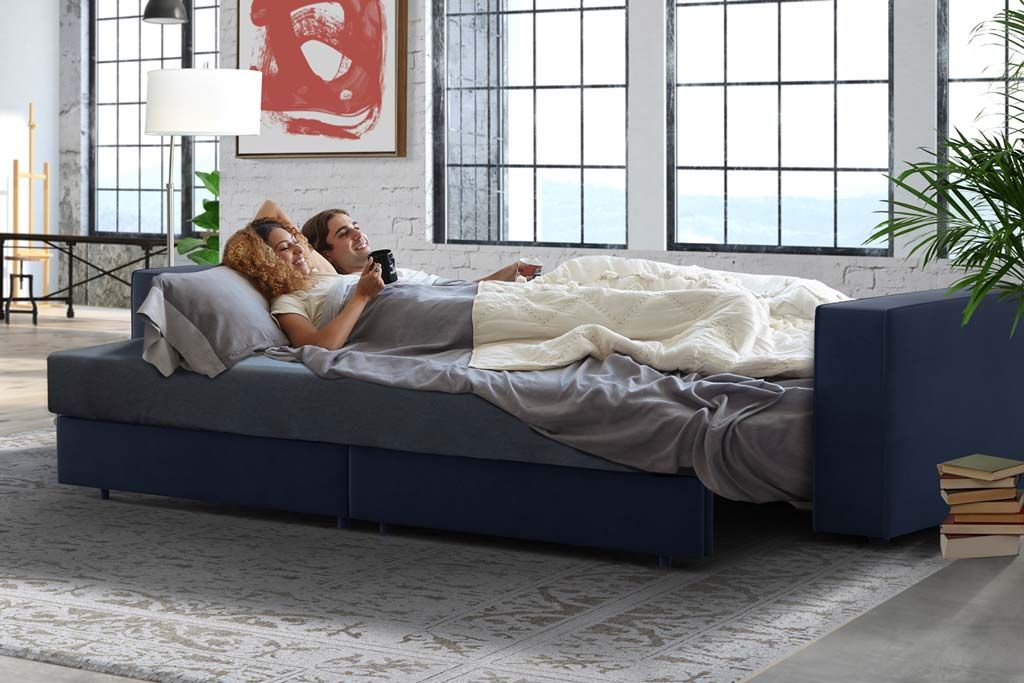 I only have two concerns with the couch. The first being whether or not the cushions you sit on will eventually wear down over time. This might become very noticeable when the couch is arranged in the bed position, since the cushions you lean against wouldn't wear down at the same rate, making half the bed softer than the other half. The only way I can think of to combat that would be to frequently alternate between the many configurations.
The other concern is related to cats. One of the things I love most about Coddle's design is that my cats aren't able to crawl underneath to destroy the underside (which is something they did to my previous couch). That said, when the couch is switched to its "L" and bed configurations, the cats are able to crawl under the newly exposed sides. And since the frontside of the back cushion becomes the underneath once switched, this could pose a very big problem if the cats get under there. Perhaps in the next release, Coddle will consider adding panels to the sides just like they do to the front of the couch, which would close off all points of entry. That said, if the Switch is anything like their boxed mattresses, wear and tear won't really be an issue.
Coddle's Switch Queen Convertible Sofa is available in plush velvet (navy, dark chocolate, and asphalt) and woven (dove and coral). It starts at $1,999.