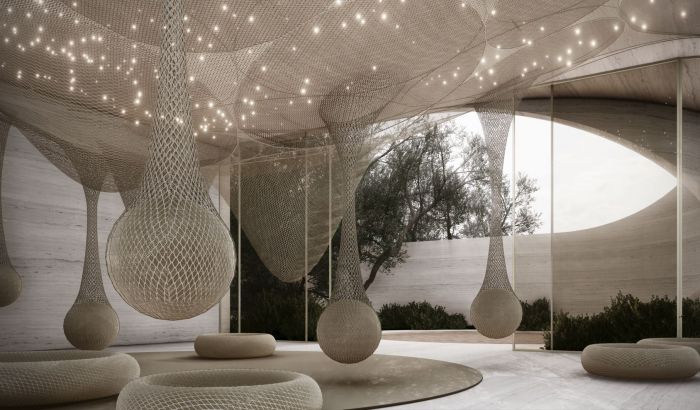 Intro: In the vibrant realm of Dubai's real estate landscape, one name stands out as a pioneer of luxury property development: Talal Moafaq Al Gaddah. As the Senior Executive Vice Chairman of MAG, a renowned real estate company in the UAE, and the visionary behind Keturah, a groundbreaking luxury well-being real estate and hospitality brand, Al Gaddah is reshaping the concept of living spaces and transforming the industry.
In this exclusive interview, we delve into Al Gaddah's remarkable journey, his role in MAG's success, and the insights he shares as the founder and CEO of Keturah. Discover the inspiration behind Keturah Reserve, the first residential development in the Middle East to immerse residents in nature through Bio Living.
This is an interview you won't want to miss, as we delve into the world of MAG and the visionary genius behind Keturah, transforming Dubai's real estate scene one masterpiece at a time.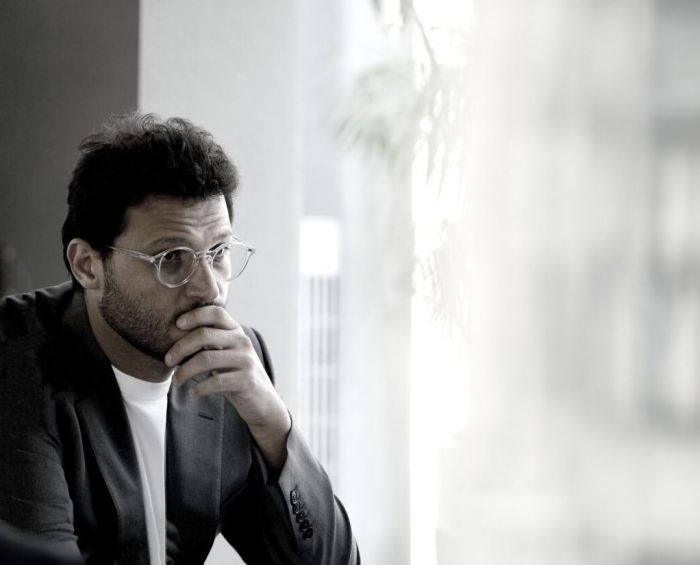 Talal Moafaq Al Gaddah
Luxury Lifestyle Awards: As the Senior Executive Vice Chairman of MAG, could you provide us with an overview of the company's position in the real estate property development industry in the UAE? What are some notable projects that MAG has undertaken in the past?
Talal Moafaq Al Gaddah: As a leading developer in the region, MAG is recognized for its innovation, unwavering commitment to superior quality, and consistent delivery of high-value projects. 2022 was a landmark year for MAG, as we introduced Keturah, a groundbreaking concept that effortlessly combines luxury and well-being. This unique take on real estate and hospitality underlines our drive to continuously push the industry's boundaries.
Under the Keturah brand, we launched The Ritz-Carlton Residences, Dubai, Creekside part of the Keturah Resort which is the first development in the region to pursue a WELL Health-Safety Rating certification. The development combines luxury with well-being and a true sense of community.
The second launch, as part of the Keturah brand, is Keturah Reserve in Meydan, another first in the Middle East with its 'Bio Living' concept. Bio Living completely immerses residents in landscaped nature to significantly improve their physical, mental and emotional health. The project is a space for residents to connect with their family, themselves, and with all aspects of their lives.
MAG is the real estate development arm of MAG Group Holding, a multinational conglomerate based in the UAE with a 40-year-old legacy. Today MAG's interests range from pioneering affordable housing initiatives and high-end luxury developments to bringing wellness-focused living to the UAE.
LLA: The real estate property development industry in the UAE has witnessed significant growth and transformation in recent years. In your opinion, what are the key factors that have contributed to the success of this industry, and how has MAG capitalized on these opportunities?
Al Gaddah: The UAE's real estate sector has flourished significantly due to several key factors, notably the nation's appeal to Ultra High Net Worth Individuals (UHNWI). The combination of a thriving investment landscape and progressive economic policies has positioned the UAE as a global real estate hub for end-users and investors. Furthermore, the government's proactive stance on infrastructure, digitization, and sustainability has significantly boosted the industry.
MAG has adeptly navigated this landscape and capitalized on the unique opportunities it offers. We've strategically aligned our offerings with the expectations of the market, delivering unparalleled luxury, exclusivity, and quality.
In sync with the government's proactive initiatives, we've integrated cutting-edge technologies and eco-conscious practices within our operations and projects. Our emphasis on creating a sustainable and wellness-centric living environment aligns with evolving client demands and preferences, showcased prominently in our Keturah concept that fuses luxury and well-being.
As we continue to leverage these opportunities and adapt to industry trends, MAG reinforces its position as a vanguard in the UAE's vibrant real estate sector. Our strategic focus ensures that we remain at the forefront of the industry, delivering unmatched value to our clients and the wider market.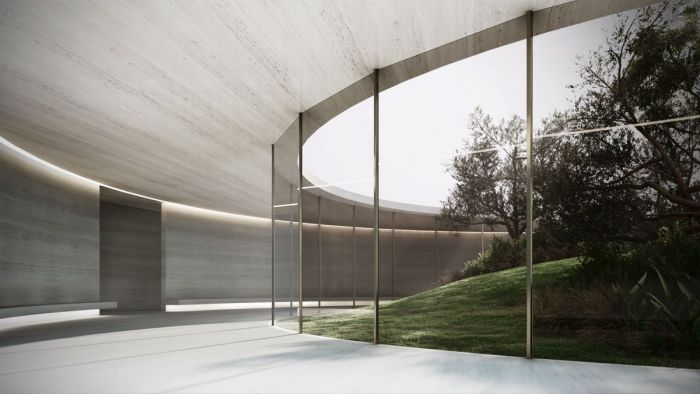 LLA: Let's shift our focus to Keturah Reserve, the luxury well-being real estate project under the umbrella of your new brand, Keturah. Could you share with us the inspiration behind launching this standalone project? What motivated you to venture into the luxury wellbeing segment?
Al Gaddah: Keturah Reserve, an AED 3 billion (US$ 817 million) exclusive and innovative new luxury residential development, is in Meydan, one of Dubai's most sought-after residential areas. The project offers transformational living through the design of space and is the first residential development in the Middle East to immerse residents in nature through the 'Bio Living' concept that incorporates nature into the built environment to improve the physical, mental and emotional health of its occupants. It is also the only residential development in Dubai with a direct nine-minute link to Downtown, with four separate exits onto the city's main roads: Sheikh Zayed Road, Al Khail Road, Dubai Al Ain Road and Al Meydan Road.
LLA: Completion of Keturah Reserve is scheduled for Q2 2026. How has the response been from prospective buyers and investors so far?
Al Gaddah: Since the project was launched, we succeeded in selling 70% of its units which includes all available 93 townhouses. This is a testament of the trust that our customers place in the developments that we launch and the huge demand on unique projects across the UAE.
LLA: Keturah Reserve is described as a mixed-use development. Can you elaborate on the different components and offerings that will be included within the project? How do these elements contribute to creating a holistic and transformative living experience?
Al Gaddah: Keturah Reserve features 93 townhouses, 90 villa plots, 540 units over six apartment block buildings and eight penthouses, offering transformational living through the design of space.
At Ketruah Reserve, we applied myriad design concepts, including Bio Living — which is rooted in Biophilic Design —conceived to incorporate nature into the built environment to improve the physical, mental and emotional health of its occupants.
Bio Living creates the perfect synergy between interior design, architecture and landscape, in complete respect of the surrounding ecosystem. The project's SuperHomes are uniquely represented through the Golden Mean principle of proportion and ratio to create harmony in space. Both interiors and architecture are crafted from the same raw materials and colors to subtly merge the exterior with the surrounding desert landscape. The restrained color palette of bleached bone, champagne and bronze further emphasizes their natural inspiration, with lush elements visible from every vista, including olive trees, palm trees, green walls, balcony planters and rooftop gardens.
Keturah Reserve homes are brought to life with double-volume interior spaces, increasing the flow and circulation of naturally cooled air. Open-plan spaces without corridors or hallways optimize the flow of passage, and furniture and fixtures are custom designed and produced for each space, blending perfectly into the internal ecosystem while freeing the flow of movement and elevating the resident's physical and mental well-being. Homes are angled to capture and benefit from natural daylight, gently diffusing it throughout the interior without heat or glare. When daylight fades, architectural lighting optimizes the body's circadian system, enhancing mood, comfort and alertness, and improving the quality of sleep, while creating a subtle and healing atmosphere in the home.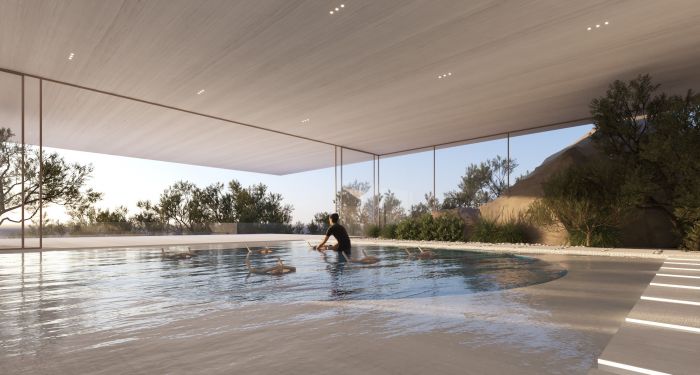 LLA: Bio Living and Biophilic Design are integral aspects of Keturah Reserve. How do these concepts enhance the physical, mental, and emotional well-being of the residents? Could you provide us with specific examples of how nature is incorporated into the development's built environment?
Al Gaddah: The incorporation of eco-features within our development plays a crucial role in enhancing the overall well-being of our community. By merging nature with architecture, we design living spaces that offer a transformative lifestyle experience. Our 'Bio Living' concept takes this a step further, immersing residents deeply in natural surroundings to significantly boost their well-being. Each detail of the project has been crafted with care to elevate and enrich the lives of every generation of our residents.
We are committed to offering residents a unique living experience that combines space, peace of mind, and relaxation. Built with care, attention to detail, and a commitment to quality, our developments allow residents to enjoy complete privacy, connect with their community, and immerse themselves in nature. This deliberate focus on sustainable and eco-friendly living elevates not only the quality of life for our residents but also reinforces our commitment as a strategic and environmentally conscientious developer dedicated to sustainable practices.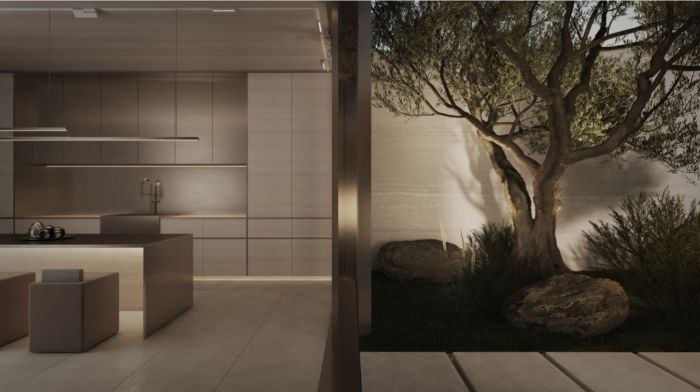 LLA: The New Luxury philosophy is central to Keturah's brand identity. Can you elaborate on what New Luxury means to you and how it is reflected in the design, amenities, and services offered by Keturah Reserve?
Al Gaddah: At its core, New Luxury for us is about facilitating spaces for connection. We aim to create a haven where end-users can establish deeper connections with their families, their minds, and indeed, all aspects of their lives. We strive to create something of authentic value — a beautifully designed development crafted by a trusted developer. It's our goal to build a brand that is revered for its commitment to its valued clientele. When customers know they are valued, they feel a sense of belonging and loyalty, which we believe fosters a long-lasting relationship.
In the context of Keturah Reserve, we manifest our interpretation of New Luxury through our commitment to quality, sustainability, authenticity, and personal well-being, which are inherently reflected in our design philosophy, amenities, and services.
Our design principles revolve around creating spaces that promote connection. We harmonize aesthetics and function in our architectural choices, ensuring that our designs blend with the nature, which underlines our commitment to ecological consciousness – a pivotal aspect of our evolved luxury ethos.
Through this evolved narrative, Keturah Reserve is not a mere development, but a thriving community that values holistic well-being, sustainable living, and genuine experiences. Our brand offers an assurance of trust, and we believe this approach resonates with those seeking a more profound and meaningful way of living.
LLA: What are your aspirations and goals for Keturah Reserve? How do you envision the project impacting the real estate market in Dubai and setting a benchmark for future luxury wellbeing developments?
Al Gaddah: We envision Keturah Reserve as a beacon for future luxury wellbeing developments. Our aim is to redefine luxury living by showcasing how thoughtful design, imbued with a deep respect for nature, can significantly enhance the quality of life.
A cornerstone of our strategy is the commitment to sustainability and environmental preservation. Our focus isn't confined to addressing the existing environmental challenges but extends to creating a robust framework for a sustainable future for coming generations. This sense of obligation is the driving force behind all our endeavors.
We intend to set new industry benchmarks in Dubai's real estate market, underscored by our commitment to environmental responsibility. In essence, our aim for Keturah Reserve is to lead the way in sustainable luxury living, by integrating these critical elements into our offerings. We strive to influence a shift in industry practices, encouraging developers to embrace a more sustainable, environmentally-conscious approach.
LLA: Thank you for your insights, Mr. Talal Moafaq Al Gaddah. We look forward to hearing more about MAG's accomplishments and the unique offerings of Keturah Reserve.