Photos courtesy Realty Pros Assured
Hawaiian Tropic Founder's Florida Beach Home Price Reduced
Ron Rice, a former high school chemistry teacher from the hills of North Carolina, passed away in 2022 at the age of 81 in Daytona Beach. He achieved remarkable success and became a multi-millionaire through his entrepreneurial journey, establishing the popular Hawaiian Tropic suncare brand. Enamored by the allure of Florida's beaches and the sun-and-sand lifestyle, Rice began his venture by concocting his initial formulas in a humble 20-gallon trash can. In 1969, he officially launched his company, which rapidly grew into a thriving empire, amassing $110 million in sales over the years. Eventually, in 2007, he sold the brand to Platex (makers of Banana Boat) for an impressive $83 million.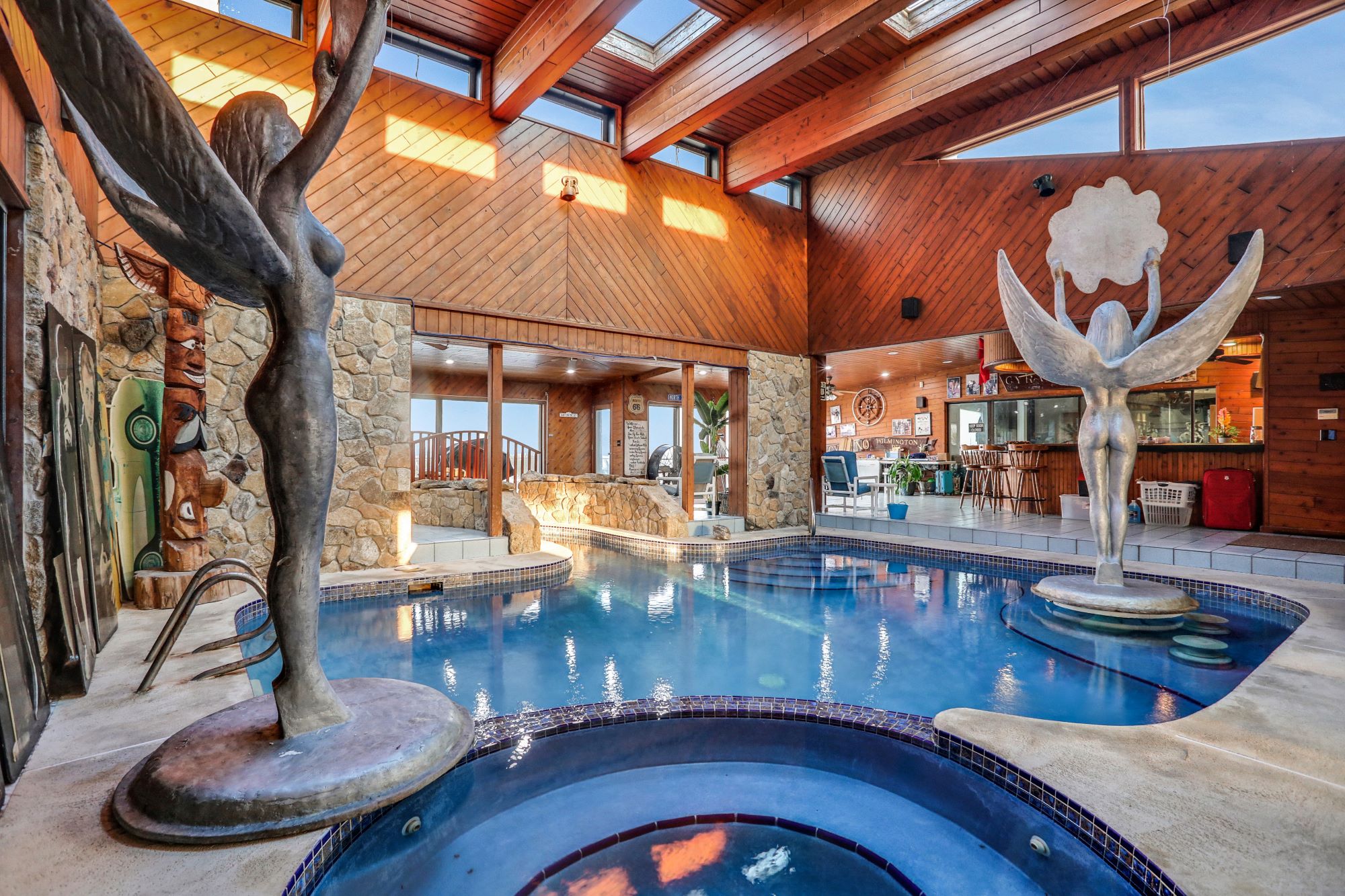 Hawaiian Tropic became known for its sponsorship of bikini contests, including the renowned Miss Hawaiian Tropic International model search. Additionally, Rice ventured into the hospitality industry with the Hawaiian Tropic Zone bikini restaurant situated in Times Square. Throughout his journey, he formed close bonds with influential personalities, such as The Beach Boys, Donald Trump (who met his second wife, Marla Maples, at one of Rice's model searches), Hugh Hefner, Jerry Lee Lewis, and other icons who frequently attended the lavish parties hosted at his Ormond Beach Estate.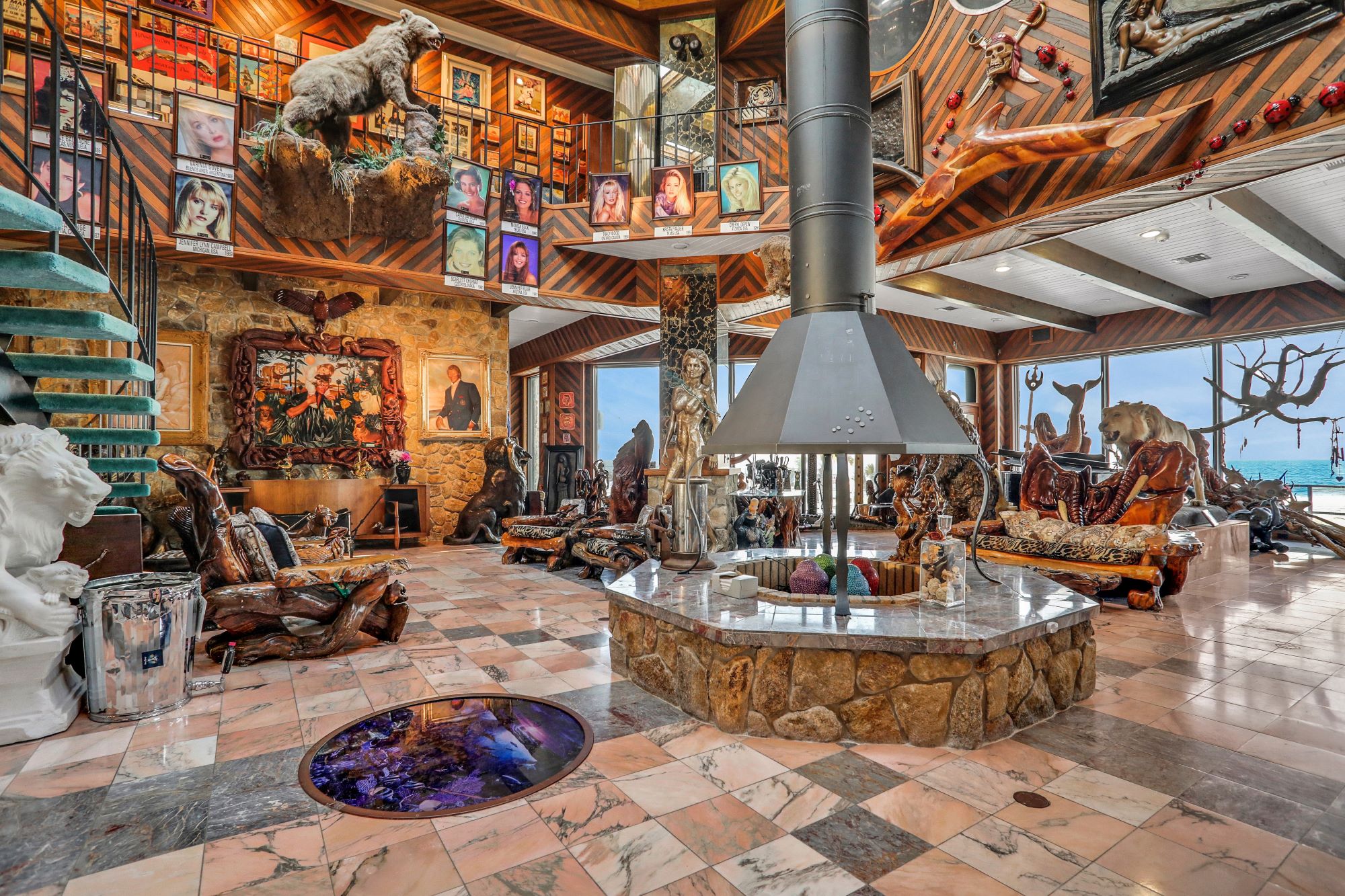 Following Ron Rice's passing, his long-standing oceanfront mansion is now up for sale at a reduced price of $4.75 million. Spanning 12,000 square feet, the luxurious property boasts two outdoor pools, an indoor pool, and an impressive 200 feet of beach frontage, making it an ultimate party palace. The house features distinctive woodwork, expressive wall coverings, and captivating stone accents, creating a striking and unique style. Floor-to-ceiling windows and expansive outdoor decks offer breathtaking, unobstructed views of the pristine Atlantic beach. The mansion also includes two opulent bedroom suites with private balconies, a kitchen with a massive wrap-around bar, a recessed den, a disco dance floor, a spacious formal dining room, and an indoor/outdoor bar and lounge, providing abundant space for entertainment. Found at TopTenRealEstateDeals.com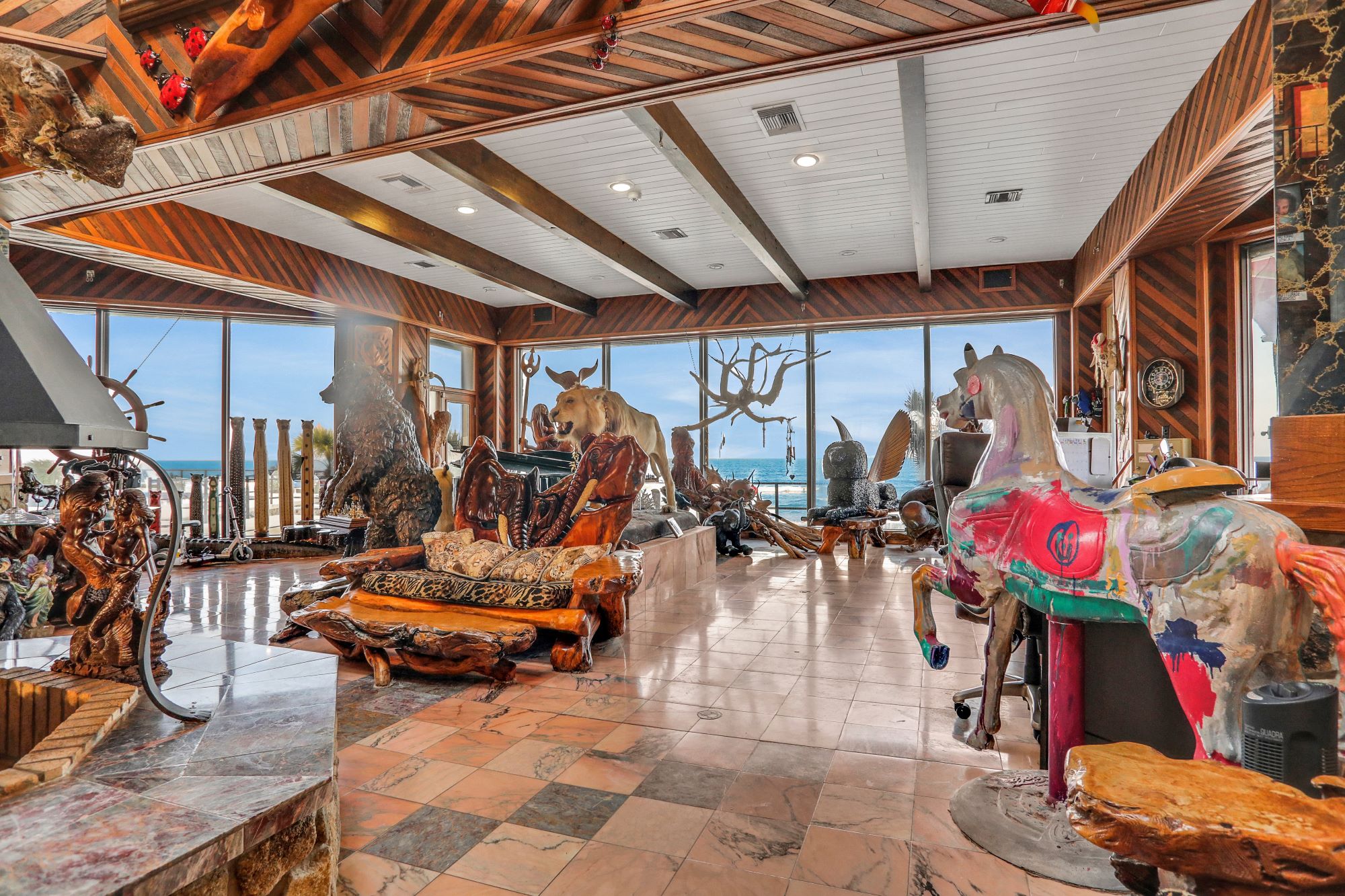 During Rice's lifetime, the mansion was adorned with his extensive and eccentric art collection, including statues of wild animals and framed photos of his bikini models and celebrity friends. He even had a wall of TVs tuned to different channels, powered by the largest satellite dish in Florida, reflecting his love for technology and entertainment.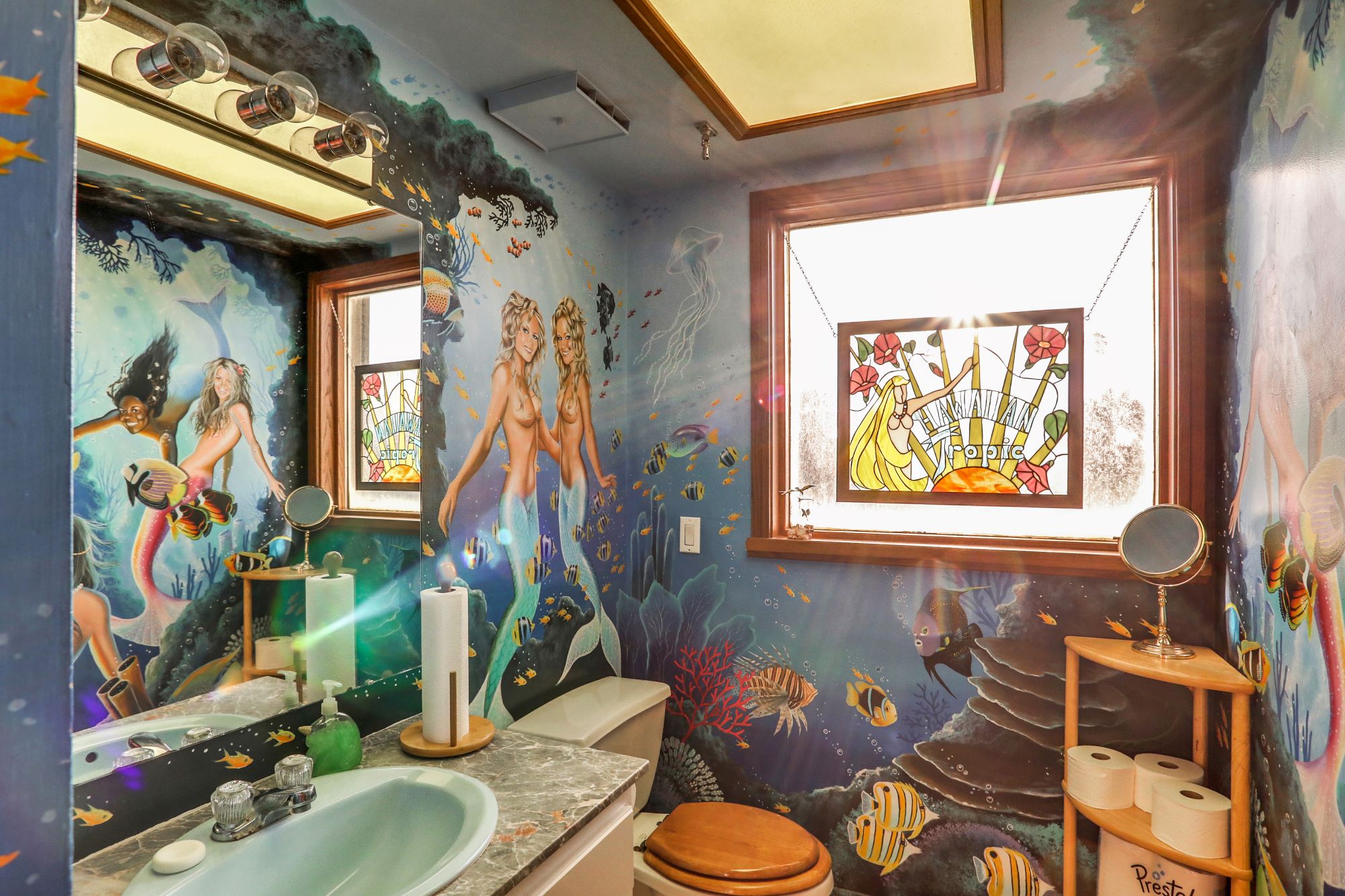 Situated directly across from the Oceanside Country Club and surrounded by other high-end homes, the mansion offers a serene and private setting while being just a few miles north of the lively Daytona Beach. Renowned as "The World Capital of Spring Break" by MTV from 1989 to 1993, Daytona attracts as many as half a million revelers during the event, in addition to 500,000 visitors during its renowned Bike Week, where motorcycle enthusiasts from all over the country gather. The Daytona 500, known as the "Superbowl of Stock Car Racing," draws approximately 150,000 attendees and garners another nine million television viewers. The city's vibrant nightlife includes beach music festivals and DJ performances, offering entertainment all night long. Moreover, the area boasts 23 miles of picturesque beaches, ideal for sunbathing and surfing.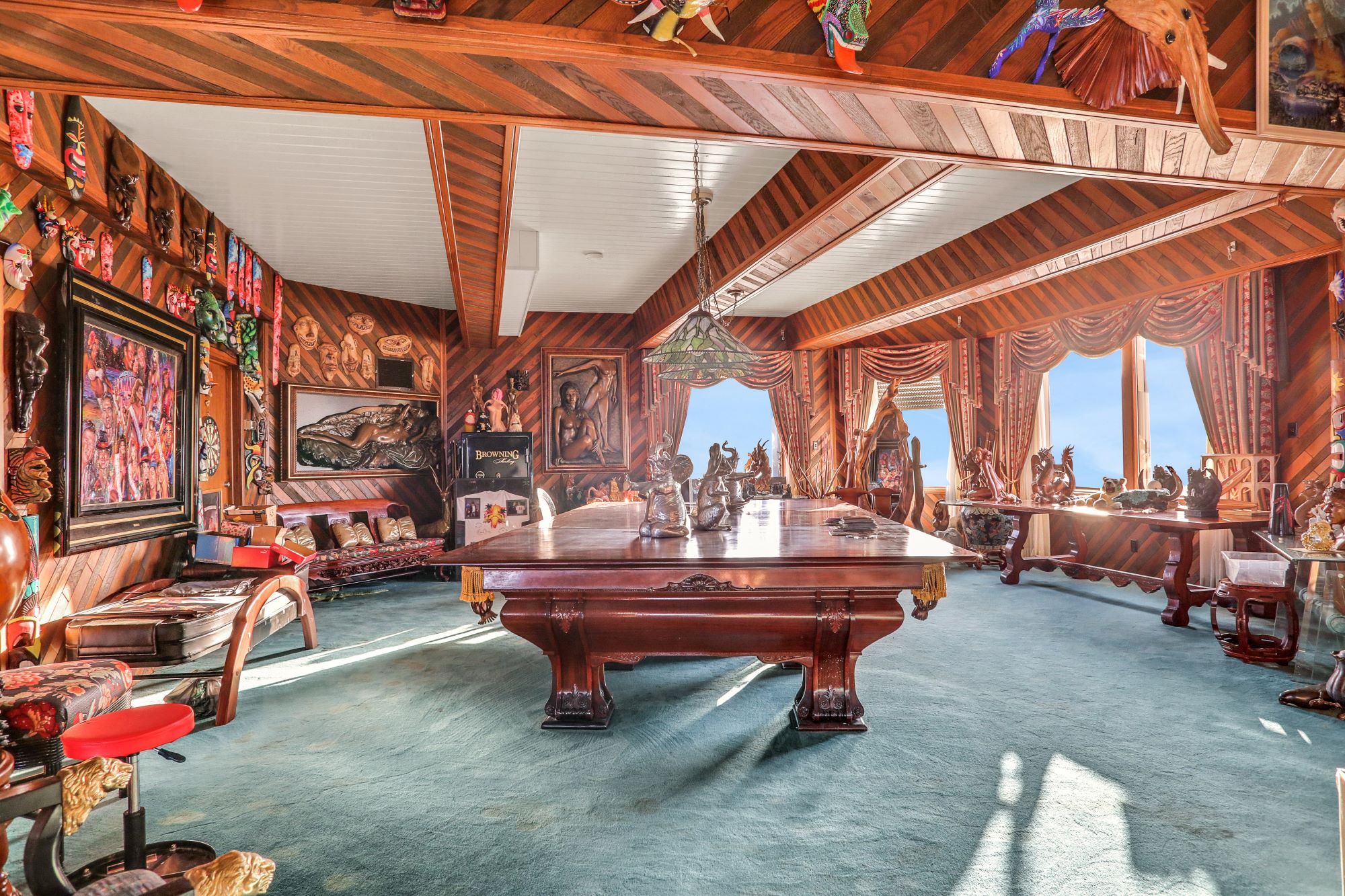 Over the years, several celebrities have also made the area their home, including actor John Travolta, NBA star Vince Carter, Olympic medalist Ryan Lochte, and country star Brian Kelley.
The listing for the mansion is being handled by Bill Navarra of Realty Pros Assured, and the accompanying photos can be viewed on their website.
Source: www.billnavarra.com