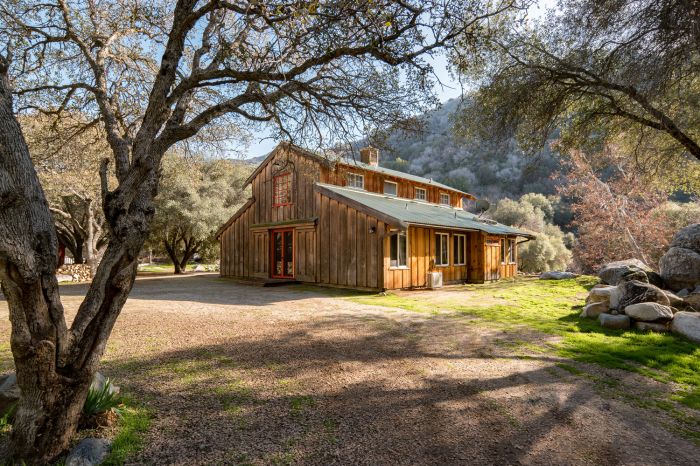 (credit: Wasim Muklashy)
When looking to travel and 'rough it' in the outdoors, not all want to pitch a tent and start a fire from dry brush and a flint. Thanks to the rise of glamping, glamorous camping, people across the country are connecting with nature without sacrificing certain luxurious comforts they have become accustomed to. The term which was officially added to the dictionary in 2016 has skyrocketed the demand for exploring (albeit through a lens), which accommodation site Glamping Hub quickly took advantage of.
Glamping Hub launched in 2014 with just 200 accommodations on its site and has ballooned over the past five years to offer properties worldwide. With more than 33,000 accommodations, their most booked accommodations this year are found in Australia, the US, New Zealand, Slovenia, Portugal, and Morocco. Acting as a third-party platform for owners who decide to feature their property on the site, Glamping Hub acts as a broker connecting the adventurous to their pampered vacation in nature.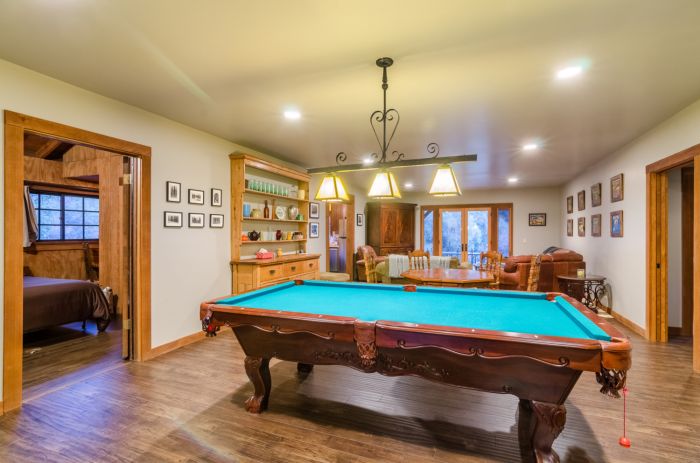 (credit: Wasim Muklashy)
When looking for a break from the hustle and bustle and want to go deep in the wilderness but still have access to WiFi, running water, electricity or other amenities, glamping allows you to enjoy these and more modern amenities along with incredible views, unique structures, and secluded landscapes. A trend that can appeal to virtually all types of travelers, glamping brings you closer to nature and brings four-to-five-star amenities along with. From tree houses, yurts, safari tents, nature lodges, log cabins and many more options, Glamping Hub truly is the one-stop shop for the luxury adventurer.
One of their coveted luxury barn rentals is in Three Rivers, CA, only four miles to the southern gate of Sequoia National Park. The Spacious and Luxurious Barn sits on a 190-acre private wilderness river ranch and features 1,800 feet of private riverfront property along with a walking trail that runs the perimeter of the entire property. The property underwent a complete renovation in 2017 making it a perfect gathering spot for a friend's get-together, family reunion, corporate retreat and more.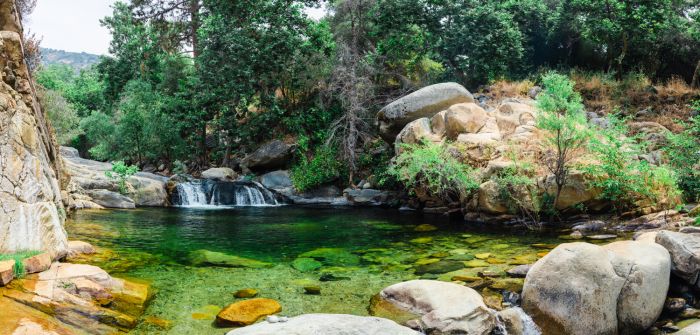 (credit: Blake Andrews)
The active ranch is home to a plethora of animals (all friendly) waiting for you to arrive and say hello. From their two horses and two donkeys that meet you as you drive down the road to the barn, to the peacocks and chickens (feel free to gather fresh eggs from the chicken coop)that roam freely near the barn, the ranch is also a working ranch with cattle.
Able to accommodate up to 16 guests, the barn features four rooms on the bottom floor while its top floor can act as a private apartment. The ground floor of the Barn has five sleeping areas: three bedrooms with queen-size beds as well as one bunk bedroom with a full mattress on top and a queen-size mattress on the bottom. Additional sleeping spaces on the ground floor include a fold-out queen bed in the living room and den with a convertible sofa. Located on the top floor, the self-contained unit consists of one king-size bed and one full bathroom, a private kitchen and living room, nook with a full mattress and a with a balcony overlooking the river.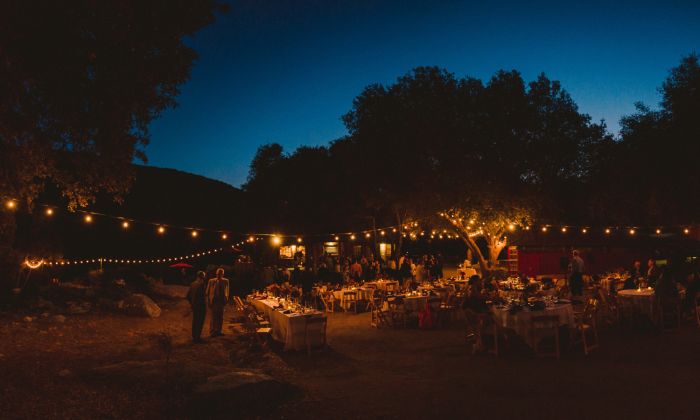 (credit: Derek Lapsley)
Downstairs, there are two full bathrooms, a kitchen, a game room with a pool and card tables, and a flat-screen with DirecTV and a DVD player (TV and DVD player are located upstairs as well). Take advantage of the library of DVDs for guest's entertainment and snuggle up on of their three couches with a warm blanket, also provided. Outside, there are two seating areas that can be used by guests. In the front, their fire pit is surrounded by rustic wooden chairs perfect to relax on a cold evening while reading a book or making s'mores. At the rear of the barn next to the river, there is a large patio with an extra-long bench seating/eating area with a huge eight-foot custom barbecue. Those wanting an authentic sauna experience in the woods are in luck as the sauna can fit around 10 guests which is across the 30-foot bridge, that can be used at any portion of your stay to step away from the cold.
With 24-hour management from their knowledgeable and helpful caretaker, the clean and organized house is perfectly situated with a beautiful mountainous backdrop. Take time to explore the gigantic Sequoia trees or go whitewater rafting down the Kaweah River or get adventurous and explore the Crystal Caves. This unique property is a lovely haven in the middle of a dense forest and allows travelers to rest, recharge and most importantly travel in comfort. It is also popular wedding spot and has hosted weddings where many guests camp around the grounds (they work with a company that can set up luxury tents for overnight guests who don't want to pitch their own tents) with up to 200 campers around their 190 acres.