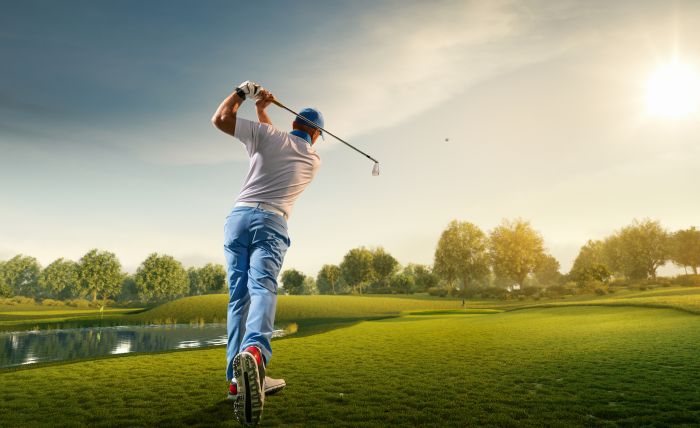 Shutterstock
With a consistent barrage of closures, cancellations and postponements, professional golf may be getting back on its feet. After its pandemic-induced shutdown, the PGA European Tour resumed in earnest with the British Masters starting yesterday. Starting at Close House Golf Course near Newcastle, the tournament is the beginning of what is known as the "U.K. Swing," a series of six events played in England and Wales over the next six weeks. This year, the courses and schedules were all planned with ease and safety of travel for players and employees due to the global pandemic.
While there will be no on-site spectators, precautions will still be in place to ensure those playing and working during the tournament are kept safe. Each venue was designed to be within a three-hour drive of one another, eliminating the need for air or group travel. Additionally, players, caddies and other employees will be tested on arrival with symptom and temperature checks along with antigen tests. All of this will take place before they are allowed on the green.
For some players, this will be an entirely new process, while others that just completed the Austrian Open and the Euram Bank Open over the last two weeks will be used to the new regulations. But of those players, none of the top 100 in the world were in Austria with a prize of only $575,000. And even with the start of the "U.K. Swing" of the European Tour, only one of the world's top 50 players will be participating—Lee Westwood.
"I have played a lot of golf of late," Westwood told The New York Times, "and certainly no one will have played the golf course as much as I have." This year in addition to his game, he'll be hosting the week-long event.
His competition is stunted this year as most of Europe's elite players are in the United States ahead of a World Golf Championship in Tennessee, where the prize totals $10.5 million—more than seven times what is offered at the British Masters. Additionally, the PGA Championship begins in San Francisco on August 6.
But there will still be a few players to watch for. Miguel Ángel Jiménez will also be playing this week, making his 706th appearance on the European Tour, tying the record of Sam Torrance. Additionally, Marcus Kinhult, the 98th-ranked defending champion, is one of only three players inside the world's top 100 featuring this week, along with number 82, Eddie Pepperell.