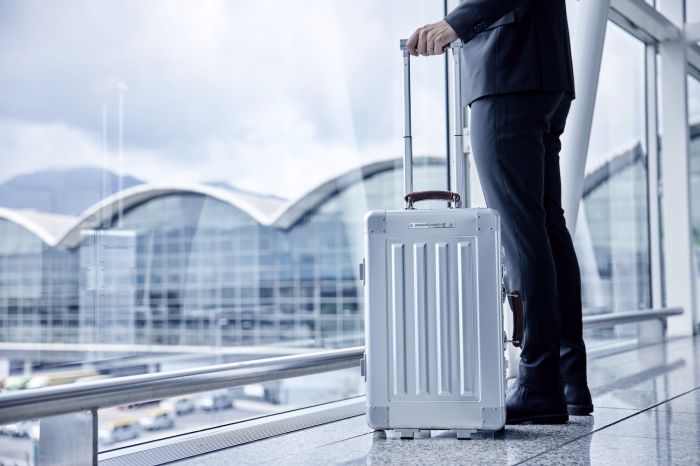 Business and vacation travel is bouncing back big this summer, and so is Sterling Pacific, a Reno, Nevada-based company with 113 years of rich history in the travel sphere.
The company, which recently received a cash infusion by international brand developer Galton Voysey, was originally established in 1907 by the Herz family. Today, Sterling Pacific manufactures full aluminum travel cases using aircraft grade aluminum, patented impact bearing ridges, and full-grain Italian leather handles.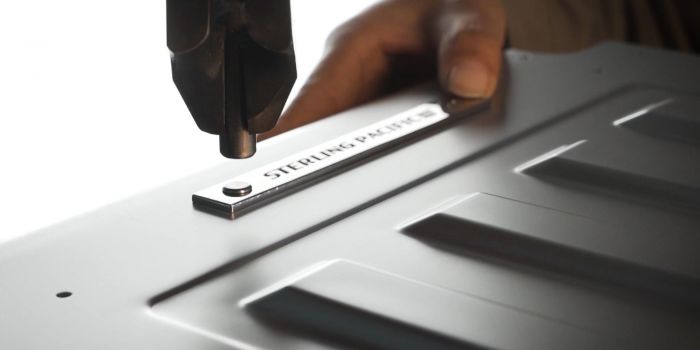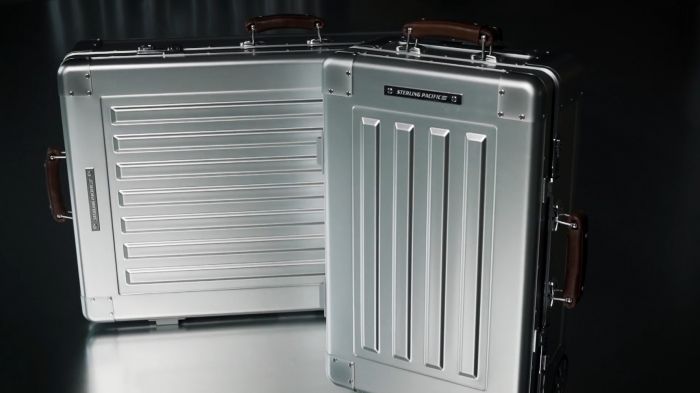 Richard Herz and his sons Carl Otto and Rudolph, natives of Leipzig, Germany, started the company in Nevada at the turn of the last century, after years of world travel. Remembered as true Nevada pioneers, the Herz family built their business, originally named R. Herz & Bro, Inc., to become a local staple over decades.
"The backstory of the Herz family, who traveled through Europe before eventually landing in Reno to launch Sterling Pacific, is a story that really intrigued us," said Galton Voysey in a statement about the company that started initially with a focus on jewelry and watches. "The family built a reputation that lasted generations, developing precision, quality products with unmatched customer service. Exactly the kind of qualities we seek out."
The suitcases, which range in price from $1,295 to $1,795, are the result of a collaborative effort of a team of American and European engineers and designers. No expense was spared and the use of plastics has been minimized. Available options include the 35L Cabin Travel Case for $1,295 and the 80L Check-In Travel Case for $1,795. Product highlights on both include patented impact-bearing ridges on the front and back of the case which are complemented with full-grain Italian leather handles handcrafted from an independent tannery based out of the small town of Chiampo in the Italian region of Veneto.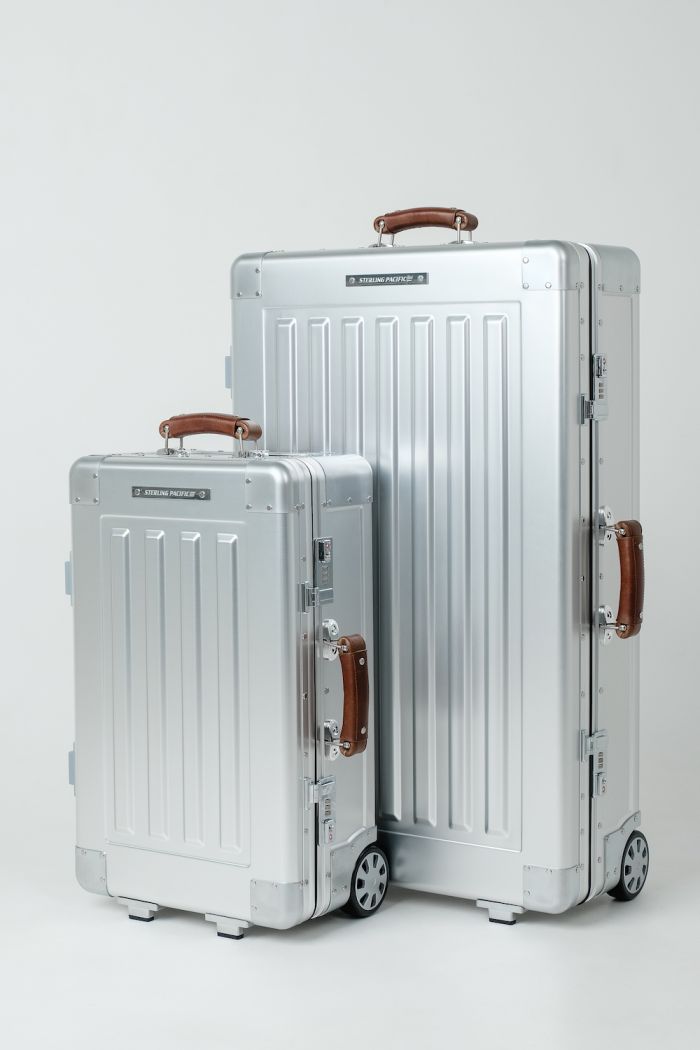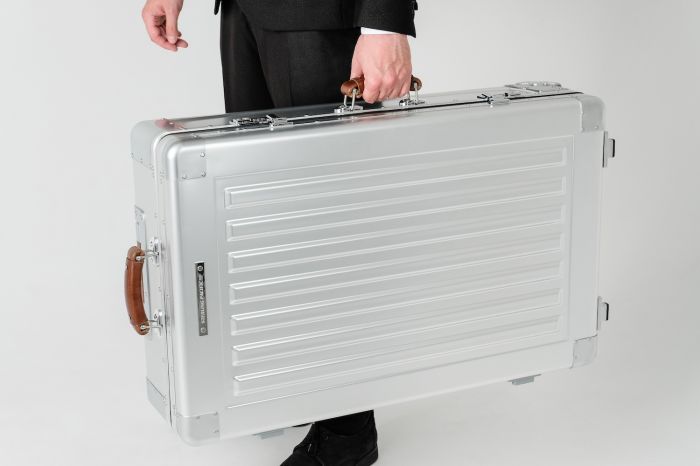 Additional options include:
· Reinforced A380 Aluminum Corners
· SAE 304 Stainless Steel Rivets
· Dual Thru Axle Wheels
· Retractable Full-Aluminum Trolley & Housing
· Double Combination Latch Locks
· Ring Spun Twill Weave Lining
· Repairs, Warranty & Authenticity
· Amenity & Care Kit
And yes, aluminum suitcases are a tad heavier than fabric bags, but for many style savvy travelers, the not-easily-replicated fashionable benefits are worth the weight, as are additional aspects such as better protection for your contents, weatherproof material, easy distinction on the luggage carousel, and size predictability. With a Sterling Pacific aluminum case, you'll never again be told your bag has to be checked because it did not meet size guidelines.
Photos courtesy of Sterling Pacific