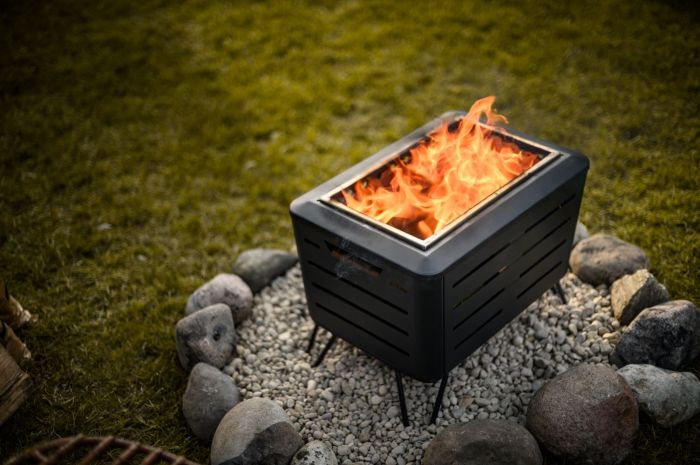 Nick Berard
When it comes to backyard fun this summer, there are several ways to light up the night to transform your home into an outdoor oasis.
Nothing says summer quite like gathering around a fire pit for some after-dinner cocktails. Right now, we are loving Tiki's Portable Fire Pit which is an easy way to create a cozy mood right at home.
The unit is easy to set up and comes with a stand and weather-resistant cover. The built-in handles make it easy to transport while the ash pan makes cleaning up a breeze. What makes this fire pit so unique is its low smoke design with a large flame. You can burn real wood or use their wood packs for an instant flame. Because this model is lightweight and easy for one person to transport, we have also taken this unit with us to the beach, camping and on weekend getaways.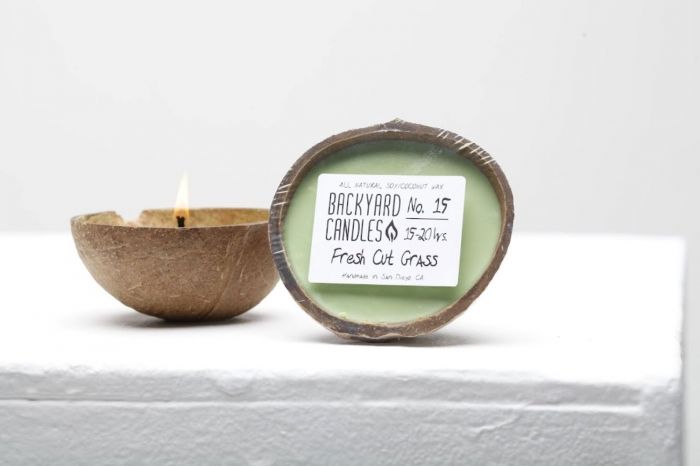 Allison Cervantes
To set the summer mood right at your dinner table, be sure to check out Backyard Candles.
These sustainable, ethically made candles are made using up-cycled coconuts, natural soy/coconut wax, high-end fragrance, and clean burning cotton wicks. From pails, cups and bowls to coconut shells and galvanized buckets, they offer a variety of both indoor and outdoor candles.
They come in delicious scents like Beach at Night, Lily of the Valley, White Birch, Banana Nut Bread, Spring Showers, Magnolia & Peony, Peach Mango, and Bamboo & Coconut. Even better, five percent of their profit is donated to help clean up our oceans and protect coral reefs.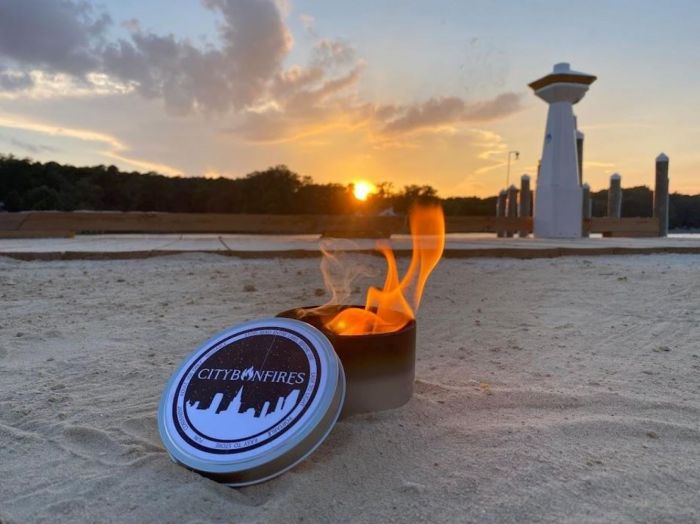 Courtesy of City Bonfires
Speaking of tabletops, if you only have a small space available for an outdoor celebration, try out City Bonfires.
These personal, portable fire pits are designed to elevate any mood. Whether you are preparing for a romantic evening with your significant other or looking to gather the entire family around the table for some fun, these adorable tabletop bonfires are another way to enjoy a fun time outside.
We love the City Bonfire + S'mores Kit, which comes with a portable fire pit, eight graham crackers, four jumbo marshmallows and a chocolate bar to you can create your own tableside s'mores.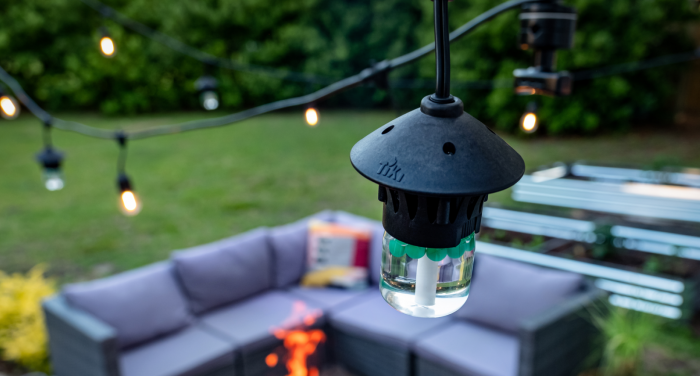 Courtesy of TIKI Brand
To create the perfect outdoor ambiance, be sure to check out BiteFighter String Lights. Each 36-foot strand includes 12 LED lightbulbs and three repellent pods that should last the entire mosquito season. (Season is assumed as 200 hours or 90 days on average with use of 2.4 hours per day). The lights are designed to not only provide a protection zone of up to 330 square feet, but also offer a beautiful ambiance.
You should start by hanging them no higher than 10 feet from the ground and turn it on about 15 minutes prior to going outdoors so it creates protection. The good thing about the repellent is it can be used day or night with the quick flip of a switch.