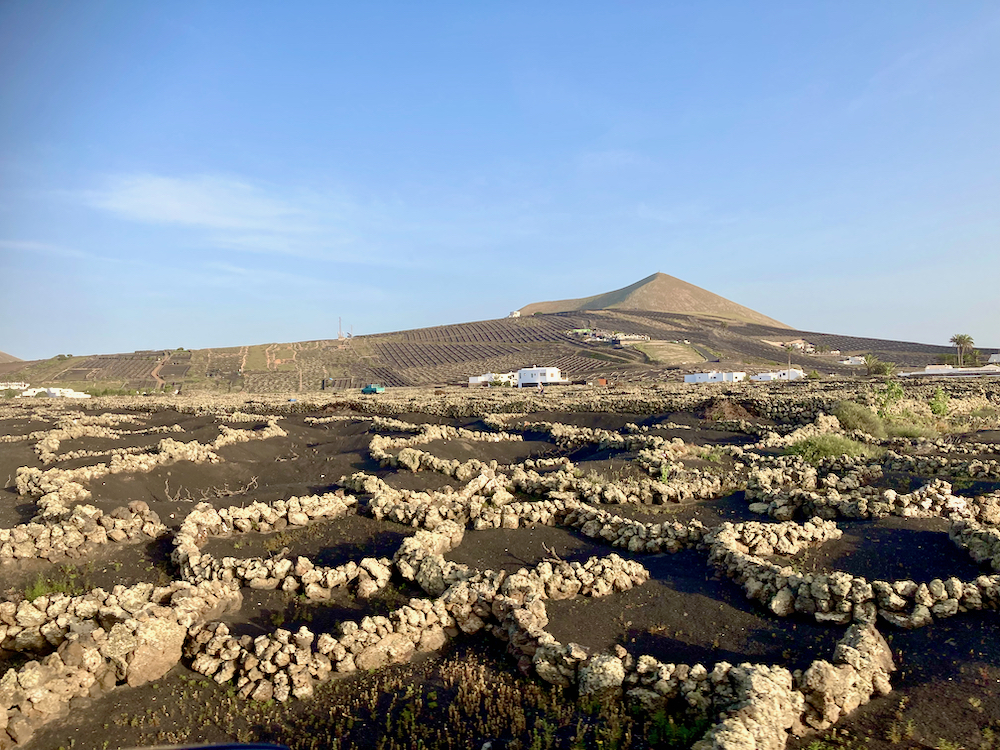 Columbia Hillen
Lying seventy miles off the west African coast with dazzling sunshine and a moon-like landscape that is home to around two hundred extinct volcanoes, Lanzarote is a World Biosphere Reserve that has attracted tourists for generations.
Here are some reasons why the most eastern of the Canary Islands in the Atlantic Ocean is worth a visit.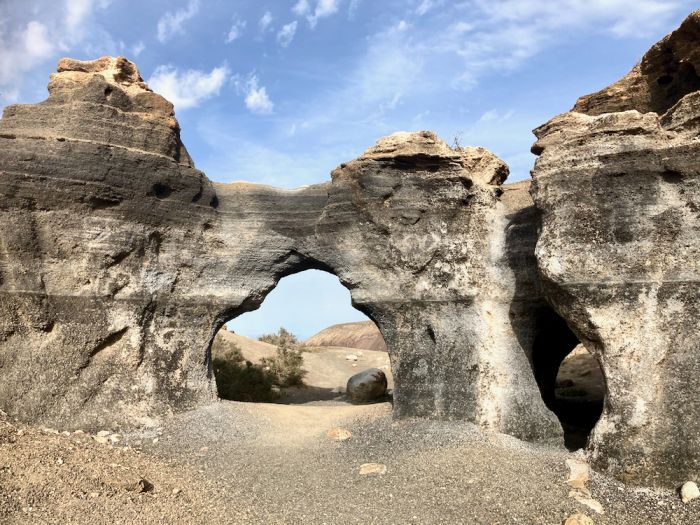 Columbia Hillen
Stunning volcanic landscapes
Being on a major fault line, the African Plate, Lanzarote has experienced many volcanic eruptions transforming its landscape into one of deep craters and stunning patterns of multi-colored rocks, especially red basalt.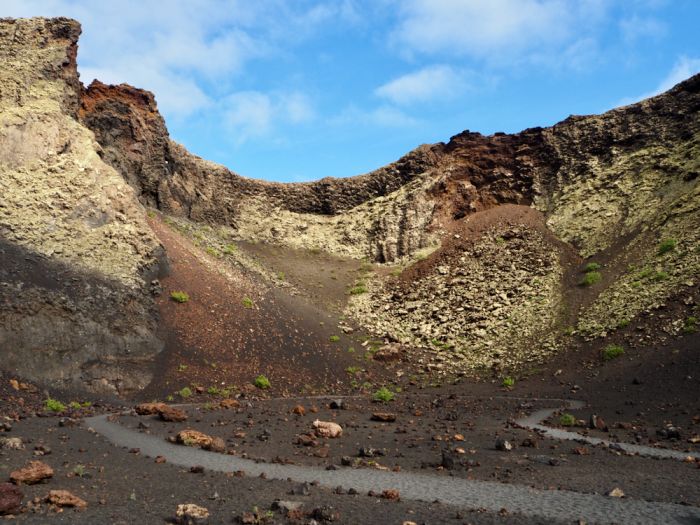 Columbia Hillen
Hiking paths have been designed around some of these long dormant volcanoes, allowing visitors to stroll inside the open craters and imagine what they were like when once active and powerful and spewing forth streams of molten lava down their sides. One such volcano is La Caldera Los Cuervos, the first to erupt on the island in 1730, its activity lasting six years. Located in Timanfaya National Park, it was one of the sets for the Marvel movie, The Eternals. A circular 3-kilometer path winds its way through a flat volcanic landscape known as 'malpa' to the volcano crater itself.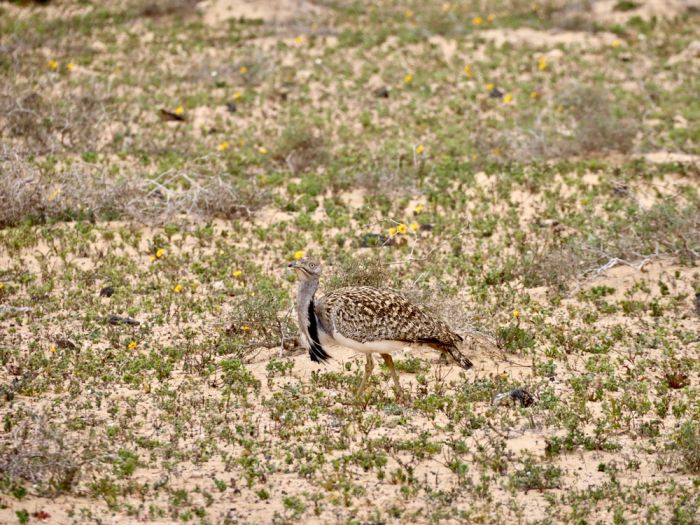 Columbia Hillen
Diverse wildlife
This Spanish-owned island is home to abundant wildlife including around 40 different bird species, many in a central desert area known as El Jable, a derivation of the French word for sand, 'sable.' The name refers to 'shifting sands,' meaning the desert is made up of fragments of organic material such as molluscs and calcareous algae carried by marine currents and prevailing trade winds to form the intriguing landscape.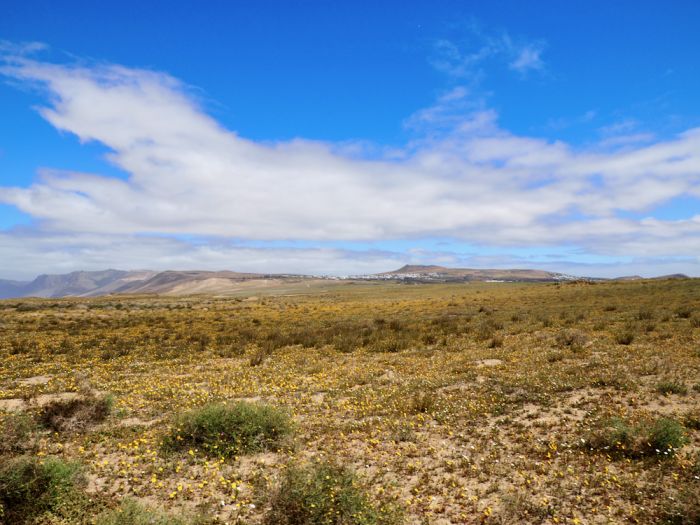 Columbia Hillen
To educate people about our feathered friends and other creatures such as bees, woodlice and dragonflies, a conservation group, DesertWatch, organizes a variety of activities including eco-friendly tours, regular environmental clean-ups and an impressive education program with guest speakers for both children and adults. It also offers volunteer days where residents and tourists find out first-hand about local nature.
Carmen Portella (right) and visitor. Photo by Columbia Hillen
"We're fortunate to have such a wonderful array of wildlife and birds such as bustards, Egyptian vultures, stone curlews and ravens on the island," said Carmen Portella, a walking and nature guide. "Being under the sea for thousands of years, the sand is rich in fragments of shells, corals and other organic materials which help plants thrive and attract birds that have adapted to the harsh conditions. But we need to maintain a safe, friendly habitat for them. Otherwise some species could become endangered."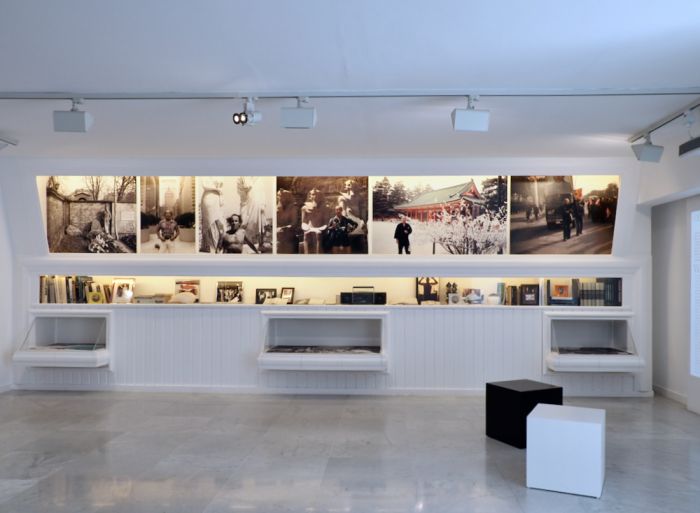 Columbia Hillen
Art and Culture
Probably no person is more famous in the cultural world of Lanzarote than artist Cesar Manrique.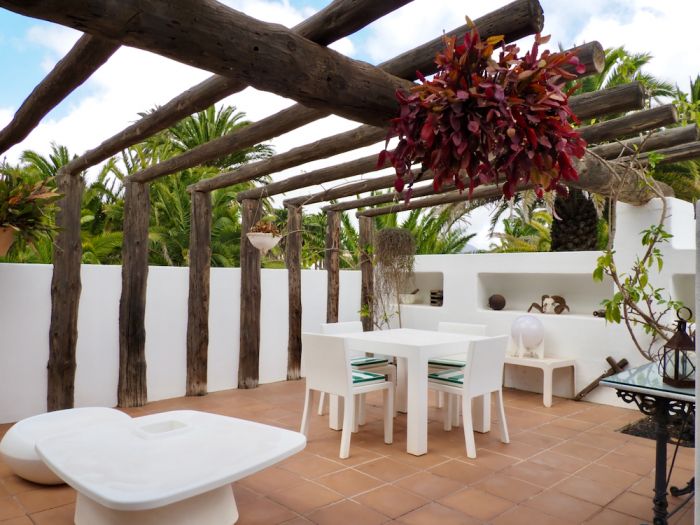 Columbia Hillen
Painter, architect, designer, town-planner and environmentalist, Manrique converted volcanic forms into unique pieces of art in harmony with their natural surroundings. His impressive wind chimes, mobiles and stunning sculptures can be seen over the island. Such was his influence over the regional council, no building – except church towers – could be taller than a palm tree. He also forced the ban of roadside hoardings and tipping of rubbish and electric cables which had to be laid underground.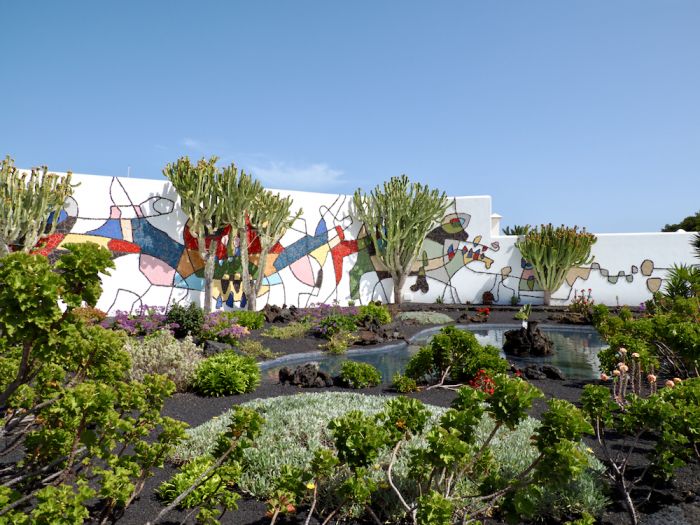 Columbia Hillen
The César Manrique House Museum, located in a handsome palm grove in the picturesque village of Haria, grants insights into the personality of this multi-talented artist. The rooms where he lived are filled with personal belongings, paintings, pottery and ceramics. His studio has been conserved as it was when he died thirty years ago, with tables laden with drawings, easels and unfinished artwork.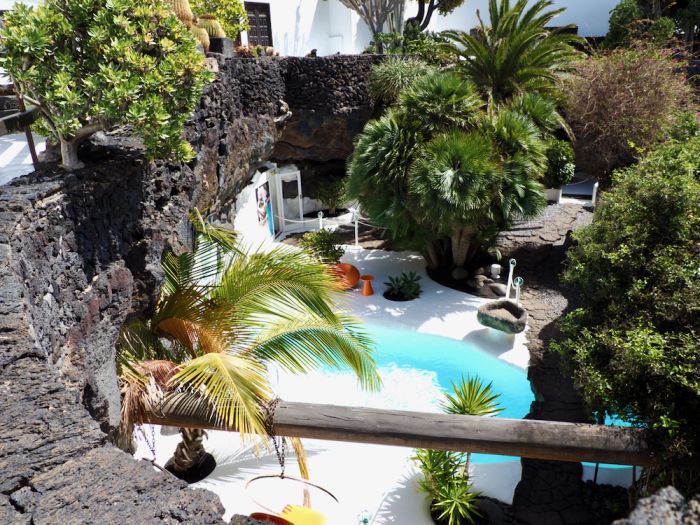 Columbia Hillen
It is also worth visiting the César Manrique Foundation in the village of Tahiche. Built on petrified lava, the building is a work of art in itself, an other-worldly fusion of architecture and nature. The lower floor comprises five volcanic bubbles interconnected by tunnels excavated in the stone with a discreet swimming pool. Throughout the house are numerous examples of Manrique's artwork as well as those by Picasso, Tàpies and Joan Miró, plus an assortment of eclectic objects from gourds hanging off a fig tree to metallic sculptures, wigs, dolls, books, mannikins, bones and skulls.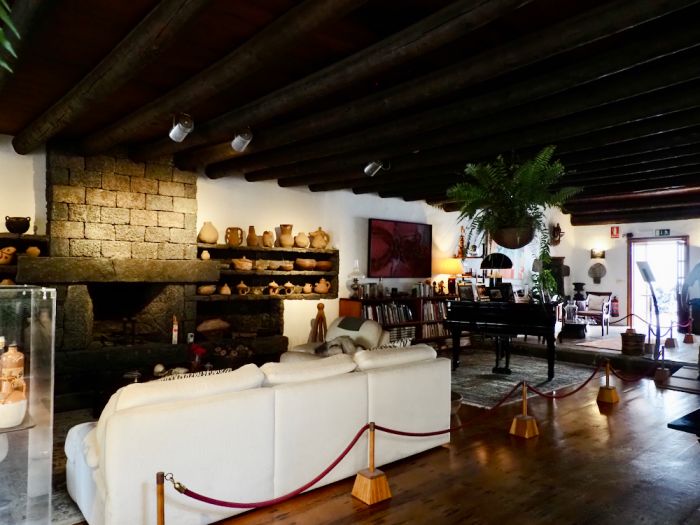 Columbia Hillen
You can also listen to interviews with different people who worked with Manrique and see photographs of him with celebrities such as Nelson Rockefeller and singer-dancer-actress Josephine Baker. Videos show him as an avid protestor against unregulated tourism development which he believed was destroying Lanzarote's landscape.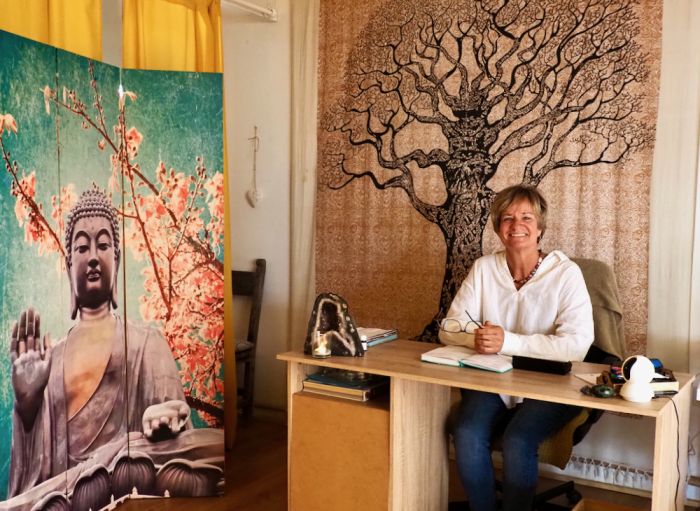 Columbia Hillen
Rest and relaxation
When Sandra Mouras arrived in Lanzarote from France at age 21 for surfing lessons, little did she know she'd still be on the Canary Island more than 25 years later and own a popular massage therapy center, 'Global Massage.'
Located in Costa Teguise beside an herbal store, a stone's throw from the beach, Sandra has four well-designed treatment rooms including one for couples. Keenly interested in the health field, Sandra has undergone training in a wide range of specialized treatments, from foot reflexology to chakra balancing and hot stone and sports massages. Her local and multi-national clients range from stressed-out business leaders to people of all ages with joint and muscle problems.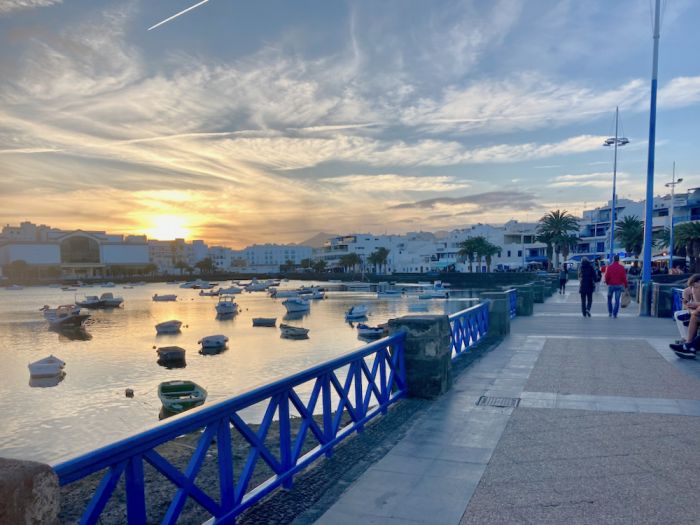 Columbia Hillen
Market Days
Every Saturday, stalls fill the promenade of Charco de San Ginés, a lagoon of natural seawater in the heart of Lanzarote's capital, Arrecife, surrounded by beautiful white fishermen's cottages and sometimes referred to as the 'Venice of the Atlantic.' The promenade is lined with palm trees, small bridges, cafés, restaurants and souvenir shops.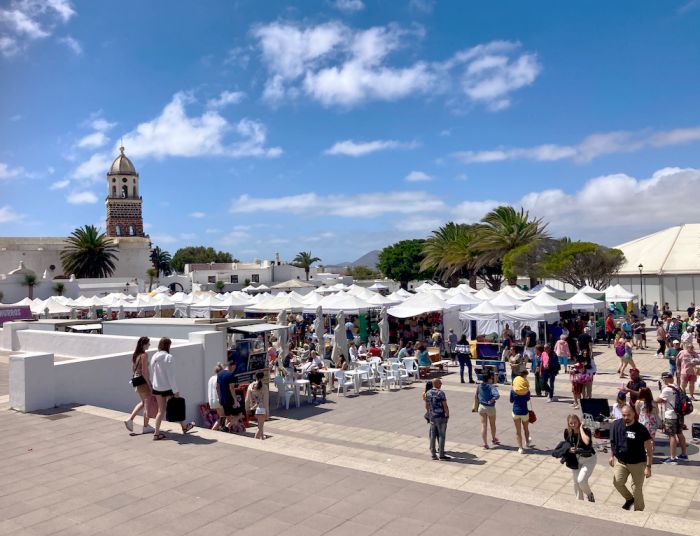 Columbia Hillen
Sunday afternoon in the town of Teguise is an enjoyable experience with traders offering a variety of goods including mostly cosmetics, clothes and local foods, some of the tastiest being home-baked desserts and pies.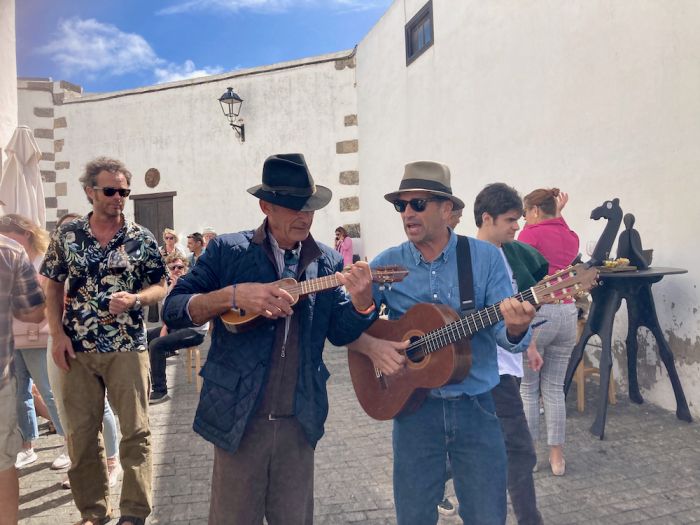 Columbia Hillen
Afterwards, head to Pintxos, a short walk away, tucked along a narrow laneway. Both a shop and a bar serving traditional homemade snacks. A high-spirited crowd gathers here and it sometimes hosts lively music outside in the sunshine. You can sample some of the native wines here or at the vineyards scattered across the island, the plants nurtured in small volcanic craters.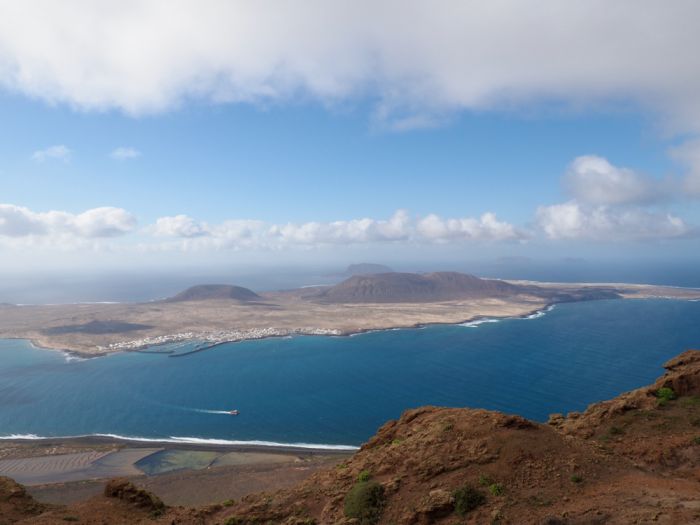 Columbia Hillen
Panoramas
Head to the northernmost part of the island, to the 15-kilometer-long Famara Cliff, comprised of basalt tubes from volcanic eruptions millions of years ago.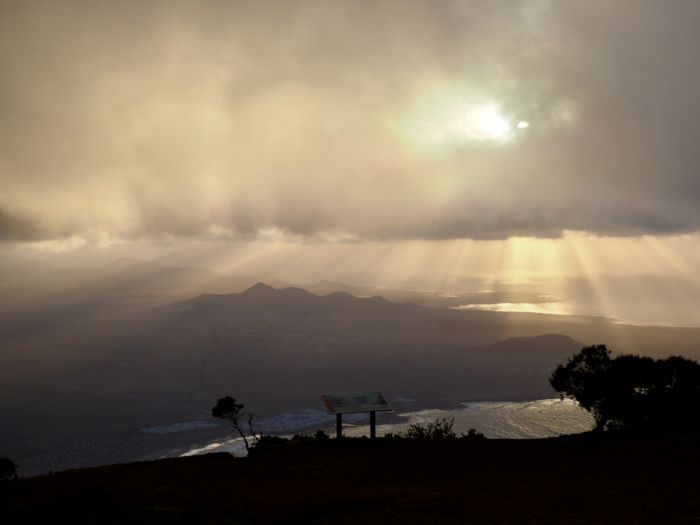 Columbia Hillen
Here you'll enjoy gorgeous views over neighbouring islands of the Archipelago Chinijo, including thebiggest, La Graciosa, separated from the mainland by a narrow stretch of seawater known as 'El Rio' (The River). Below are the 'Rocks of Hell.' Look out for El Bosquecillo, a small recreation area seven kilometers from Haria.