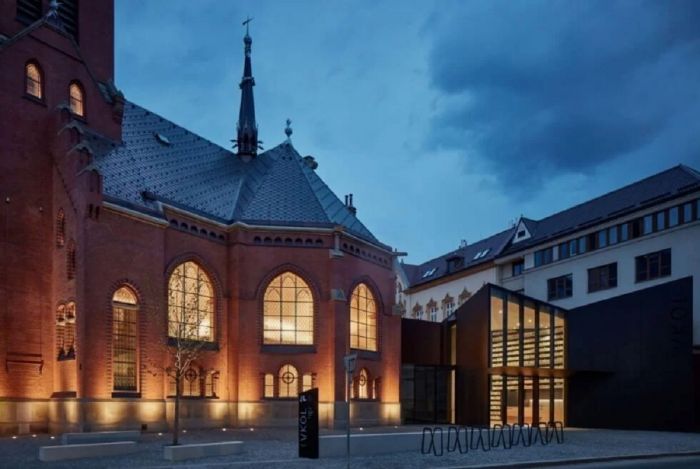 Images courtesy of Atelier-r

From JustLuxe Content Partner MensGear
Czech studio Atelier-r is bringing back a piece of history to Olomouc, the Czech Republic with the reconstruction of the historical Red Church, which was built in 1902.
The building was in very bad condition when its owner, Olomouc Region, decided to free up the church from being used as a book warehouse and turn it into a cultural hub for smaller concerts, public readings, lectures, or art shows.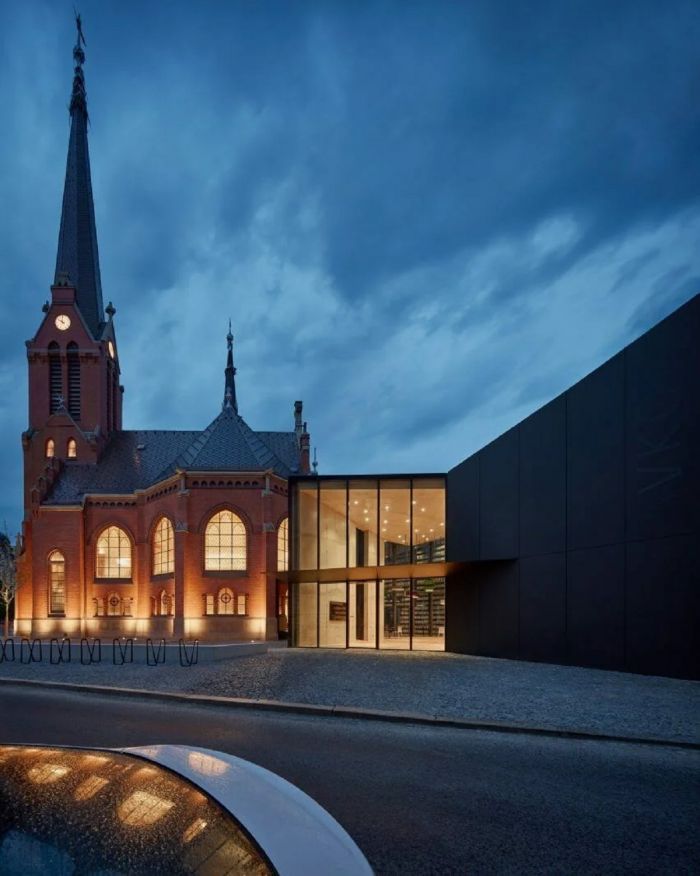 Additionally, it will be used as an information center for the Research Library and Olomouc Region.
Atelier-r had to strengthen the foundations and completely redo the floors including the layers all the way down to the terrain base. The team also had to fix the damp and salty masonry, the stucco, and the plaster, clean up and fill the gaps in the facade cladding.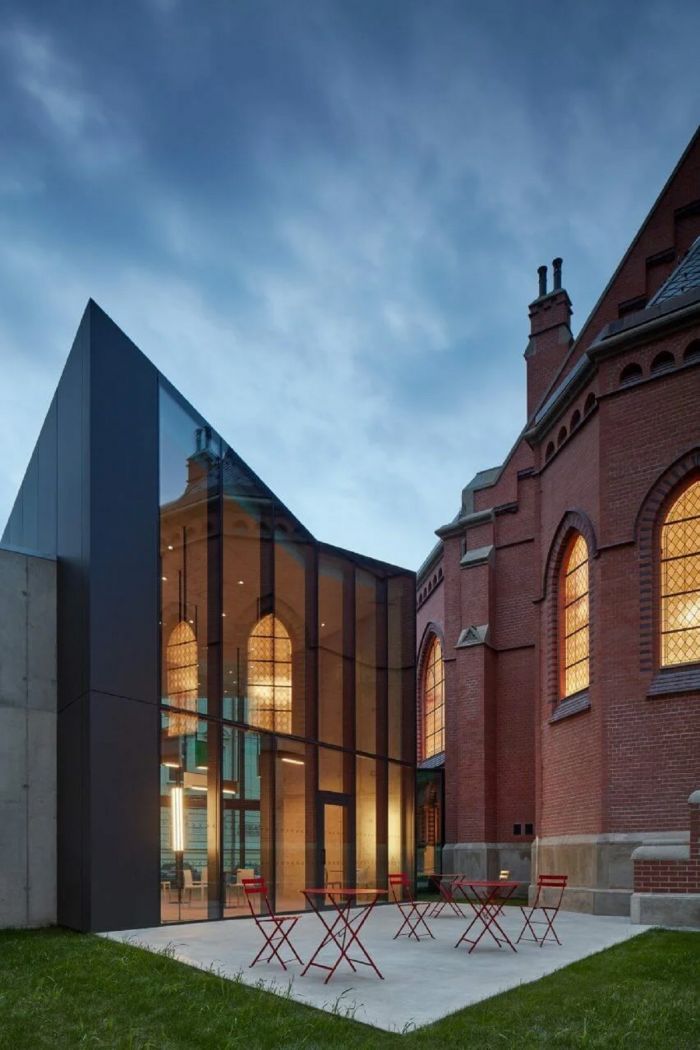 The studio also had to completely makeover the roof and build it with copper squares that copy the same shape and format as the original. Then they had Olomouc sculptor Jan Dostal create contemporary artifacts to replace the damaged authentic decorative elements.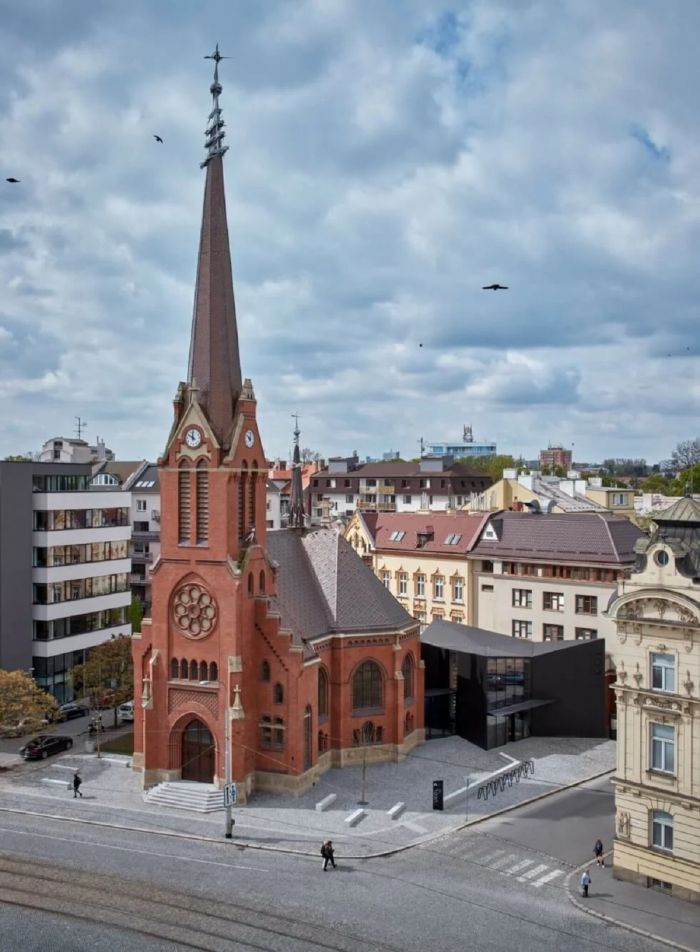 The team then added a new crystal-like mass that links the Red Church and the library directory and it would serve as the new cultural and social functions. The two share an entrance hall with a reception and a café.
The new volume respects the Bezrucova Street line and responds to the neo-Gothic shape, volume, and layout of the Red Church.
Its floor plan is a copy of the church floor plan and the walls and the rooftop are in matte black aluminum. The common space around the church now hosts a piazza with seating arrangements and greenery where it once had a fence.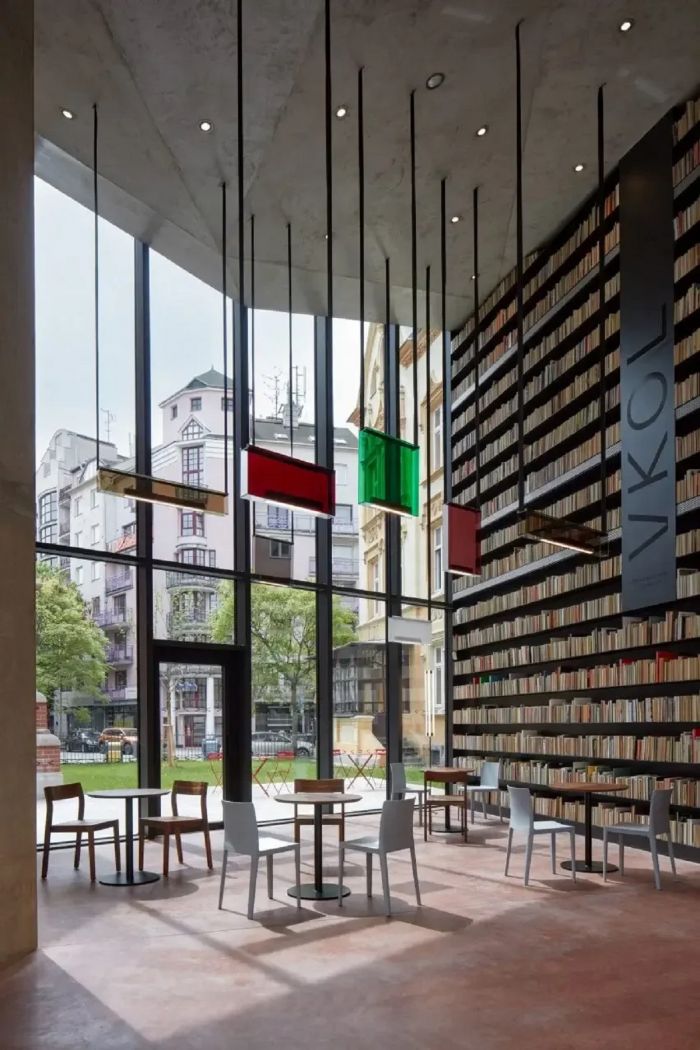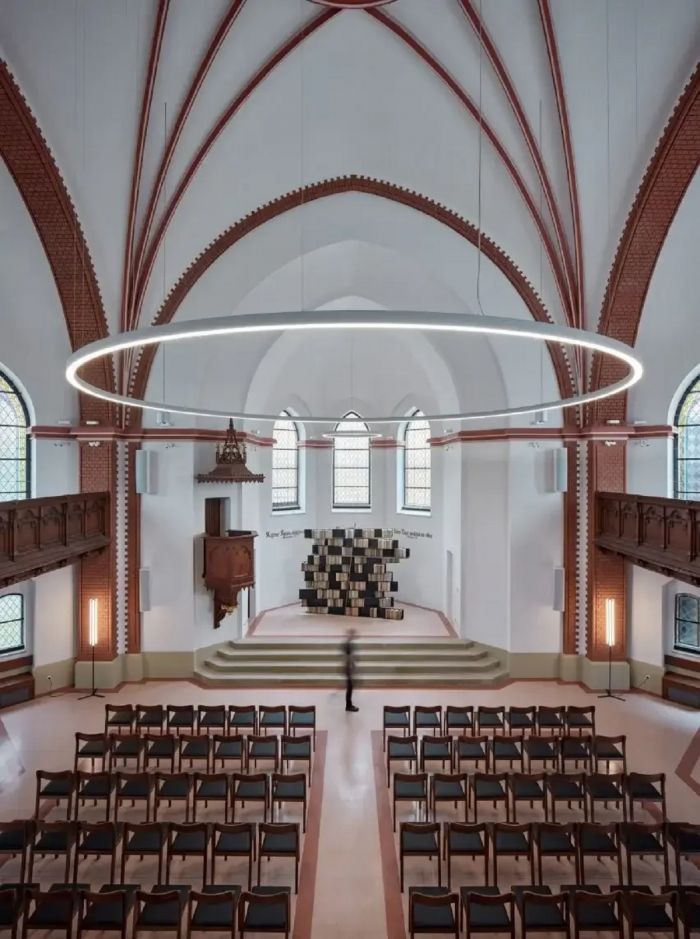 More From MensGear: