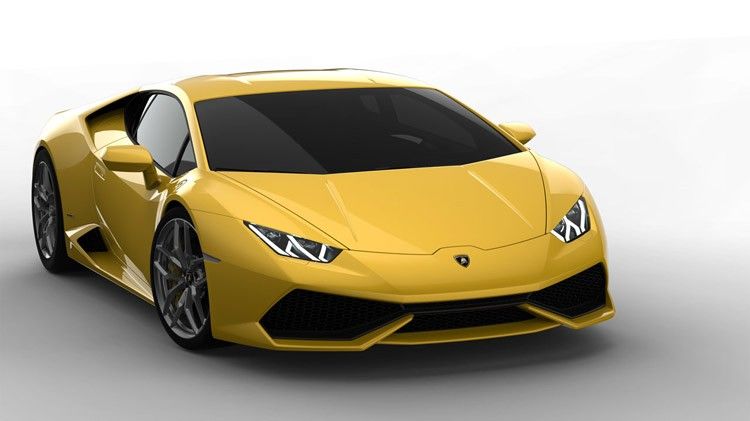 Photos Courtesy of Lamborghini
Lamborghinis don't typically sell in large numbers. Their high prices and limited availability ensure their exclusivity and exotic stature. But in such a rarified breed, the Gallardo was by far the auto brand's most successful model. Over the course of its ten-year life-cycle, the factory in Sant'Agata Bolognese built over 14,000 of them before Lamborghini retired the Gallardo forever. And this is its replacement.
Called the Huracan, the new "baby Lambo" shares its predecessor's basic specifications: a 5.2-liter V10 sits behind the two-seat cockpit and drives all four wheels. Only in the new Huracan, it produces 610 horsepower and 413 pound-feet of torque and comes mated to a seven-speed dual-clutch transmission instead of the clunkier e-gear transmission in the outgoing Gallardo or the contrived ISR transmission in the larger Aventador.
On the other side of the power-to-weight ratio, Lamborghini has used a combination of aluminum and carbon-fiber construction methods to keep the curb weight down to 1,422 kilograms (3,135 pounds). The lightweight construction helps the new Raging Bull reach 62mph in just 3.2 seconds and on to a top speed in excess of 200mph to make the Huracan one of the fastest cars on the road. Carbon-ceramic brakes help keep the power in check, and the electronics can be shifted between Strada, Sport and Corsa modes depending on how aggressively the driver wants to push it.
Like its stablemates and recent predecessors, the Huracan takes its name from a Spanish fighting bull. Huracan fought for the Conte de la Patilla in Alicante in the late 1800s, going down in history as one of the fiercest of its kind.
The Lamborghini Huracan is set to make its public debut at the 2014 Geneva Motor Show this coming March, after which the first examples will begin deliver in the Spring. Although exact pricing has yet to be announced, the Gallardo it replaces started just under $200k, and we wouldn't expect the Huracan to veer to far from that price point.