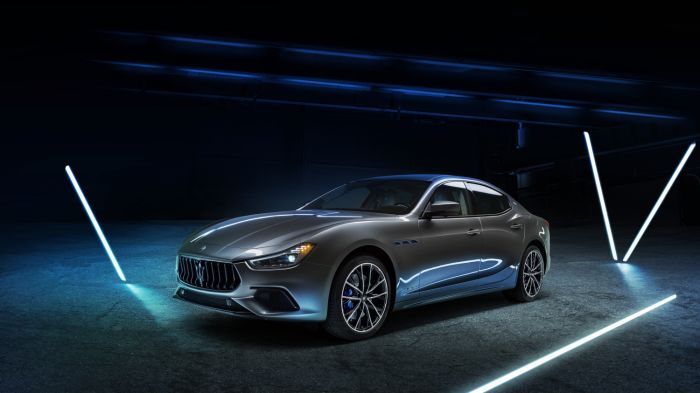 Maserati.com
When you hear the name Maserati, you probably start picturing sleek, sexy sports cars with incredible power — and you wouldn't be far from reality. Maserati is a brand known for creating some of the most powerful and expensive supercars in the world, but it's not a name you would normally associate with efficiency or sustainability. Maserati engineers are hoping to change that image with the introduction of their first-ever hybrid model. What can we expect to see from this car?
Introducing the Ghibli Hybrid
Earlier this month, Maserati announced their plans to release a hybrid, and now we have a name to put to it — the Ghibli. It will come with a 2.0L four-cylinder engine, an electric supercharger and a 48-volt hybrid powertrain. That might not sound like much when you're thinking of the great and mighty Maserati supercars, but it still produces a respectable 325 horsepower and 332 lb-ft of torque.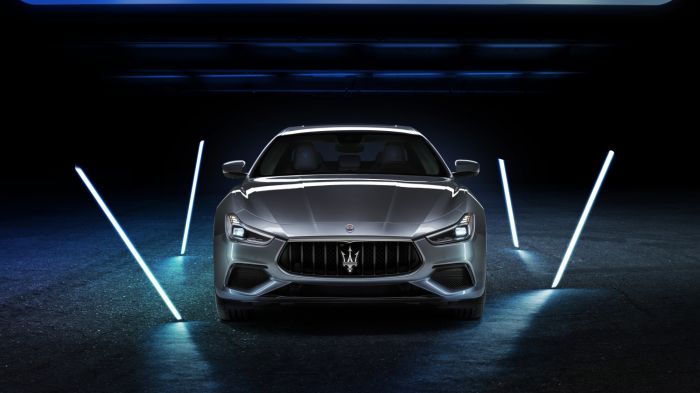 Maserati.com
You'll see this hybrid sprinting down the highway at a top speed of 158 mph, and it can accelerate from 0 to 60 in 5.7 seconds, according to a press release from Maserati. It's lighter than the diesel version of the Ghibli by 176 pounds and handles better due to the additional weight of the battery pack that sits in the rear of the vehicle. The hybrid will get an average of 33.2 miles to the gallon.
Maserati and the Age of Electrification
This particular model tends to be the brand's test subject for all sorts of new things. In 2013, the Ghibli became the brand's first diesel, and now, it's the first Maserati hybrid. The Ghibli won't be the last Maserati to offer an electric or hybrid drive train. In fact, if their plans come to fruition, every single model in Maserati's fleet will have a hybrid or fully electric option by 2023. The Ghibli is just the first, launching the brand headfirst into the age of electrification.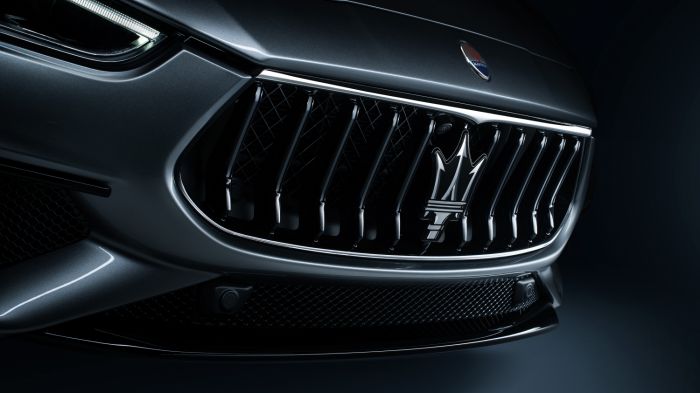 Maserati.com
Next, they're planning to make the jump to a fully-electric drivetrain, with new incarnations of the GranTurismo and GranCabrio scheduled to roll off the assembly lines for the 2020 model year.
Transitioning to a Mild Hybrid
Instead of opting for a plug-in hybrid like many industry experts expected, Maserati decided to use what they call a "mild hybrid" drivetrain. The goal of this hybrid is to reduce fuel use and improve performance. Instead of plugging the Ghibli into the wall, the mild-hybrid system captures kinetic energy that it generates while in motion and braking. Instead of letting this energy go to waste, it stores it in the battery to improve the vehicle's fuel economy.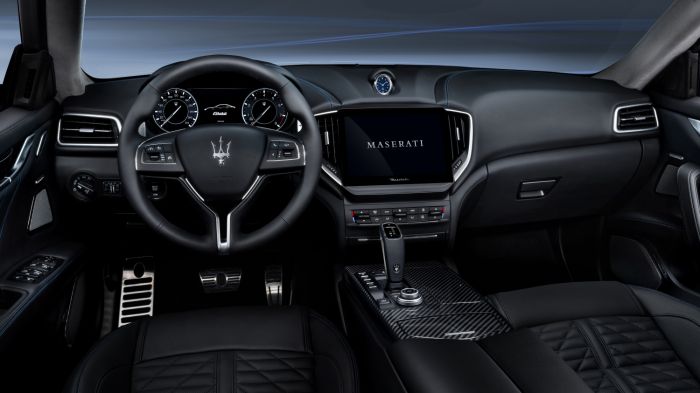 Maserati.com
You won't get the massive fuel economy boosts that you might see in a more traditional plug-in hybrid, but the Maserati Ghibli does not disappoint. It even has resonators, so you'll get to hear that iconic Maserati roar. By the sound of it, we doubt that you'd be able to tell you're driving a hybrid!
Bringing a Ghibli Home
Right now, we're not sure if we'll see the Maserati Ghibli in the states, or what it might cost. The standard 2020 Ghibli, which you can buy in the U.S., starts at just under $70,000. That is surprisingly affordable for a Maserati, but we're expecting the Ghibli Hybrid to cost significantly more if the Italian automaker decides to bring it to this side of the pond.
It'll be interesting to see what Maserati can do with a fully-electric drivetrain when they make the jump to the GranTurismo and GranCabrio next year. Electric systems can produce more horsepower than traditional internal combustion engines. Wouldn't it be interesting to see Maserati or another supercar brand build an electric car that is too powerful to be street legal? Only time will tell how the Age of Electrification will treat Maserati and other luxury car brands, but we're excited to see what the future holds.