Jacksonville's Brumos Collection Takes You on an Amazing Drive Through Automotive History
When you ask Brandon Starks what the Brumos Collection is, he'll tell you it's not a museum because, as he says, "It feels like museums are where things go to die." And while many of the cars in the Brumos Collection are certainly old—the oldest is an 1894 Peugeot Type 5—they have plenty of life left in them.
"These cars were never meant to be static things," says Starks, executive director of the Brumos Collection, which reopens January 21 after a COVID-related closure following its initial opening early last year. "They were meant to drive and most of what we have are race cars, which were meant to be the fastest of their kind when they were made. And so we see it as a very important part of what we do to keep them operable and to take them out, so people can hear them and experience them."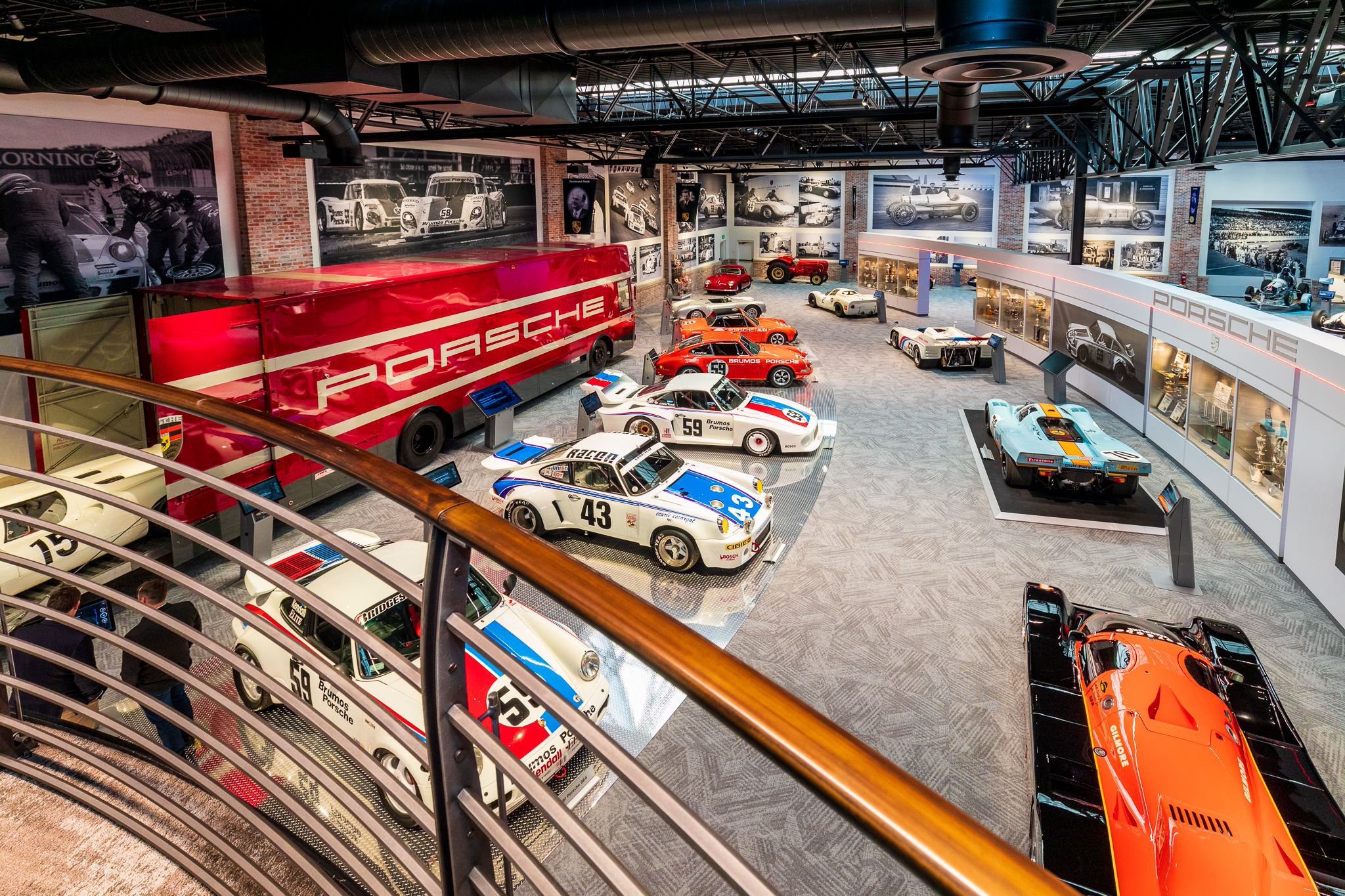 The Brumos Collection includes about 65 cars and it is indeed an experience. The design of the 35,000-square-foot, two-story facility was inspired by a Ford assembly plant in downtown Jacksonville that operated from 1926 through the mid-1950s. Set up to be more of an experience center than a museum, the building showcases some 40 cars at any given time, each with interactive digital kiosks, with cars ranging from a 1926 Ford Model T in the lobby to a 2017 Porsche 911 GT3 RSR that Porsche raced as a tribute to Brumos in 2019.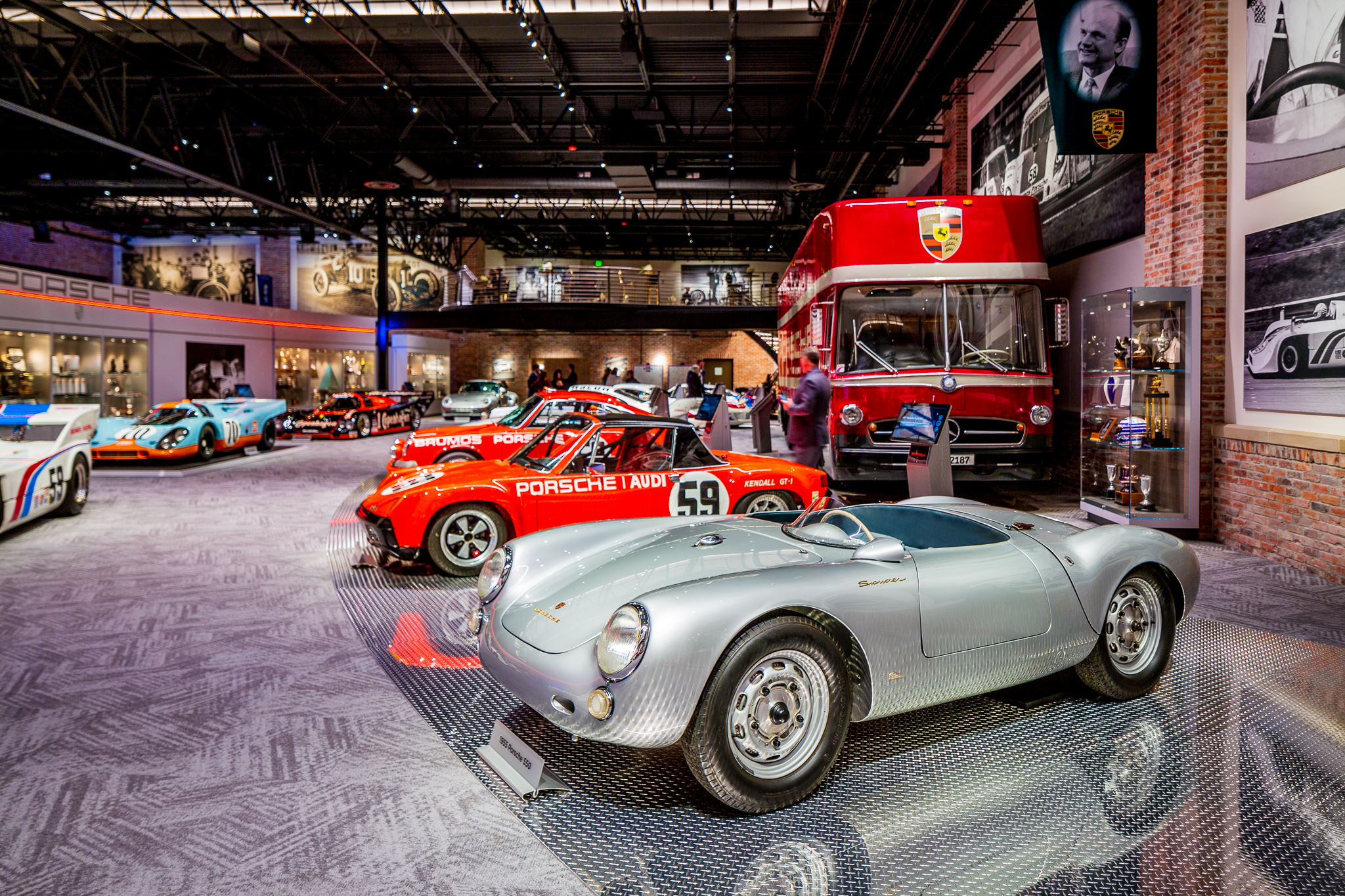 The Brumos lineage goes back to 1953 and a man named Hubert Brundage, who started Brundage Motors as an import business to help fund his amateur racing habit. (Communicating at the time via Telex machine, Brundage would abbreviate Brundage Motors as Brumos and the name stuck.) He initially imported Volkswagen cars and then Porsche cars and became a Porsche dealer. The company evolved to include a few dealerships and a Brumos racing team. After Brundage died in 1964, a racecar driver named Peter Gregg purchased the company from the Brundage family and started making a name for Brumos in the racing world, whose fame grew further when Gregg teamed up with racing legend Hurley Haywood. The duo went on to win major races in the 1970s, including 24 Hours of Daytona four times, behind the wheel of Porsches with Brumos liveries. The racing team continued to log victories for the next few decades under various owners, including car collector Dan Davis, until the 2010s when the racing program was shuttered and the dealerships sold. But the Brumos legend and its racing collection live on.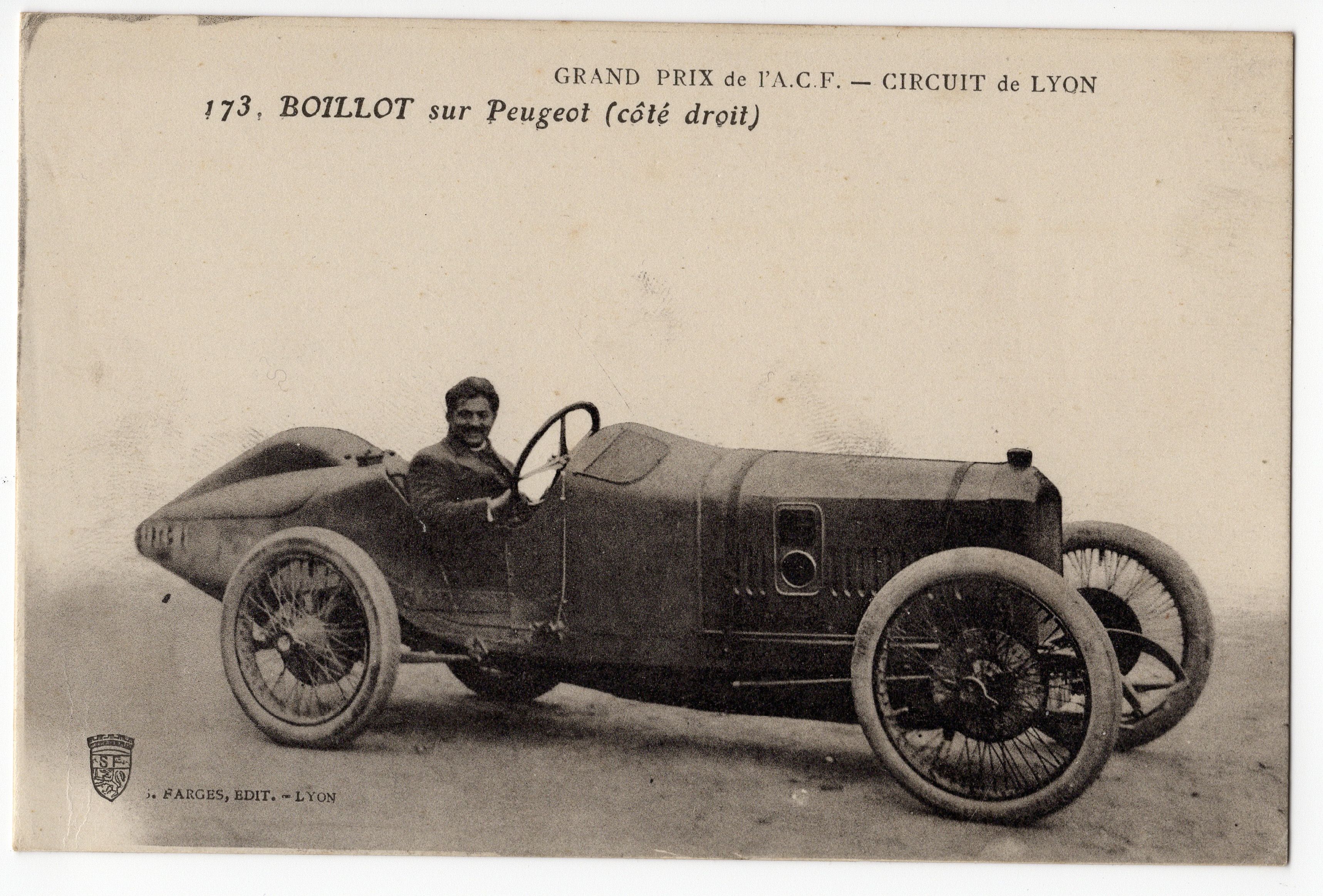 "For many years, this collection was private and viewed by invitation only," says Starks. "But when we sold the dealerships, we had to relocate, which created its own dilemma of, 'Where do we put all these cars?' So, when we moved into this building, the decision was made that we wanted to open it up to the public and make it accessible. And, for us, it's important that we recognize the people that created these cars and the achievements that they made. When guests come to visit, we try to engage them and make all of these things relevant, so that the history lives on. Especially with car racing, it was a pursuit that people risked their lives for, so we think it's important to honor them and tell their stories."
But the collection is much more than a showcase of the famous Porsches that raced under the Brumos livery; it's a livery history of racing and the automobile itself. Starks notes that viewing the collection's 1914 Peugeot to its extensive assemblage of race cars with engines built by Harry Miller and Fred Offenhauser (basically the Godfathers of American racing) is like witnessing the evolution of the dual-overhead camshaft engine. The collection also includes other non-Brumos includes like a 1925 Bugatti Type 35, which the Brumos mechanics recently cleaned meticulously to help it run like it did almost 100 years ago. They also repainted it a traditional Bugatti blue.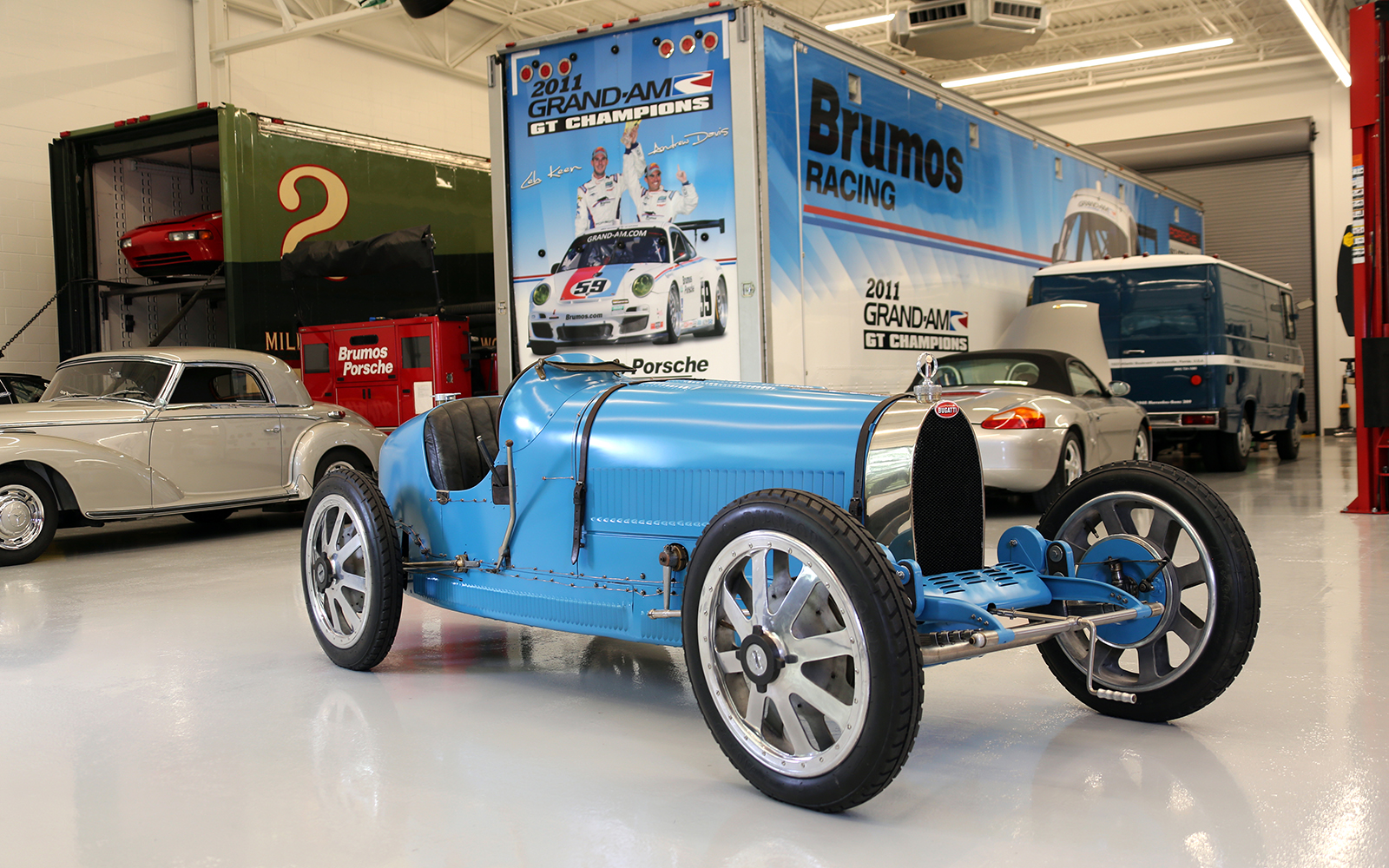 "One of the beautiful things about that car is that it hasn't been raced much, so is it hasn't been wrecked and it hasn't been overly disassembled," says Starks of this Type 35. "Through restoring a car, you can easily erase part of its history and we didn't want to do that. We have a responsibility to honor these cars."
In honoring its collection, Brumos drives its cars—as seen in this video and the others on its YouTube channel.
"We also plan to do a demo day," says Starks, "where we'll set up bleachers out in our parking lot and let people watch the different cars go out and run, get near them, hear them, and see them in motion—because these cars were all made to drive."