Photo Courtesy of Lotus Cars
The End of an Era: Lotus Unveils the Elise and Exige Final Edition Cars
Lotus Cars decided to retire two of their iconic vehicles, the Elise and the Exige, which are sunsetting after 25 and 21 years, respectively. But this is Lotus and they couldn't just quietly call it quits on the cars without any fanfare. So to celebrate, they decided to make five new Final Edition models that boast higher power, greater standard specification and, of course, an overall weight that might surprise you. And don't forget, they did all of this during a pandemic.
"These cars are the ultimate versions of the Elise and Exige, and mark the pinnacle of technical development to showcase more than two decades of engineering excellence" states Lotus. "To be built in limited numbers, each is a fitting tribute to performance cars that are, almost uniquely, legends in their own lifetime."
The five new designs (the Elise Sport 240, Elise Cup 250, Exige Sport 390, Exige Sport 420, and Exige Cup 430) are available in unique paint colors, new exterior decals, new wheel finishes, new trim, and Final Edition badging.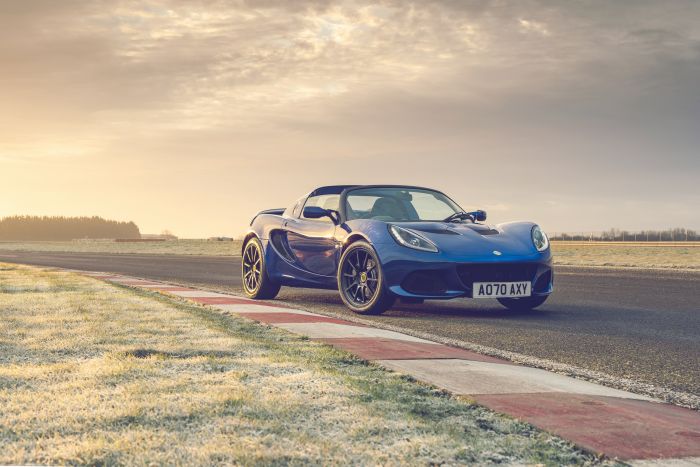 The company has been quietly working on this top secret launch for years in their Hethel, UK headquarters. If you're a local, you might have caught a glimpse of one of these cars out on the road being rigorously tested prior to the announcement, but you probably wouldn't have known it unless you really knew what you were looking for. Though they look similar at first glance, the body styles have some gorgeous differences that really set them apart from the prior models. We'll include a detailed peek at some of the differences at the end of the article.
It's important to mention that this release is impressive enough before taking into consideration the fact that Lotus did this during a pandemic, a time when other companies, across a variety of industries, have been struggling to adapt and survive. It's certainly looking like Lotus will not only survive the pandemic, but that they'll come out the other side victorious. As one of the first automotive manufactorers to implement a safe working environment from home, they've navigated their way through the current climate incredibly well and somehow managed to launch these new cars while working remote. The fact that a smaller manufacturer like Lotus has been able to thrive during COVID-19 is a testamate to the dedicated and incredibly talented team on the ground.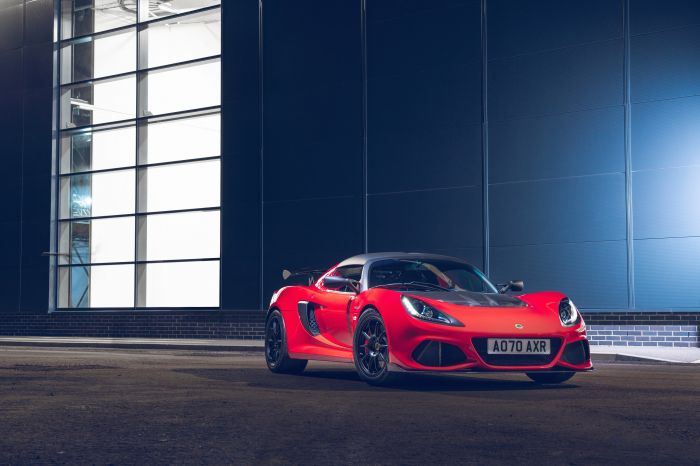 And Lotus hasn't just dedicated time and effort during the pandemic internally, they've also looked for outward opportunities to help the community during the pandemic. Recently, the company even donated 625 new Chromebook laptops to children for the Every Child Online campaign to help disadvantaged kids with online learning while schools are shut down. Ivan Sarti, Executive Director of IT at Lotus, told the Eastern Daily Press that Lotus wants to give every child the opportunity to succeed regardless of background.
We cannot wait to see what Lotus has in store for us in the coming years, especially since they're planning on moving into an all-electric direction. That might seem strange, but there's no way a brand like Lotus, who dedicates their vehicles to the drivers, would ever move in a direction without fully integrating their unique DNA into the designs. Plus, if any automotive brand wants to succeed, it needs to immerse itself in the future. And we have no doubt that Lotus will do just that.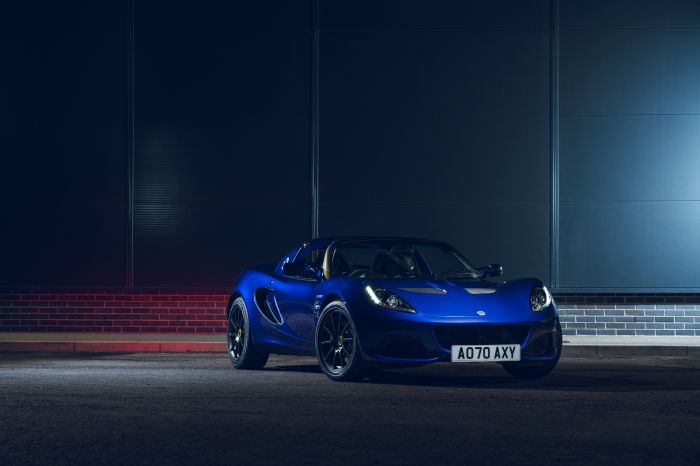 A Detailed Peek at the Lotus Elise Final Editions
The two new Final Edition Elise vehicles are a lovely tribute to the 25 years it's been in production. "They retain all the core values and features that have made the Elise such an iconic car – a small, light and agile two-seater powered by a supercharged and chargecooled 1.8-litre, four-cylinder mid-mounted engine," boasts Lotus. The Elise Sport 240 and Elise Cup 250 both are full of interior and exterior features, with the biggest shared difference being the brand new TFT digital dashboard: you have the choice between two screens, one with a more standard set of dials and the other give off major race car vibes with a digital read-out and engine speed bar. Additionally, the new leather and alcantra steering wheel has a flat base, making it easier for taller drivers to manuever their legs, the seats have new trim and stitch patterns, and each one comes with a Final Edition build plaque.

The new colors available are a call back to some of the iconic color choices from Elise models of old, such as Azure Blue (which was the color used in the first production media photos in 1996), Black (the brand color of the motorsport division when Lotus ran Autobytel Lotus Elise Championship race series), and Racing Green (a tribute to the original car showcased at the 1995 Frankfurt Motor Show).
The two models differ in far too many ways to list, but some of the standout features include the Elise Sport 240's ability to hit 0-60mph in 4.1 seconds and its extensive range of optional lightweight features (like carbon fiber panels and a polycarbonate rear window) that can reduce the mass from 922kg to 898kg. Then you have the Elise Cup 250's optimised components, such as the front splitter, rear wing, rear diffuser, and side floor extension, that helps produce 66kg of downforce at 100mph and 155kg of downforce at is maximum speed of 154mph.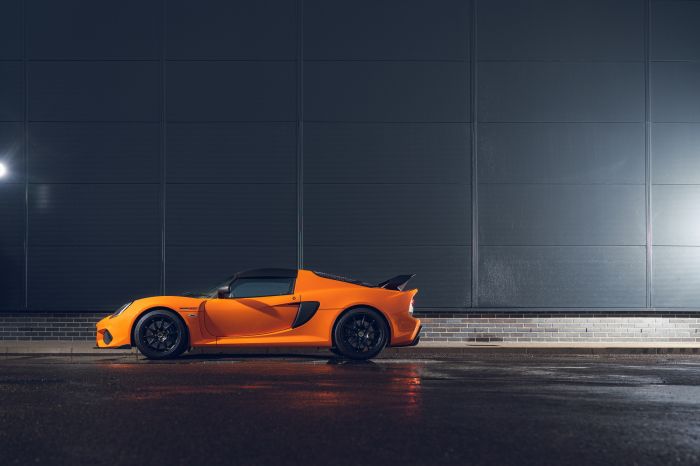 A Detailed Peek at the Lotus Exige Final Editions
These final three models, the Exige Sport 390, Exige Sport 420, and Exige Cup 430, fittingly celebrate the Exige legacy. Aside from the new decals, wheel finishes, TFT digital dashboard, Final Edition build plaque, steering wheel, and seat trim/stitching, the Exige models are all fit with a 3.5-liter supercharged V6 with a baffled sump, mounted in a lightweight, rigid chassis that gives an exhilerating acceleration and instant response. They also have a bespoke version of Lotus' bonded aluminum chassis, a unique rear subframe, and aluminum double wishbone rear suspension.
The Exige range comes in a different variety of historic colors tha the Elise range, including Metallic White (from the unveiling of the V6 Exige at the 2011 Frankfurt Motor Show) and Metallic Orange (used on the first press fleet car in 2000 and the Exige GT3 concept from the 2007 Geneva Motor Show).
But what makes them different? For starters, the Exige Sport 390 can hit 60 mph in just 3.7 seconds and reach a top speed of 172mph thanks to its revised calibration linked to the Edelbrock supercharger with chargecooling, producing 397bhp and 420Nm. Then you have the fastest Exige available, the Exige Sport 420, reaching 60mph in 3.3 seconds and boasting a top speed of 180mph. Additionally, its front and rear Eibach anti-roll bars are adjustable and the three-way adjustable Nitron dampers allow for different high and low speed compression settings.
Finally, the range-topping Exige Cup 430 is chargecooled for a consistent 430bhp and capable of generating 171kg of downforce. It generates as much downforce at 100mph as the Exige Sport 390 does at 170mph. Plus, weighing just 1,110kg, the power-to-weight ratio hits a whopping 387bhp per ton. With 440Nm of torque from 2,600rpm, 0-60mph is completed in 3.2 seconds on the way to a top speed of 174mph. Downforce is balanced at all speeds, with the car generating 76kg at the front and a further 95kg at the rear, giving a total of 171kg.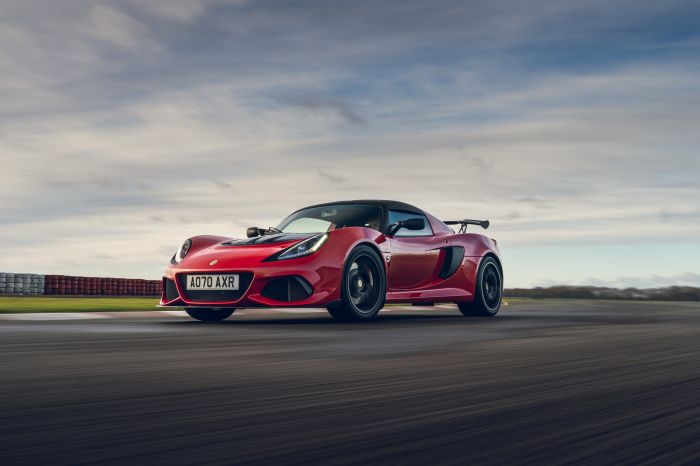 The Final Edition variants are expected to be in pretty high demand from global markets, since purchasing them would be grabbing a shiny slice of history, and are already selling fast. The prices are as follows:
Elise Sport 240: $62,650/£45,000
Elise Cup 250: $70,864/£50,900
Exige Sport 390: $89,102/£64,000
Exige Sport 420: $111,239/£79,900
Exige Cup 430: $140,058/£100,600