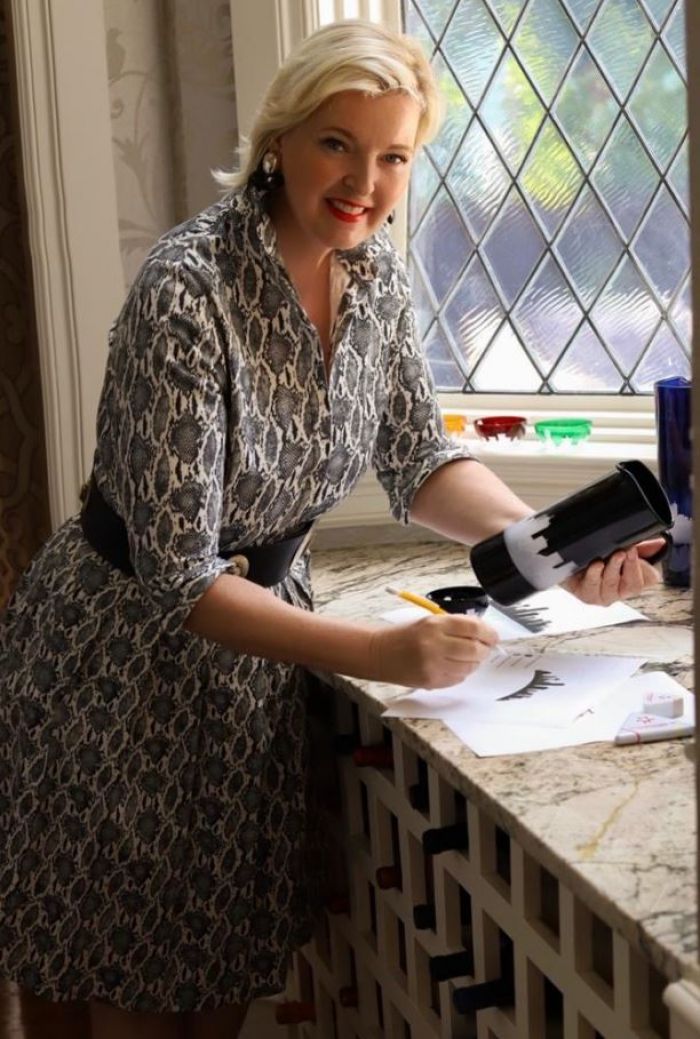 In Dallas, shopping is a way of life. With upscale shopping experiences like the Galleria and of course the beloved NorthPark Center, it's no secret that Dallas is home to some of the best, first-class shopping in the country. But one Dallas retailer known for her ultra-luxury home goods collections has risen to popularity without so much as a storefront, but instead a glamorous website where she showcases her lavish lifestyle collection that consists of home wear, jewelry, clothing, and soon, handbags. Meet Bernadette Schaeffler.
The German born entrepreneur first got her start after realizing her affinity for luxury goods many years ago. With a European business background, Schaeffler took a liking to products that were not just made with premium quality, but often handmade with craftsmanship and pride. But these days, as many retailers frequently resort to sourcing cheaper materials, the art of luxury is often lost in the name of low-cost budgets. Celebrating 10 years in business this month, Schaeffler's collection, however, does quite the opposite, embracing the process that goes into producing high-quality goods made from premium and exotic leathers, handmade and hand-painted German porcelain, rare walnut wood, and crystal from the Czech Republic.
Offering a superior selection of goods like an Italian hand-crafted leather-bound Nespresso machine, luxury handmade metal gym weights that feature leather inserts and a walnut wood grip, and hand-embroidered premium table linens from Germany with darling embroidered details, made without machines just to name a few, the Bernadette Schaeffler Collection delivers a luxe look that only few have been able to master. With every item exuding luxury, the brand prides itself in providing beautifully and masterfully made products to one's home and lifestyle. Whether one might be looking to add a few timeless, luxury pieces to their home, a special gift for a loved-one, or perhaps a few gorgeous holiday home accessories as we near Thanksgiving and Christmas, Schaeffler's site is brimming with one-of-a-kind, handmade accessories that you won't find on Amazon, or anywhere else for that matter.
Aimed at a clientele that is committed solely to luxury, Bernadette Schaeffler redefines the art of luxury home and lifestyle goods with European-sourced products that are made with love and care, delivering the ultimate luxury experience. While each item might seem lavish to some, the Bernadette Schaeffler Collection is a reminder that lavish is the point—and luxury is never easy, because if it were, it wouldn't be luxury at all.
To learn more about Bernadette Schaeffler, visit her website and Instagram.